Winning their road games in Weeks 14 & 15, the Kansas City Chiefs returned to Arrowhead Stadium in Week 16 to face the Indianapolis Colts. While the team's goal of earning a victory wasn't accomplished, falling 23-7, there were some very noteworthy accomplishments, deserving of another look.
The Chiefs couldn't have asked for a better start, using just four plays to cover 59 yards, ending with a 31-yard TD run by Chiefs RB Jamaal Charles. For the game, Jamaal rushed 13 times for 106 yards (8.2 avg.), marking the fourth time in 2013 that he ran for 100 or more yards. Jamaal's cracked the century mark 21 times in his career, ranking him third in team history for most 100-yard rushing games in a career. He finished with 12 rushing touchdowns and seven receiving touchdowns in 2013. His 19-combined touchdowns tie for the fourth-best single-season touchdown mark in franchise history.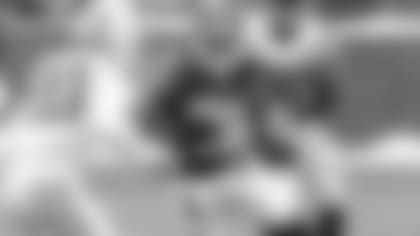 Jamaal finished the game with five receptions for 38 yards (7.6 avg.). His 38 receiving yards gave him 693 yards on 70 receptions for the season, moving him into first place in franchise history for more receiving yards by a running back in a single season. He passed RB Priest Holmes' mark of 690 yards set in 2003. His 70 receptions tie for the second-most in a single-season by a running back in franchise history.
CHIEFS RECORD BOOK - MOST RECEIVING YARDS, RUNNING BACK, SEASON
1. 693 Jamaal Charles 2013
2. 690 Priest Holmes 2003
3. 672 Priest Holmes 2002
4. 614 Priest Holmes 2001
5. 590 Curtis McClinton 1965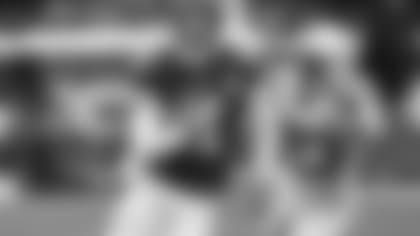 Also in the game, Chiefs QB Alex Smith had six carries for 47 yards, giving him 431 yards on 76 carries (5.5 avg.) for the season. He set a new single-season franchise record for most rushing yards by a quarterback, surpassing QB Tyler Thigpen's mark of 386 yards set in the 2008 season. His 70 carries rank as the most rushing attempts by a quarterback in a single season in franchise history.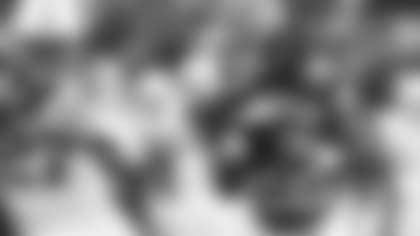 Chiefs WR Dexter McCluster also made team history in Week 16; he recorded three punt returns for 23 yards in the game, giving him 654 yards on the season. His 654 punt return yards set a new single-season franchise record, passing WR Tamarick Vanover's old team record of 640 yards set in 1999. His 57 punt returns are the second-most in a single season in franchise history. Colts vs Chiefs: Photo Gallery
Kansas City's final game of the regular season was a road contest against the San Diego Chargers and proved to be a great opportunity for some of the Chiefs non-starters to get the starting nod; 11 players earned their first start against the Chargers. The Chiefs signal-caller was Chase Daniel, who on the game's opening drive, led the team 80 yards in five plays, ending with Knile Davis' 17-yard TD, for a quick 7-0 lead.
Chiefs CB Ron Parker was one of 11 players making his first NFL start in the Week 17 matchup. Parker looked like an everyday starter, when he intercepted Chargers QB Philip Rivers, during San Diego's second drive of the game. It was Parker's second-career interception. He added six solo tackles and two passes defensed in the contest.
The Chiefs offense converted the Chargers turnover into points, when Daniel connected with Dexter McCluster for the two-yard score. The Chargers responded to the Chiefs TD with their second score, a four-yard TD pass from Rivers to Chargers TE Antonio Gates.
With the game tied, 14-14, Daniel led the Chiefs on another scoring drive, ending with a two-yard TD run by Knile. Davis' second score of the day gave him four rushing touchdowns for the season and five total touchdowns. He totaled 81 yards on 27 carries (3.0 avg.) in the Week 17 game. He also caught two passes for five yards.
The Chiefs final points of the regular season came via K Ryan Succop, who drilled a 46-yard FG to give his team a 24-14 lead. However, later, the Chargers mounted a comeback to defeat the Chiefs in overtime, 27-24.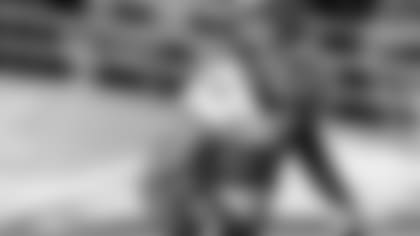 Despite the loss, the Chiefs set a new NFL kickoff return average record, thanks to Chiefs special teams coordinator Dave Toub and assistant Kevin O'Dea, whose schemes prepared the players for a very productive 2013. With four kickoff returns for 125 yards (31.3 avg.) in the San Diego game, the Chiefs set a new NFL record for highest kickoff return average in a single season with a 29.9 average (1,316 yards on 44 returns).
NFL RECORD BOOK - HIGHEST KICKOFF RETURN AVERAGE, SEASON
1. 29.9 Kansas City 2013
2. 29.4 Chicago 1972
3. 28.9 Pittsburgh 1952
4. 28.2 Washington 1962
5. 28.1 Baltimore Colts 1972
The last time the Chiefs played in the postseason was a 2010 matchup against the Baltimore Ravens; in year one, under the Andy Reid regime, Kansas City returned to the playoffs and against a familiar opponent, the Indianapolis Colts.
The Chiefs opened the game like they weren't going to be stopped. Chiefs QB Alex Smith spearheaded a 14-play, 82-yard drive, capping it off with a six-yard TD to Dwayne Bowe.
During the drive, Jamaal Charles was injured (concussion) and he did not return to the game. Following a Colts TD by WR T.Y. Hilton, the Chiefs answered with a Ryan Succop 19-yard FG. During the Chiefs next drive, history was made. In the second quarter, WR Donnie Avery caught a 79-yard touchdown pass from Smith, establishing a new franchise record for longest pass reception in postseason play.
Later, the Chiefs defense took the ball from the Colts, when Chiefs LB Justin Houston recovered a fumble by Colts RB Trent Richardson. Three plays and 17 yards later, the Chiefs were on the board again, following Anthony Sherman's first-career playoff TD reception.
Kansas City's offense put up seven more points, before halftime, when Alex found Knile Davis for the four-yard score. The Chiefs 31 first-half points are the most points ever scored by an away team in the first-half of any NFL postseason game. The Chiefs set a new franchise record for most points scored in a postseason game with 44, passing the old mark of 31 points, which was set twice.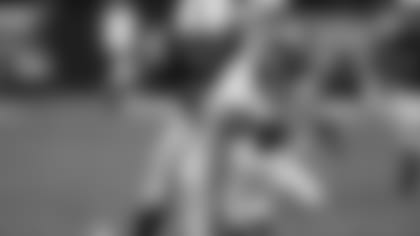 When play resumed in the third quarter, the Chiefs defense forced another Colts turnover, when Chiefs S Husain Abdullah intercepted Colts QB Andrew Luck. It was one of two INTs in the game for Abdullah, tying a club record for most interceptions in a single postseason game.
The INT led to another Chiefs TD, when Alex Smith tossed a 10-yard TD pass to Knile Davis. Filling in for Jamaal,  Davis finished as the team's leading rusher, racking up 67 yards on 18 carries (3.7 avg.) with one rushing touchdown. Before leaving the game with an injury (leg), Davis added seven receptions for 33 yards with a receiving touchdown. His two TDs tied the franchise record for most touchdowns scored in a postseason game.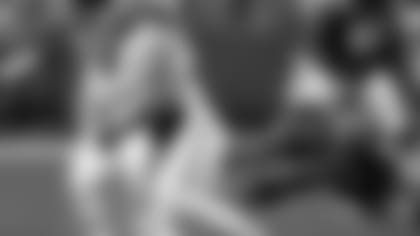 Despite the Colts comeback win, 45-44, there were also notable records broke by the Chiefs special teams.
DEMPS KICKOFF RETURNS, RETURN YARDS:
Chiefs S Quintin Demps recorded seven kickoff returns for 187 yards (26.7 avg.) in the playoff game. His seven kickoff returns tie as the best postseason total in franchise history, and his 187 kickoff return yards are the second-most in a postseason game in club annals.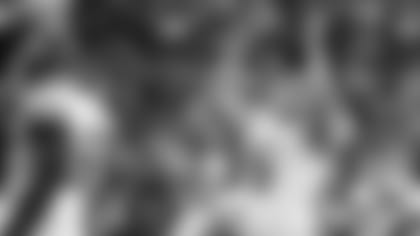 SUCCOP CONVERTS FIELD GOALS, PATS:
K Ryan Succop converted all three field goals (19, 42 and 43 yards) and all five PATs in the contest for 14 points. His 14 points are a franchise record for most points by a single player in a playoff game, while his three made field goals tie the club record for most field goals made in a postseason game. His five PATs are a new franchise record for most made extra points in a playoff contest.
Click the links below to see: