The second quarter of the Kansas City Chiefs season proved to be just as successful as the team's first four games, beginning in Week 5, when Andy Reid's team traveled to Tennessee for a matchup with the Titans.
The Chiefs were on the scoreboard, within the first four minutes of the contest, when Chiefs CB Marcus Cooper recovered a Titans fumble in the end zone.
Kansas City pushed its lead to 13 points, behind two FGs by Chiefs K Ryan Succop, but 17 unanswered points later, the Chiefs trailed by four in the fourth quarter. With 11:28 to play in the game, Chiefs QB Alex Smith connected with Chiefs WR Dwayne Bowe for 17 yards, as well as a seven-yard gain, before Bowe later drew a pass interference penalty against the Titans at the TEN one-yard line. Cue Jamaal Charles, who broke pay dirt to give his team the lead. KC 20 TEN 17.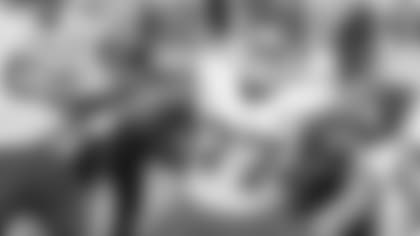 Marcus Cooper recorded his first-career INT on the ensuing drive, when he grabbed the pass attempt by Titans QB Ryan Fitzpatrick.
Up three points, with 6:14 to play in the fourth quarter, Jamaal took three-straight handoffs, covering 23 yards, setting up a 33-yard FG by Succop.
Trailing by six, the Titans had 4:10 to attempt a comeback, which was again stopped by another Chiefs interception. Chiefs CB Brandon Flowers tipped the ball, grabbed by Chiefs S Quintin Demps, who returned it to the TEN 33-yard line.
Ryan Succop gave the Chiefs a nine-point lead, after splitting the uprights from 48 yards out, which would be the final score of the game. KC 26 TEN 17.
With the win, Chiefs head coach Andy Reid has recorded a victory against every NFL franchise.
Jamaal Charles finished the game with 108 yards on 22 carries (4.9 avg.) and the TD, surpassing former Chiefs RB Christian Okoye (4,897) for third place on the club's all-time rushing yardage list (4,933).
Must-See Replay: On their own one-yard line, Chiefs head coach Andy Reid thought there would be good chance down the left sideline to Chiefs WR Donnie Avery and he was right; Avery hauled in the grab for the big gain.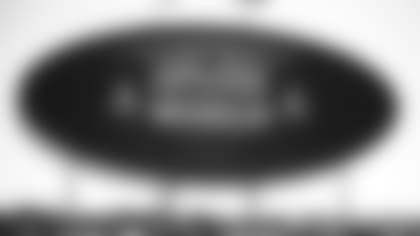 In Week 5, the Kansas City Chiefs performed in such way that caused their fans to cheer in record-breaking fashion, registering a peak decibel reading of 137.5, setting (at the time) a new Guinness Book of World Records. The mark was set on a fourth-quarter play that lasted six seconds as LB Derrick Johnson sacked Oakland QB Terrelle Pryor between 0:48 and 0:42 left in the game. It was one of 10 Chiefs sacks of Pryor in the game. Chiefs LB Tamba Hali totaled more than one third of those sacks, totaling 3.5 takedowns in the game. Hali was later named AFC Defensive Player of the Week for his performance.
Two drives after the Raiders scored their only touchdown of the game, the Chiefs tied the score, thanks to a seven-yard TD run by Jamaal Charles in the second quarter. Charles scored again in the third, pushing the Chiefs lead to 14-7, following a two-yard TD run.
Following a Ryan Succop 33-yard FG, the final points for Kansas City came via Husain Abdullah's first-career INT with the Chiefs, returning it 44 yards for the score. Abdullah added 0.5 sack, two tackles (one solo), one QB pressure and one pass defensed in the win. Final Score: KC 24 OAK 7. Raiders vs Chiefs: Photo Gallery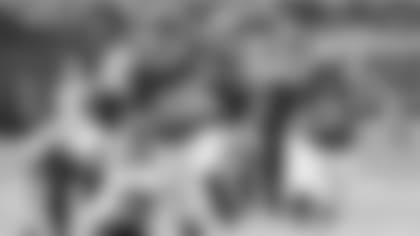 Riding the momentum of a six-game win streak, the Chiefs hosted the Houston Texans in Week 7. Similar to Kansas City's other matchup with a Texas team (Week 2 vs Dallas), the Texans would give the Chiefs a run for their money, jumping out to an early 3-0 lead. Jamaal Charles changed that, later scoring from one yard out. Charles finished the game with 123 yards from scrimmage and one rushing touchdown, marking his seventh-straight game with at least 100 yards from scrimmage and at least one touchdown. He joined Pro Football Hall of Fame RB O.J. Simpson (1975) as the only two players in NFL history to record at least 100-scrimmage yards and one touchdown in each of the first seven games of a season.
The best drive, and perhaps the best play, of the game came in the second quarter. Chiefs QB Alex Smith capped a 15-play, 97-yard touchdown drive with a five-yard touchdown rush, (that faked out everybody), his first rushing touchdown in a Kansas City uniform. It marked his fifth-career rushing touchdown. He has set a single-season career-high with 218 rushing yards on 43 carries, passing his old single-season-career best of 179 yards set in 2011. It is the most rushing yards by a Chiefs quarterback since Tyler Thigpen carried the ball 62 times for 386 yards in 2008.
Maintaining a 17-16 lead, the Chiefs defense needed one last stand against the Texans, who had 1:46 left in the fourth quarter to mount a comeback. Chiefs LBs Tamba Hali and Derrick Johnson would have none of it, sealing with victory with the sack and fumble recovery, to the delight of the Chiefs fans and compliments from the CBS broadcast crew. Texans vs Chiefs: Photo Gallery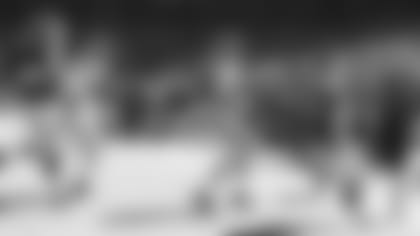 The last game on the Chiefs October schedule was a home matchup against the Cleveland Browns in Week 8.
While Ryan Succop gave the Chiefs an early 6-0 lead, with made field goals from 42 and 35 yards out, it was Chiefs FB Anthony Sherman's first-career touchdown, on a 12-yard pass from QB Alex Smith that put Kansas City up by two scores, 13-0.
The Chiefs scored again, later in the second quarter, when Smith connected with Dexter McCluster from 28 yards out. Dex finished with seven receptions for 67 yards (9.6 avg.) and that score, his fourth-career receiving touchdown and his fifth-career offensive touchdown.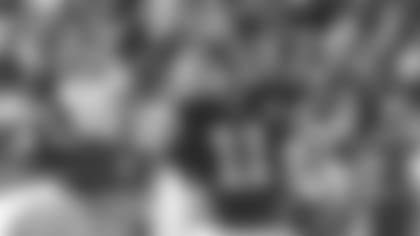 Alex Smith completed 24 of 36 passes for 225 yards with two touchdowns for a 102.2 passer rating, his first 100.0 passer rating in a Chiefs uniform. Smith added 40 rushing yards on six carries (6.7 avg.), crossing the 1,000-yard rushing plateau for his NFL career. It was Smith's eighth-consecutive win in a Chiefs uniform, becoming the first Chiefs signal-caller to win his first eight-consecutive starts in his first season with the team. Smith joins QB Mike Livingston as the only two quarterbacks in franchise history to win their first eight starts in a Kansas City uniform, but Livingston won his first nine starts, over four seasons (1969-72).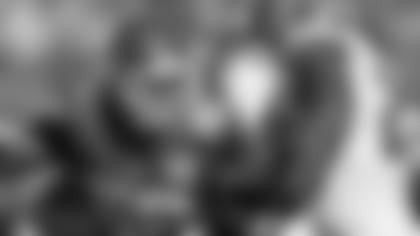 Despite allowing the Browns to score 17 points, the Chiefs defense halted any further Cleveland efforts, eventually winning the contest 23-17.
As usual, Chiefs LB Derrick Johnson was solid on defense, recording 12 solo tackles in the game, giving him 935-career tackles to rank third in team history. He passed S Deron Cherry (927) for third place.
Through the team's first 8 games, the Chiefs defense held all of its opponents to 17 points or fewer, becoming just the fourth team since 1970 to accomplish the feat, joining the 1970 Minnesota Vikings, the 1971 Miami Dolphins and the 1977 Atlanta Falcons, who allowed 17 points or fewer in the first nine games of their season.
Kansas City's win also marked the first time in coach Reid's 15-year coaching career that he's started a season 8-0. His previous best start was a 7-0 start in the 2004 season with the Philadelphia Eagles.
The Chiefs next game was a road test against the Buffalo Bills, the first of three November games, which we'll revisit on Saturday.
Click the links below for: