Sunday's 2014 Pro Bowl was filled with a wide variety of plays, including those made by the secondary, led by Chiefs S Eric Berry, who finished the game with four tackles, one interception and a fumble recovery. Berry's performance was a brief glimpse of his play in the Chiefs secondary in 2013.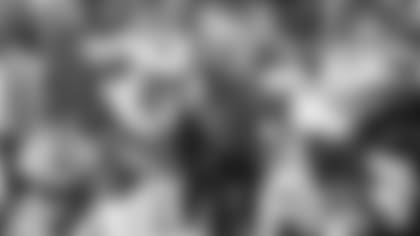 The Chiefs ranked first in the NFL in miscellaneous scoring, with 11 TDs coming from interceptions, punt returns, kick returns and opponent fumble recoveries. Of the six defensive scores, the Chiefs secondary accounted for four, including "EB's" pick-six in the team's Week 3 win against the Philadelphia Eagles.
Berry housed another INT in Week 15 at Oakland, where he intercepted Raiders QB Matt McGloin and returned it 47 yards for the score. In 2013, "EB" started at strong safety in 15 games and was active, but did not play in one contest (Wk 17 vs SD), recording 73 tackles (66 solo), including 11 for loss, 3.5 sacks (-26.5 yards), three interceptions for two touchdowns, eight quarterback pressures, 10 passes defensed, one forced fumble and two fumble recoveries. Berry started in the Chiefs postseason contest against the Indianapolis Colts, logging a team-high nine tackles (seven solo) and a forced fumble. The 2014 Pro Bowl appearance was Berry's third time in the postseason game.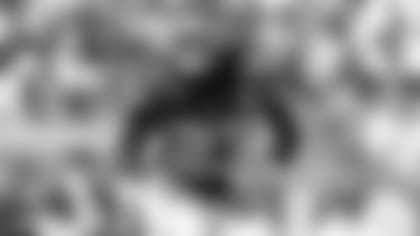 Fellow Chiefs safety, Kendrick Lewis played in all 16 contests (15 starts) at free safety, posting 56 tackles (46 solo), including three for loss, one interception, returned for one yard, four passes defensed and two QB pressures in the regular season. Lewis started in the Chiefs AFC Wild Card Game against the Colts, posting five tackles (three solo) and one pass defensed.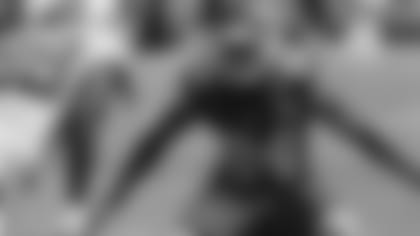 Chiefs CB Brandon Flowers started 13 contests at left cornerback, logging 68 tackles (63 solo), including three for loss, one interception, returned for 32 yards, one sack for -6.0 yards, two quarterback pressures and seven passes defensed. Flowers was inactive in two contests with a knee injury and was active but did not play in Week 17 against San Diego. In the team's playoff matchup against the Colts, Flowers started and grabbed an interception, before leaving the game with a concussion. He earned his first trip to the Pro Bowl, following the 2013 season, and recorded two tackles for victorious Team Rice, which topped Team Sanders, 22-21.
Chiefs CB Sean Smith was signed by the team in the offseason and played in 16 games (15 starts) at right cornerback, posting 47 tackles (43 solo), two interceptions for 96 yards, including the 100-yard return for a touchdown against the Buffalo Bills. Smith totaled 15 passes defensed and started in the Wild Card matchup against Indianapolis, finishing with four tackles (one solo) and one pass defensed.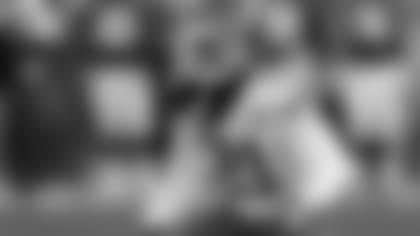 CB Dunta Robinson joined the Chiefs via free agency in the offseason and recorded 13 solo tackles, a fumble recovery and four passes defensed in eight games.
Chiefs CB Marcus Cooper was one of two waiver-claim signings added to the Chiefs secondary by general manager John Dorsey, prior to Week 1. Coop played in all 16 contests (six starts), recording 41 tackles (38 solo), three interceptions for 32 yards, 20 passes defensed, a forced fumble and a fumble recovery for a touchdown on special teams against the Titans in Week 5.
The other waiver-claim addition in the Chiefs secondary was CB Ron Parker, who played in all 16 games (one start), recording one sack (-3.0 yards), seven solo tackles, one forced fumble, three fumble recoveries and two interceptions. He also added 10 special teams tackles in 2013.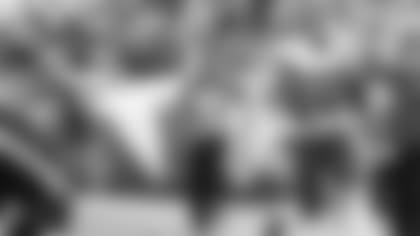 A free-agent addition in 2013, Chiefs S Quintin Demps appeared in 16 games (six starts) and recorded 32 tackles (22 solo), four interceptions, returned for 61 yards, and 10 passes defensed.
Also a key free-agent addition in the secondary was fellow Chiefs S Husain Abdullah, who played in 16 games (two starts), logging four pass breakups, one pick-six against the Raiders at Arrowhead Stadium in Week 6, a half of a sack (-3.5 yards), two quarterback pressures, 17 tackles (12 solo), one fumble recovery and 10 tackles on special teams. Abdullah also started in the team's postseason game in Indy, recording six-solo tackles, two interceptions for five yards and two passes defensed. The interceptions are his first two postseason interceptions and tie the club record for most interceptions in a single postseason game, becoming just the sixth player in Chiefs history to record two interceptions in a playoff game.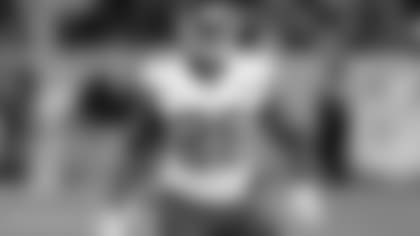 Chiefs rookie safety Sanders Commings appeared in two games in 2013 and recorded one tackle; he spent 15 weeks on IR with a shoulder injury.
Chiefs DB Vernon Kearney was signed to the Chiefs practice squad on Oct. 15, 2013.
Chiefs DB Malcolm Bronson finished the season on the Chiefs practice squad, after signing the deal on Sep. 1, 2013.
The Chiefs defense ranked fifth in total points allowed (19.1 avg.) in 2013 and will be working harder in the coming months to make 2014 even more of a memorable season than the one just completed.