The Kansas City Chiefs 2013 record-breaking season received more recognition on Monday.
Andy Reid's team has two more players heading to Hawaii; the NFL announced on Monday that Chiefs LB Derrick Johnson will replace injured San Francisco 49ers LB NaVorro Bowman and Chiefs QB Alex Smith will replace New England Patriots QB Tom Brady in Sunday's 2014 Pro Bowl.
News came first about Derrick Johnson taking the place of Bowman, who was injured in Sunday's NFC Championship Game against the Seattle Seahawks. For Johnson, it will be his third trip to the Pro Bowl in nine NFL seasons.
In 2013, "DJ" became the fourth player in franchise history to record 900 or more career stops. Johnson now has 981-career stops, which places him third in team history. Johnson started 15 contests at inside linebacker, recording 107 tackles (95 solo), including 12 for loss, 4.5 sacks (-27.0 yards), two interceptions returned for 44 yards, two fumble recoveries, seven passes defensed and 10 QB pressures. 2013 was "DJ's" fourth-consecutive season with at least 100 tackles, marking the sixth time in nine seasons that he's totaled more than 100 tackles.
In 2011, Johnson set a Chiefs single-season record with 179 tackles (131 solo).
"DJ's" teammate, Chiefs QB Alex Smith also received a call from the league on Monday, informing him that he was selected to replace the Patriots signal-caller, Tom Brady. It's Smith's first-career Pro Bowl appearance that follows a remarkably-productive first season in Chiefs red.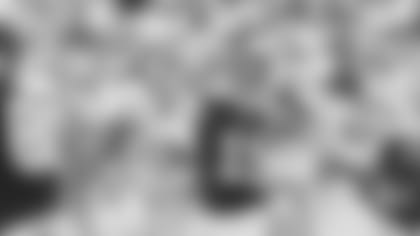 Smith's Pro Bowl news probably doesn't come as a shock to Chiefs fans, who watched the team's QB lead the Chiefs to wins in their first nine games, becoming just the second quarterback in franchise history to do so. Smith also had 308 completions on 508 attempts this season. His 508 attempts set a career record for most pass attempts in a single season. Of Smith's 508 pass attempts, he utilized 13 players as targets, Chiefs RB Jamaal Charles was the most-popular go-to guy, receiving 22.7% of the team's completions, part of why Charles is also on the Pro Bowl roster.
Alex only threw seven interceptions in 2013 to lead the league for fewest interceptions thrown among all quarterbacks with a minimum of 300 attempts. His 1.4 interception percentage is the best mark in the NFL of quarterbacks with a minimum of 350 attempts in 2013. Smith has had 15-career games as a starter, where he has recorded over a 100.0 rating. He is 14-1 in those contests. In Week 15 vs. the Raiders, Smith posted a perfect passer rating with five TD passes and no interceptions on 20 attempts and 17 completions.
Smith's success continued in the postseason, where against the Indianapolis Colts, he completed 30 of 46 passes for 378 yards with four touchdowns and no interceptions, good for a 119.7 passer rating. His four touchdown passes sets a new franchise record for most passing touchdowns in a postseason game, passing the old mark of three set by QB Joe Montana at Houston on Jan. 16, 1994.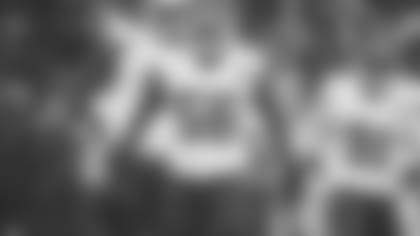 The Chiefs now have 10 Pro Bowl players representing their team in Hawaii, making for not only an entertaining end to the season, but adding even more hope and optimism for an extraordinary run in 2014 and beyond.