2016 will mark the fourth consecutive year in which quarterback Alex Smith will be working in the same offensive scheme, something that has never happened throughout his 12-year career in the National Football League.
As has been documented before, Smith's first eight years in the league prior to coming to the Kansas City Chiefs featured seven different offensive coordinators and six quarterbacks coaches, and 2015 was the first year he had the same offensive coordinator and quarterbacks coach for three years in a row.
In 2016, that streak will obviously be broken, as former offensive coordinator Doug Pederson moved on to become the head coach of the Philadelphia Eagles, while quarterbacks coach Matt Nagy was promoted to a co-offensive coordinator position with the Chiefs. 
But because this is still head coach Andy Reid's West Coast scheme, and one in which he will still call the plays, the consistency in the scheme is still very much intact even though Nagy's role has shifted.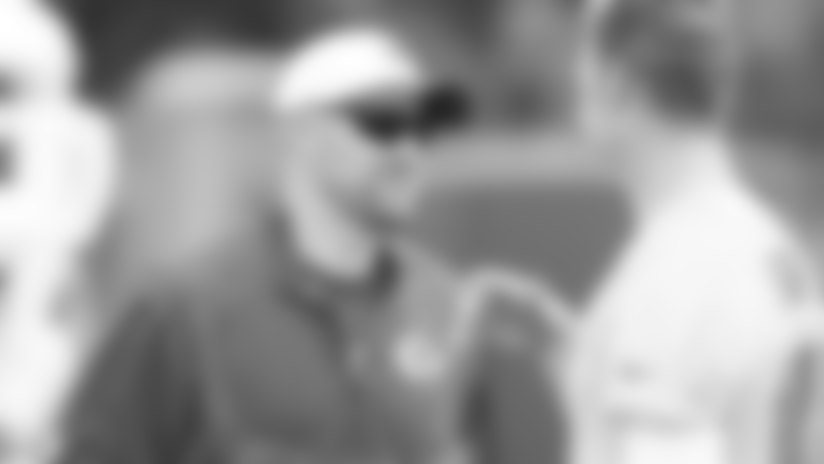 Reid, assisted by Nagy and his other co-offensive coordinator in Brad Childress, will continue to lead the offense.
"I think it's going to be great," Smith said in his first media opportunity of 2016 on Monday afternoon. "Andy is heavily involved in the offensive side and is still spearheading it. I think it's great. Honestly, I like it. Those two, I think, have a great relationship and I have a great relationship with both of them, so I'm really excited about it."
Keeping in mind that the offense really won't change, Smith already noted the difference in having four years in the same scheme as opposed to the alternative after his first workout with his teammates Monday.
"It's night and day," he explained, "just knowing what you're getting into, all the relationships that you have with the guys in the locker room, all the coaches upstairs, knowing what we're getting into.
"To not miss a beat and go out there and throw with the guys today … you're just so far ahead of the game where to even compare to a few years ago, when you're starting over and you're just trying to learn how we take snaps under center, how do we drop back, all those things, you're able to be ahead of the game and try to take advantage of that."
Taking early advantage will be critical as Smith begins his 2016 offseason. For the third year in a row, he'll be looking to improve upon his passer rating and the rest of his numbers across the board.
Alex Smith Three-Year Outlook
While the scheme stays the same, there are differences entering 2016, a noteworthy one being the makeup of the quarterback room.
The only backup quarterback Smith has ever known with the Chiefs was Chase Daniel, who moved on with Pederson to Philadelphia.
"It will be different for sure," he said. "Chase and I were very close, and to have a guy that had played a long time in the league to bounce things off of, it was valuable for me to be able to have that tool there.
"To constantly ask, 'Hey, what do you think about this?' on a Wednesday, Thursday night, 'Am I thinking about this right? What do you think here?' Just a guy who's a sounding board to kind of bounce things off of was a great tool."
As the roster stands now, Daniel will be replaced by either Tyler Bray or Aaron Murray. Bray and Murray have been with the team since 2013 and 2014, respectively.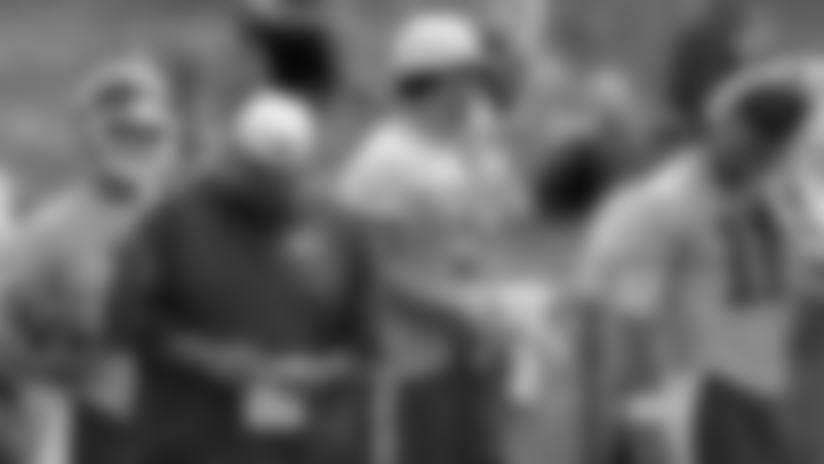 "I have a great relationship with these other guys," Smith said. "It's going to come down to the field. Those guys have different strengths, different guys. Both, though, have been here and been in the system and have learned a lot. Both have grown a lot I think. I'm excited to see how that plays out.
"They are both very good guys and I'm close with both of them, and I think they'll handle it the right way, too. They're both close with each other, so I think it will be a thing that will be healthy."
2016 will be a year of new faces in new roles for the Chiefs offense, but in terms of starting quarterback and head coach, nothing will change, and that will be important as this team hopes to take the next step and advance further into the January tournament.