The last three days have come and nearly gone as fast as the pace at practice; however, Chiefs head coach Andy Reid and his staff prepared the team ahead of time, enabling the players for a very productive week.
"The way we went about it was, we installed the last couple weeks and we took it slow, took the eight days to do the install and then we came back and we're repeating those things that we had meetings on, the first couple weeks," coach Reid said. "So, they're hearing it a second time; they're digesting it and we're asking them to go out at a rapid fire pace, calling plays, getting up to the line of scrimmage and executing."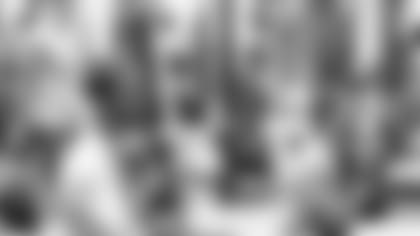 The up-tempo pace of practice, combined with new teammates and the role as team leader, could be seen by many as a lot to ask of new Chiefs QB Alex Smith, who instead is embracing the challenge on a daily basis.
"I really do feel like every day is a sprint," Smith said. "I really think, every day you have to come out and work as hard as you can and then come out the next day and do it again."
Smith's leadership hasn't been solely on the practice field, but also in the classroom, as well as the weight room.
"For me, it's just come out here every day, ready to work, (have) great energy and do everything you can possibly do; sacrifice everything you can do so (that) you come out here, you're ready mentally, then when you get out here (you're) making plays; you then have to learn from it," Smith stated.
Being familiar with the West Coast offense has been a help to the Chiefs new signal-caller.
"There are some similarities from the West Coast world, as far as the structure of the offense, the way we speak, the structure of the terminology, but (I'm) still learning new terminology, but the structure is the same."
Like Smith, Chiefs fans are trusting in coach Reid's system, as well as the structure of the team, will lead to a successful 2013 season.