Although the 2013 AP Comeback Player of the Year Award went to San Diego Chargers QB Philip Rivers, the record-breaking season that Kansas City Chiefs QB Alex Smith helped direct shouldn't go unnoticed.
The 2013 league year began on March 12, 2013 and one day later, the Kansas City Chiefs and San Francisco 49ers struck a deal that landed the 2005 No. 1-overall draft pick, Smith, in KC as the team's franchise QB.
During his introductory press conference, last March, Smith conveyed his message clearly, explaining that he was more than prepared for the new opportunity.
"I'm ready for this," Smith said. "I feel like, because of what I've gone through, you grow as a player, you grow as a person; I'm ready for this. This is a new opportunity for me. I can't say how excited I am for it. I'm thankful for the opportunity and I'm here to get to work and make the most of it."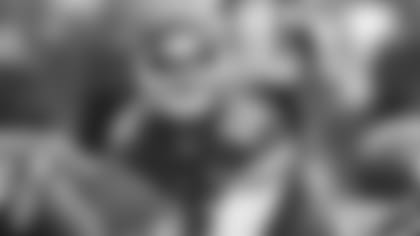 Smith wasn't just talk. Chiefs head coach Andy Reid said he had to almost kick his new QB out of the meeting rooms as Smith diligently soaked up the playbook as much as he possibly could, during the offseason. Smith carried that internal drive and work ethic into the Chiefs weight room, as well as at OTAs and minicamp workouts. By the time the regular season came, Alex was more than ready.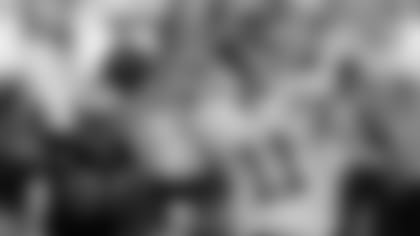 Smith helped lead the Chiefs to a record-breaking turnaround, winning 11 games, nine more than in 2012, earning a playoff spot for the first time since 2010. In 2013, Alex completed 308 of 508 passes for 3,313 yards (60.6%), 23 TDs and 7 INTs for an 89.1 passer rating. Smith also added 76 carries for 431 yards and one-rushing TD, earning his first Pro Bowl honor. Statistically, Smith's best game of the season occurred when the Chiefs traveled to Oakland's "Black Hole" in Week 15, leaving victorious, 56-31.
Alex completed 17 of 20 passes for 287 yards with five touchdowns and no interceptions, good for a perfect 158.3 passer rating. He became the second Kansas City quarterback to record a perfect passer rating, joining Trent Green, who achieved the feat on Sept. 29, 2002.
Smith's five touchdowns are a single-game career-high and tie for the second-highest single-game total in franchise history. His 17 completions on 20 attempts were good for an 85.0 completion percentage, marking the highest single-game completion percentage in franchise history (minimum of 20 attempts) and his pass attempts went for an average of 14.35 yards, marking the second-best single-game passing average in franchise history.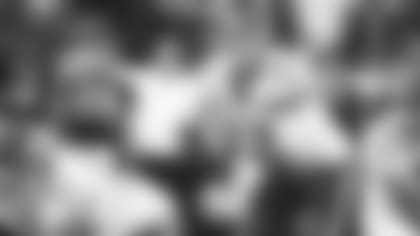 Smith's five TD passes against the Raiders gave him a total of 104-career touchdown passes and his 287 passing yards, at the time, gave him 3,160 yards, through the air, in 2013, setting a new single-season career-high mark, passing his old mark of 3,144 yards in 2011.
Alex Smith didn't slow down in the postseason, throwing for 378 yards in the Chiefs AFC Wild Card Game against the Indianapolis Colts, the highest total in a postseason game in franchise history. He is only the second Chiefs quarterback to ever throw for more than 300 yards in a playoff contest in club
history, passing QB Joe Montana's mark of 314 passing yards at Miami on Dec. 31, 1994.
His 30 completions in the game rank as the most completions in a postseason game in franchise history, while his 46 pass attempts rank first in club annals. After setting the franchise single-season record for rushing yards by a quarterback in 2013, Smith's 57-rushing yards on eight carries (7.1 avg.) in the game were a career-high mark for a postseason game.
Alex has completed 66 of 114 passes for 873 yards with nine touchdowns and no interceptions in three-career postseason starts, good for a 108.6 passer rating. He also has 15 carries for 127 yards (8.5 avg.) with a rushing touchdown in those three games.
So, despite the Chiefs not ending the season the way they would've preferred, the team's Pro Bowl QB is optimistic about 2014.
"Certainly, I think the foundation has been laid for us as a team, the way we do things," Smith said. "It was our first year together for all of this. I certainly think that foundation has been laid for next year."
Chiefs fans can't wait to see what's in store for next season, especially with Smith leading the way. Check out the best pics from Alex Smith's perfect passer-rating game, Week 15, in Oakland.