On three separate occasions, Alex Smith has been the guy under center for a team in a playoff game, and his teams have averaged more than 32 points per game in those contests.
In those three games, two of which came as a member of the San Francisco 49ers, Smith has thrown for an average of 291 yards per game with 9 touchdowns and no interceptions.
Statistically speaking, he's been fantastic, and although he's only won just one of the three, the offenses he's led haven't struggled to put up points.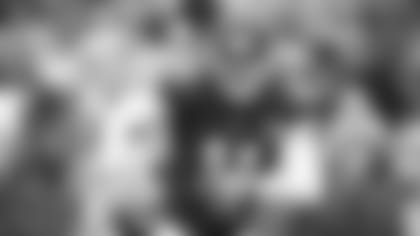 "He's had some good playoff games," Chiefs coach Andy Reid said of Smith. "It's great to have the experience that he has, but every team is different, so every situation is different. We're right in the grind right now just trying to make sure we get everything down and Alex is doing that same thing."
On Saturday against the Houston Texans, Smith will lead a team that doesn't carry the same weight as the fans of a seven-game playoff losing streak that spans more than 20 years.
In fact, before the question was asked on Tuesday during media availability, Smith didn't even know how long it had been or who the quarterback was for the Chiefs during that last playoff win.
He's about what's happening right now. His focus is on the Texans.
"This is a completely different team," Smith stated. "It's a new challenge, a new year. Those games won't have anything to do with this one. I don't think anybody's thinking about that. I think we realize what we're capable of when we play our style of football."
Smith has put up career numbers in 2015 in terms of yards passing, yards rushing and even put together the second-longest streak in NFL history of consecutive passes without an interception at 312, but the numbers he's put up in the playoffs are even more impressive than his regular season statistics.
"It's a reflection of not just of me, but the guys around me," Smith said of his playoff success. "The coaches putting us in good situations, the guys around me are making plays, all those things. As a quarterback, your stats aren't always just about you.
"You're such a product of everybody."
Smith has gained the trust of his teammates for not only what he does as far as making plays on the field during a game, but also for how he prepares himself throughout the week and how he handles himself.
"I trust Alex with my life," running back Charcandrick West, who will play in his first playoff game on Saturday, said. "He's just calm in all situations. It's great to see that in your quarterback and the leader of your team."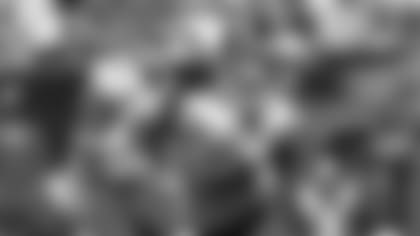 "I have the ultimate confidence in him," left guard Jeff Allen said. "I know when the game's on the line or we need a play in a critical situation, that he's going to step up. He's proven it throughout his career. When you go back two years ago when we played the Colts in the playoffs, he had a hell of a game.
"We didn't pull it out, but he made some big-time plays and put us in a position to win."
Allen will be one of the guys up front tasked with trying to slow down an impressive Texans front seven, which includes his college roommate.
Whitney Mercilus, the fourth-year linebacker who is tied for sixth in the NFL with 12 sacks this season, was Allen's roommate during their junior year together at the University of Illinois.
"We talk often," Allen explained. "I'm happy that he's doing well. He's just one of those types of guys that work really hard and he's showing it."
Allen said he spoke with Mercilus this week about "getting good seats" for his family this weekend at NRG Stadium in Houston. While much of the discussion around the Texans defense always seems to surround the NFL's reigning Defensive Player of the Year, J.J. Watt, who leads the NFL with 17.5 sacks this season, there's plenty to prepare for outside of Watt.
"They're a very good defense across the board," Allen said. "You've got guys like [Watt], you mentioned [Whitney] Mercilus, you've got [Jared] Crick, you've got big [Vince] Wilfork in there, they're [efficient] at linebacker, so they present a very physical defense.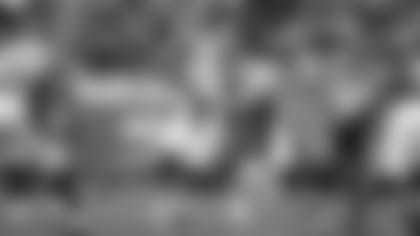 "We're going to have ourselves a challenge, but I think we'll be up for it."
One of the players who couldn't be more excited about the opportunity to contribute in a playoff game is West, who even six months ago wouldn't have believed he'd have such a big role in a game of this magnitude at this point in his career.
"I mean you always dream about it, but you're like, 'OK we've got to be realistic here,'" he said. "I still haven't just got a chance to sit down and be like, 'OK, we did this this year, and I'm a part of it.'"
West has taken over as the lead running back since Jamaal Charles' season-ending injury back in Week 5, and he's picked up 833 total yards from scrimmage with 5 touchdowns through this 10-game winning streak.
On the outside, veteran Jeremy Maclin has been every bit as advertised in his first season with the Chiefs. He's solidified himself as a bonafide No. 1 receiver in an offense he's thrived in throughout his time with Andy Reid, both here in Kansas City and in the first four years of his career in Philadelphia (2009-2012).
Maclin has 87 receptions for 1,088 yards with 8 touchdowns this season, and he'll make his third trip to the playoffs on Saturday—the first since 2011.
"I'm extremely excited," Maclin said. "This is what you play for. One of our goals at the beginning of the season was to be in the dance and now we're here. "It's time to show off our dance moves."