According to Kansas City Chiefs head coach Andy Reid, veteran quarterback Alex Smith will play the entire first half of Saturday's game against the Cincinnati Bengals.
The game is set to kick off in Cincinnati at 6:00 pm. CT, and can be seen locally on KCTV5.
Following Smith will be rookie first-round pick Patrick Mahomes, who will step in with the second-team offense to play the third quarter, and then Tyler Bray will take the fourth.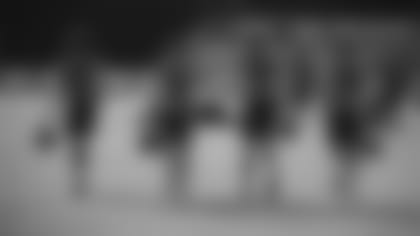 After Wednesday's final training camp practice of the year, Smith spoke about what he's seen from the quarterbacks at camp this year.
"I feel like everybody has had a good camp," Smith explained. "Everybody kind of feeds off of each other. Who is going to be the guy to go out there and makes the play, and makes the throw? It has been fun."
It's also been considered by many inside the locker room as Smith's best camp in his five years with the Chiefs, and it carried over to the first preseason game last Friday night against the 49ers.
In his one drive with the first-team offense, Smith led them down the field for a touchdown—converting two big third downs on the drive and hooking up with second-year standout Tyreek Hill for a 32-yard gain on the first play of the game.
For those who have been at camp at all this year, Smith's performance in that game was just more of the same of what we've seen at practice. Smith finished 4 of 6 for 48 yards, and had a key 10-yard scramble that converted a big third down.
Outside of Smith's excellent camp performance and consistent connection with Hill, there has been a lot of talk and a lot of eyes on Mahomes, who was moved up to the No. 2 quarterback spot this week. Mahomes went 7 of 9 for 49 yards and a touchdown last week against the 49ers in his first NFL action. 
"Being the quarterback of any football team, you're going to compete and you're going to go out there and work hard to make each other better. At the same time, make the team better," Mahomes said of the competition.
As was discussed plenty when he was first drafted, the opportunity for Mahomes to learn from a veteran like Smith every day was something that was really going to help him develop as a player, and that's proven to be the case.
"I learn a ton from Alex," Mahomes explained. "Just having him in front of me, you can't even explain how much he teaches me on the sidelines. He's always helping me out. And at the same time, we are always pushing each other to be better every single day."
For Bray, who took the second-team reps last week against the 49ers, the opportunity Saturday night is a big one. He went 5 of 8 for 63 yards with an interception against the 49ers.
"It's a competition," Bray explained Wednesday after practice. "The season hasn't started yet. I don't think it's a set depth chart, I just know [Mahomes] is going in there and getting some second-team reps."
Overall, Reid said the plan for this week's game will be a little different than the one against the 49ers.
"Not everybody will play this game," Reid explained. "Everybody will be ready to play, but not everybody will necessarily play this game like the last game. We'll get good work in against a good football team, and that's the most important thing right now."
The Chiefs are preparing to face the defending Super Bowl Champion New England Patriots in the NFL's opening game of the 2017 season on Thursday, September 7, which is just three weeks away.