The Kansas City Chiefs return to the field on Sunday to take on the New York Giants, and it's no secret that they'll have a little history on their side coming off the bye week.
The Chiefs are in the midst of 14 days between games, and when Head Coach Andy Reid has extra time to prepare, he tends to win.
Reid owns a 16-2 record following the bye week in his career, including a 3-1 mark since arriving in Kansas City five years ago.
That's more wins than any other team, let alone a coach, has compiled since Reid took over the Philadelphia Eagles in 1999.
"Well listen, I love every day of it - I come to work and I'm fired up to have an opportunity to coach in the National Football League," Reid said. "You can ask me that almost every day and I'll tell you that I enjoy getting in here. If it's after a loss, you want to get it fixed and it's a challenge. If you're winning, it's still a challenge, you're still very critical of what you've done as a coach and you try to make yourself better as a team collectively."
Whatever the process is, it works.
Reid's teams have averaged 24 points per game following the bye, outscoring the opposition by an average of nine points per contest, and his plus-166 point differential is second only to New England in that span.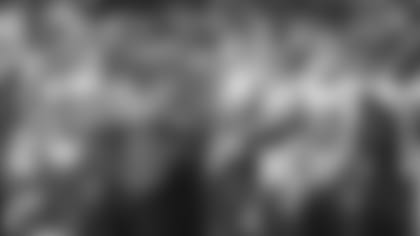 It goes beyond the scoring, too.
Though regarded as an offensive-minded coach, Reid's defenses have held opponents to 17 or fewer points in 13 of his 18 career games following a bye. That's also a testament to Chiefs' Defensive Coordinator Bob Sutton, whose defense has allowed 20 or fewer points in each of his last three games with extra time to prepare.
Seven of Reid's 18 contests following a bye have been against a team with a losing record, as will be the case on Sunday against the 1-8 Giants, and he's a perfect 7-0.
In fact, the only two teams Reid has lost to following the bye week are the Atlanta Falcons in 2012 and the Denver Broncos in 2013, who were a combined 16-1 following those meetings.
He's beaten everyone else on the schedule when allotted the additional time to prepare, and that success has often stretched beyond the initial game back.
The Chiefs went 10-2 following the bye week last season, 8-0 the season before that and 7-4 in 2014.
Reid is looking to accomplish more of the same this season, and it all starts on Sunday.
As always, he'll be ready.