Every year, since 1947, the folks over at Sporting News have announced their NFL "Coach of the Year" award, and this year the winner is Kansas City Chiefs head coach Andy Reid.
Reid led the Chiefs to a 12-4 record and won the franchise's first division title since 2010.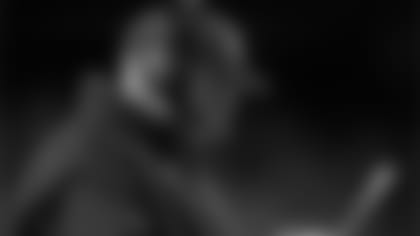 "Andy Reid is back on top of the NFL coaching heap for the first time in 14 seasons. Reid, in a close race over several strong contenders, was voted Sporting News Coach of the Year for his work with the Chiefs in 2016.
Reid is the sixth three-time winner of SN's award. He joins Mike Smith, Joe Gibbs, Chuck Knox, Don Shula and Paul Brown. Reid also follows Knox (Rams, Seahawks) and Shula (Colts, Dolphins) in winning with multiple teams."
In addition to the bringing home the "Coach of the Year" award, the Chiefs also had four players named to the Sporting News All-Pro team.
Here's what was said about each of the Chiefs who were honored this year:
Tight end : "Kelce earned 64 percent of NFL coaches' votes. The tight end led his team in receiving yards for the second time in his four-year career. He might just make a habit of that."
Cornerback : "So, turns out Peters' incredible rookie season in 2015 was no fluke. He was just as impressive in 2016 and, according to some NFL coaches, was the league's best cornerback. That's high praise for a second-year player at such a loaded position, but Peters' impact can't be denied."
Safety : The seven-year pro finished third in SN's Defensive Player of the Year voting, and first in All-Pro safety voting. The plays he made against the NFC-champion Falcons in Week 13 literally won the game for the Chiefs, who know they can count on Berry to continue to lead their stingy defense.
Punt returner : "Not bad for a rookie: Hill in 2016 led the NFL in yards per punt return (15.2), punt return yardage (592), punt return touchdowns (tied with two) and posted the longest punt return of the season, a 95-yarder. Perhaps most impressive, he led the league in all-purpose yards including returns, with almost 300 more yards than Seattle's Tyler Lockett, who placed second. Safe to say Kansas City found an impact player in the fifth round of the 2016 draft."
All four of those players were also named to the AP All-Pro team.