The NFL offseason calendar is full of checkpoints as preparation builds for the 2019 campaign, and the Kansas City Chiefs just hit a big one as the first week of Organized Team Activities (OTAs) wrapped up on Thursday.
The voluntary practices mark the beginning of "Phase III," which allows the offense and defense to compete against one another for the first time. In a sense – while there's no contact in the trenches - it's the closest the team has been to football in months.
"It's great to be out here," Chiefs' Head Coach Andy Reid said. "The competition is tremendous, the guys are working hard and they're challenging each other. I love the energy."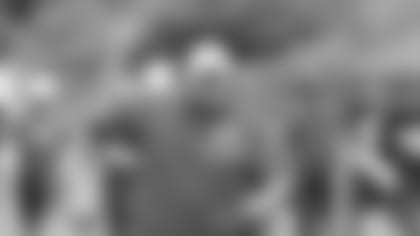 The Chiefs will hold OTAs in each of the next two weeks before mandatory minicamp kicks off in mid-June. It's not near the level of training camp it terms of intensity and what is permitted in practice, but it's a start.
The guys taking the field range from veterans on the active roster to undrafted free agents trying to make a name for themselves, and for the first time this offseason, they can all compete against one another under the direction of the coaching staff.
That's of particular interest on the defensive side of the ball, as an entirely new coaching staff – led by Defensive Coordinator Steve Spagnuolo – gets its first opportunity to really work with the players and deploy their new schemes against an opponent.
"You don't get the full offense or the full defense because you can't have contact up front - it's not like training camp - but [the defense] is very well organized and, for the time they've had together, there aren't a lot of holes in their coverages," Reid said. "I've been impressed by that. I think some of that has to do with being able to bring in assistant coaches who have been with Spags before. They were able to hit the ground running, and I think that pays off in a camp like this."
"They're getting after it," quarterback Patrick Mahomes added, speaking about the defense as a whole. "They're doing a lot of different things and it's hard to get a read on them…They're adding a lot of great things – as much as we're adding on offense – and it's kind of a back-and-forth battle. Every single practice, it seems like we'll get some good plays and then they will. When you have that competition, that's when you know you have a good team."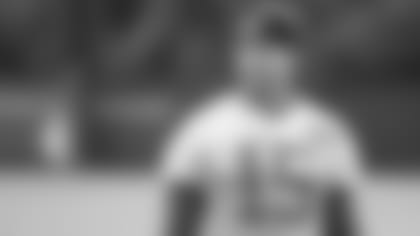 One of the guys who will have a sizable role defensively for Kansas City this upcoming season is All-Pro safety Tyrann Mathieu, who signed with the Chiefs back in March. Mathieu brings both versatility and playmaking ability to Kansas City's secondary, but more than anything, it's been the veteran's on-field leadership that's really manifested itself during OTAs.
"He's fun to be around. He's [all] business, and he shares that with the guys around him," Reid said. "He has those instincts that you can't teach – he had those in college and he's had them in the NFL. He works hard every snap, and that's infectious. Along with [defensive end Frank Clark] - who is going 100 miles per hour every play - that kind of stuff is contagious."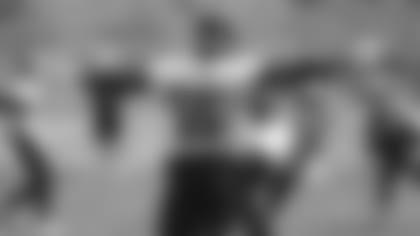 Of course – as Mahomes indicated – the defense isn't the only group making strides this offseason. The Chiefs posted the third-best offense in NFL history last year, but if you ask anyone on that side of the ball, there's still plenty of room to grow.
"We've added a lot," Mahomes said with a smile. "We never stop adding plays here, and that's the best thing with this team and this offense: we're never satisfied with just where we are. We're always trying to get better, and Coach Reid is going to challenge you every single day."
The Chiefs have big goals in 2019, and that preparation is well underway.