When the Kansas City Chiefs had the day off last Thursday, most of the players and coaches used the time to relax and recuperate before they got back after it again on Friday. 
This wasn't necessarily the case for everyone.
Head coach Andy Reid, general manager John Dorsey, co-offensive Coordinator Brad Childress and strength and conditioning coach Barry Rubin flew out to Canton, Ohio—home of the Pro Football Hall of Fame—for the gold jacket dinner, which was to honor quarterback Brett Favre and the other seven members of the 2016 Hall of Fame class.
All four have a long history with Favre, who spent 16 years of his illustrious 20-year NFL career with the Green Bay Packers (1992-2007). Seven of those years with the Packers were with Reid (1992-98), 11 with Rubin (1995-2005) and 15 with Dorsey (1992-98, 2000-07).
Back in 1992, Reid was hired by his old friend Mike Holmgren to coach the Packers tight ends. It was his first opportunity in the NFL and it was also the same year the team traded for Favre, who spent one year with the Atlanta Falcons after being their second-round pick (No. 33 overall) in 1991.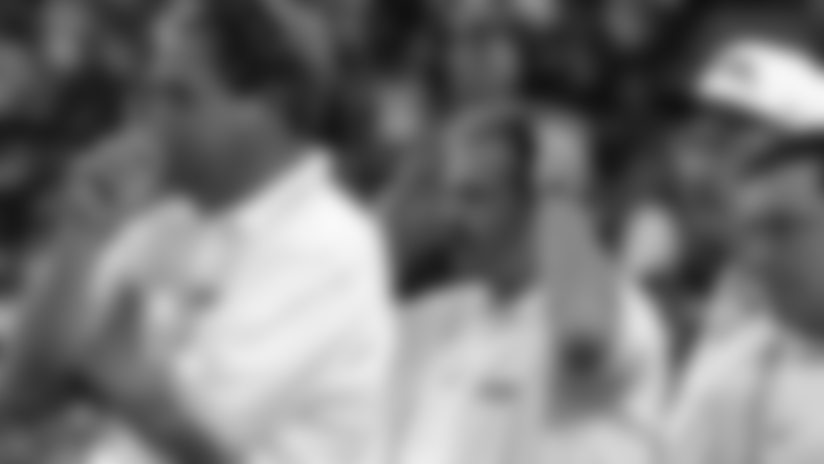 The Falcons got the Packers first-round pick (No. 19 overall) in 1992 for Favre.
After coaching the tight ends and then the offensive line over the course of five years—helping the Packers win a Super Bowl in 1996—Reid was promoted by Holmgren to coach the quarterbacks heading into the 1997 season.
At that point, Favre had already been to four Pro Bowls, and he'd make seven more before his career was over.
Reid would be Favre's quarterbacks coach for the next two years (1997-1998) before being hired as the head coach of the Philadelphia Eagles.
During those two years together, the Packers had a 24-8 regular-season record and Favre threw for more than 8,000 yards with 66 touchdowns.
That success helped Reid land his next job.
At the time he was hired by the Eagles, Reid was the first head coach in more than a decade who had never been a coordinator. He went from right from coaching the quarterbacks with the Packers to becoming the head coach of the Eagles.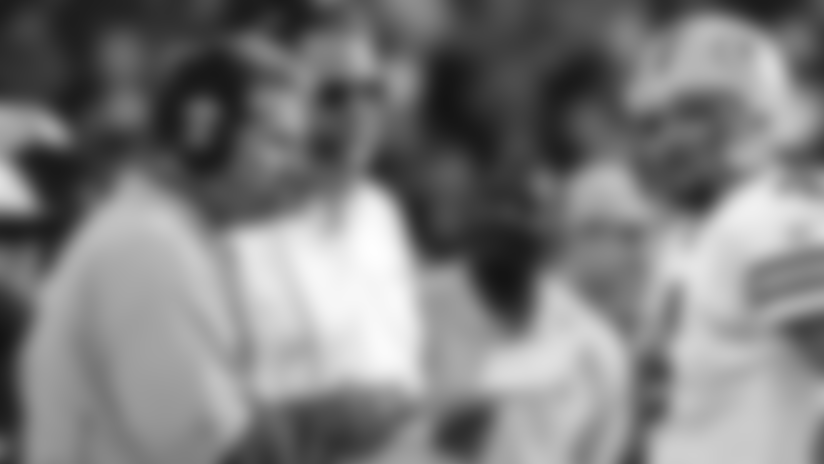 During his Hall of Fame induction speech on Saturday night, Favre mentioned several of his former coaches by name and thanked them for what they did for his career.
"Andy Reid, who was here a couple of nights ago, all of those guys could not have been more important at that time in my career," Favre explained. "They're not only awesome coaches, but they're great guys. I needed a buffer, if you will, when it came to Mike (Holmgren), and quite frankly, he needed a buffer. There was none better than Mooch (Steve Mariucci) and Andy.
"I love those guys and I thank them so much for believing in me and being there for me."
Reid was there for him again on Thursday, when he flew out with Dorsey and Rubin on their day off to see one of the greatest quarterbacks in NFL history put on the gold jacket.
It was a special night for everyone involved, and after the Chiefs finished practice on Sunday, Reid spoke about his former quarterback and the speech he gave on Saturday night.
"Brett Favre, congratulations to him," Reid said on Sunday. "What an honor—longest speech in the history of the Hall of Fame, I think. But it was awesome, he was awesome with it."
After that, Reid made a pitch to the Hall of Fame committee.
"They just need to get one more guy in, and that's Mike Holmgren," Reid noted. "Then they'll have the whole Godhead of the Green Bay Packers there and set up in the Hall of Fame."
Holmgren won 174 games during his 16 years as an NFL head coach with the Packers (1992-98) and Seahawks (1999-2008), which ties him for 13th on the NFL's all-time wins list. He won Super Bowl XXXI and finished with a losing record just three times in his career.
He's also one of only six head coaches in NFL history to get to the Super Bowl with two different franchises.
For anyone who has ever talked with Reid about who he credits for putting him in the position he finds himself today, which is No. 15 on the all-time wins list, Holmgren's name is always one of the first that's mentioned.
To this day, Reid doesn't believe there's a coach who has ever done it better.