There are so many good things that could potentially come out of the Kansas City Chiefs' victory over the Oakland Raiders on Thursday night, particularly when it comes to playoff scenarios, but head coach Andy Reid has never been one to look ahead.
"I haven't even thought about the playoffs," Reid said via a conference call with local media on Friday afternoon. "We're just trying to get ready for Tennessee."
The Chiefs, who host the Tennessee Titans (6-6) at Arrowhead Stadium next Sunday, are coming off an 11-day span in which they beat three potential playoff teams—two of which came on the road against the Denver Broncos and Atlanta Falcons, and then their 21-13 win over the Oakland Raiders on Thursday night.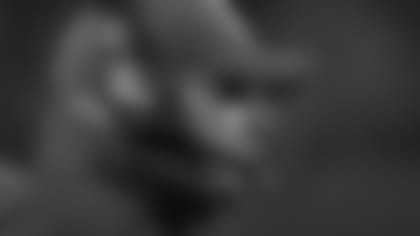 "I'm proud of the guys and the way they've handled themselves," Reid explained of the last couple of weeks. "I think that Atlanta game sitting in the middle of two AFC West opponents was a tough thing to mentally overcome, let alone playing against one of the top teams in the NFL.
"The grit that they've shown to battle through these last three games can help [build] a good foundation for a football team. You've got to do it every week. We have a good Tennessee team coming in here next week and we've got to be ready for that, but for the three weeks here, they sure have done a nice job of building something."
What the Chiefs have built is a situation in which they control their own destiny when it comes to a first-round bye or hosting a playoff game at Arrowhead Stadium.
The only team in the AFC right now with a better record is the New England Patriots (10-2), who host the Baltimore Ravens (7-5) on Monday Night Football this week.
Even with a loss on Monday, the Patriots would still hold the tiebreaker over the Chiefs when it comes to common opponents (which is next in line after conference record, which would be identical with a loss at 7-2), so the Chiefs would most likely need to finish with a better overall record than the Patriots if their sights are on the No. 1 overall seed.
Earlier this year, the Patriots beat the Houston Texans and Pittsburgh Steelers, who are two of the losses for the Chiefs this season.
But as Reid and many of the players mentioned after Thursday's win, the only thing that matters for the Chiefs is how they approach next Sunday's game against the Titans.
"You can't take this for granted and think about the playoffs already," tight end Travis Kelce explained of Thursday's win over the Raiders. "The great teams finish strong and have the first [week] bye in the playoffs, and that's our main focus – winning the division and getting that first week bye so we can bring a playoff game back here to Arrowhead."
After the win on Thursday, the Chiefs now sit in first place in the super competitive AFC West division.
"It doesn't mean anything at all," second-year cornerback Marcus Peters said after Thursday's win. "We're trying to get to our ultimate goal, but we've got to win each game individually first.
"So we're just going to keep preparing for the next opponent."
"I think we put ourselves in a good situation right now, but we talk about how it is a process," quarterback Alex Smith explained. "You are still in the middle of it. You are not picking your head up at any point right now. We won a game. We are going to enjoy it. We get a couple of days here because of Thursday, but then it will be on to the next one.
"The division is too tight at this point start counting numbers or anything like that."