Perception can often be clouded in the interim by the emotions of the moment, and after the Kansas City Chiefs 43-14 loss to the Pittsburgh Steelers on Sunday night, head coach Andy Reid took a step back on Monday while speaking with the local media at the University of Kansas Hospital Training Complex.
"We're 2-2," Reid explained. "It's not the end of the world, even though it feels that way. That's how things are in the National Football League. We've got a week to step back, analyze and fix some of these issues."
If there's a team that knows a thing or two about putting things behind them and moving forward, it's this Chiefs team, which overcame a 1-5 start a year ago to rattle off 10 straight regular season victories to make the playoffs, then winning their first playoff game in more than two decades.
But all-time win streaks shouldn't have to be the plan every year to overcome a slow first quarter of the season. At 2-2, the Chiefs can use Sunday as a teachable moment and find something positive in it moving forward.
While it may seem obvious, one bad loss doesn't mean the goals for this team are now unattainable.
Over the past six years, 31 of the 72 playoff teams had a game in their respective seasons that they lost by 25 or more points, and that also includes three of the last six Super Bowl winners.
Those 72 playoff teams had an average worst defeat that year of 20 points, so it's not uncommon for successful teams to have a bad game. The Chiefs just need to make sure it's an outlier.
"We have a bunch of fighters here, we just have to look into the mirror and realize we did not come to play (on Sunday)," veteran Tamba Hali said after the game. "When we play together, we do well. When we do not play well and make mistakes like we did (against the Steelers), that is the result. That's a good team we played today. They win Super Bowls here.
"For us to take that step, we have to beat a few teams like [the Steelers]."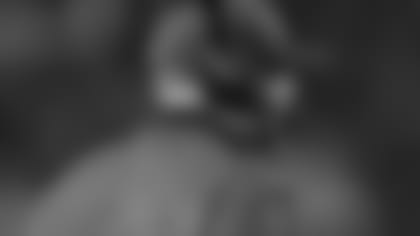 The Chiefs head into their bye week on a down note after a couple of costly turnovers deep in their own territory in Sunday's game got them behind early, and they were never able to overcome a quick 22-0 deficit just 16 minutes into the game.
Running back Spencer Ware fumbled on the first play of the team's second offensive possession at the Chiefs 24-yard line, which set up the Steelers first touchdown of the game—a 31-yard strike from Ben Roethlisberger to Darrius Heyward-Bey on third-and-9.
On the ensuing offensive possession, Smith's pass was tipped at the line of scrimmage and into the waiting arms of linebacker Jarvis Jones, who returned it 20 yards to the Chiefs 4-yard line.
On the Steelers next offensive play, Roethlisberger found Antonio Brown across the middle for a 4-yard score.
In a span of less than four minutes, the Chiefs were trailing 15-0.
They were self-inflicted mistakes that couldn't be overcome against a good Steelers team with something to prove after their 34-3 loss the week prior to the Philadelphia Eagles.
"We have to look at this and look at ourselves in the mirror and move on," quarterback Alex Smith, who finished the game 30 of 50 for 287 yards with two touchdowns and an interception, explained. "At the same time, you can't let it linger. It's just one game and it's a long season."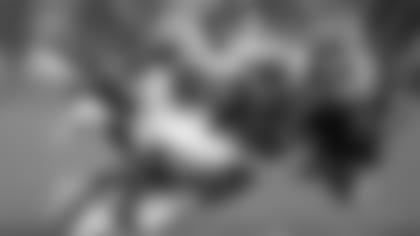 "You learn a lot about yourself when you get your butt kicked," veteran Derrick Johnson added after the game. "The best thing about it is it counts as one game. It does not put a damper on the season, and it does not set us into panic mode.
"We'll learn a lot about our team's character after something like this. We were tested and we'll have to see if we can rise up to the challenge."
It's a locker room that's been tested before and come out on the right end of it, and while the sting of a nationally televised loss is still fresh in the minds of the players, coaches and fans, the truth is there are 12 regular-season games left and the next game is against their division rival in the Oakland Raiders.
Reid's message to his team after the game was pretty simple.
"When you're a good football team, or you're perceived to be a good football team, you've got to learn how to control yourself, play better and not let emotions get the best of you," Reid explained."Our guys busted their tails and tried hard. We've got to learn how to control those emotions.
"It's fully on my plate and my responsibility to make sure our guys understand that, and they will because that's the type of locker room we have."
We learned last year never to count out the Chiefs, so while the loss stings and shouldn't be discarded or forgotten, the fact is it took them until Week 7 of last year to pick up their second win of the season. It's a perspective that's hard to see when the emotions of what could have been on Sunday night were quickly tossed to the side because of a slow start.
"If we're all pulling in the same direction, we'll be a pretty good football team," Reid concluded.