The Kansas City Chiefs announced that veteran outside linebacker Tamba Hali returned to practice Thursday afternoon.
Hali, who remains on the Physically Unable to Perform (PUP) list, has a 21-day window that he can practice before the team has to make a decision whether or not to add him to the 53-man roster. He can be added to the active roster at any point now.
"He did alright—knocking some rust off there," Chiefs coach Andy Reid said of what he saw from Hali at practice. "I'll talk to (general manager) Brett [Veach] about (when they might bring him back), but he was literally just knocking the rust off."
Hali practiced with the team on Thursday and Friday afternoon—marking the first time he's been on the field with his teammates since last year, although he has been around the facility working out on his own.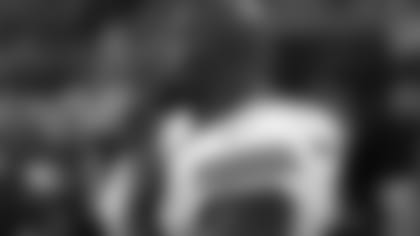 Hali ranks second in Chiefs' franchise history with 89.5 career sacks, and his 157 games started ranks as eighth-most in franchise history.
"We're taking it day by day and just seeing," Reid, who also mentioned that Dee Ford will miss Sunday's game with a back injury, added. "Let's just see what happens and how it goes."
The Chiefs face the Dallas Cowboys Sunday afternoon at AT&T Stadium in Texas.