Denver Broncos The Broncos scored no offensive touchdowns, but still managed to defeat the Ravens in their first game, 19-13
Head coach Gary Kubiak referred to the game against the Ravens as the "greatest defensive game" he's ever been a part of as a coach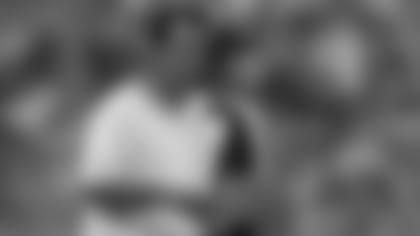 Neither the Denver Broncos nor the Baltimore Ravens scored an offensive touchdown Sunday as Peyton Manning and Joe Flacco, two quarterbacks who have won the Super Bowl, combined for less than 300 yards in the air.
That meant the game winner needed to earn it on defense.
"It might be the greatest defensive football game I've ever been a part of as a coach. On both sides of the ball, it was just tremendous," Broncos head coach Gary Kubiak said. "It was a battle all day. Offensively, early in the game, we had a chance to make a couple big plays we didn't make."
With the Ravens leading 13-9 in the fourth quarter, cornerback Aqib Talib returned an interception for a touchdown to put the Broncos on top, and safety Darian Stewart picked off Flacco in the end zone to seal the game two possessions later.
"I just saw the ball. It allowed me to have vision and I was able to make the play," Stewart said. "I think that we can be No. 1 [in the league on defense], absolutely, without a doubt. From the rush to the secondary and linebackers, I think that we have what it takes. It's just staying consistent and just playing ball. I was thinking the other day, the potential that we have in that room is big. Every week there's someone that's going to have to see us."
The Broncos planned to practice Monday night and Tuesday in preparation for the Kansas City Chiefs on Thursday Night Football
Chargers come back to defeat the Detroit Lions
Wide receiver Kennan Allen recorded 15 catches against the Lions
Allen made kickoff weekend history, too
Oakland Raiders Raiders lose first game to the Cincinnati Bengals, 33-13 * *
---
*QB David Carr injured his hand in the game, but an MRI revealed the injury as a bruised thumb *
S Charles Woodson suffers dislocated shoulder