The Kansas City Chiefs dropped a fourth-straight game on Sunday, moving into a three-way tie with the Los Angeles Chargers and Oakland Raiders atop the AFC West.
It sets up an intriguing final four games of the season, as the Chiefs play the Raiders this Sunday and the Chargers the following week.
Here's a look at how the rest of the division fared last weekend.
Los Angeles Chargers (6-6)
Week 13 Results:Won vs. Cleveland, 19-10
The Chargers held off a late Cleveland rally to win for a third-straight week on Sunday, winning for a sixth time in their last eight games since beginning the season 0-4.
Newly signed kicker Travis Coons connected on four field goal attempts after an early miss, setting a franchise record for field goals in a team debut.
Quarterback Philip Rivers completed 31 of 43 passes for 344 yards and a touchdown on the day, finding wide receiver Keenan Allen 10 times for 105 yards and the score. It pushed the fifth-year receiver over 1,000 yards on the season for the first time since his rookie campaign in 2013.
Up Next:The Chargers will host the Washington Redskins (5-7) next week.
Week 13 Results:Won vs. New York Giants, 24-17
The Raiders defeated the Giants on Sunday to reach an even record for the first time since the season's opening weeks. Oakland won its first two games on the year before dropping four straight and has been inching its way back to .500 ever since, finally doing so last weekend.
Raiders' quarterback Derek Carr completed 22 of 36 passes for 287 yards and a touchdown, leading Oakland to over 400 yards of total offense.
Running back Marshawn Lynch posted his first game with 100 yards rushing on the season, dashing for 51 of those yards and a score on his third carry of the game. It was the 10-year veteran's longest run since 2014.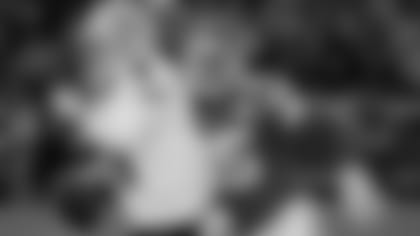 Up Next:The Raiders will take on the Chiefs next week at Arrowhead Stadium.
Week 13 Results:Lost at Miami, 35-9
The Broncos lost for an eighth-consecutive week on Sunday, falling to the Miami Dolphins. The eight-game slide ranks as the third-longest losing streak in team history and the worst since 1967.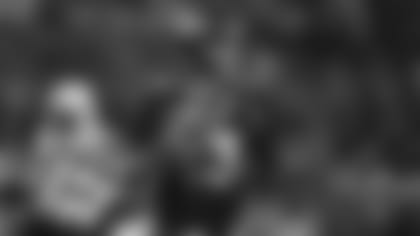 Denver quarterback Trevor Siemian, who was making his first start since Week 8, tossed three interceptions and led the Broncos to just three points offensively. Defensive back Justin Simmons was responsible for the Broncos' lone touchdown, taking an interception back 65 yards for a score.  
Miami tallied multiple safeties on the afternoon for just the 20th time in NFL history.
Up Next:The Broncos will host the New York Jets (5-7) next week.