Here's what happened this week around the AFC West:
Is Peyton in a position to set more records?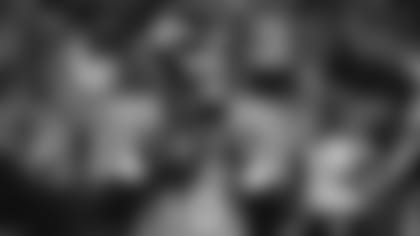 Broncos QB Peyton Manning
"The question is, how much will the new offense allow him to throw?" Gil Brandt writes. "New coach Gary Kubiak has a great system for running the ball, as we saw during his time as the head man in Houston and as the offensive coordinator in Baltimore last season, and his scheme will most likely take passing attempts away from Peyton. Ultimately, then, I don't think Manning will be able to surpass Moon's mark. That said, the downtick in attempts should help him avoid falling off at the end of this season like he did in 2014."
Broncos defensive lineman Sylvester Williams poised for a possible increase in role
The Broncos are transitioning to a 3-4 defense for the 2015 season, and Broncos defensive lineman Sylvester Williams says he's ready for the challenge.
"This is going to be the most excited I've been going into a year, really my entire-two year career," he said in an interview with DenverBroncos.com. "I'm going into my third year and I'm really excited. There's a lot of pressure on me, but to be honest, I'm happy to have that pressure. I'm just excited that the coaches really believe in me in giving me a shot to prove myself."
Broncos executive vice president of football operations John Elway said he's been working to sign wide receiver Demaryius Thomas to a long-term deal
Broncos executive vice president of football operations John Elway was available to the media at the NFL Annual Meeting this week, and DenverBroncos.com asked him for an update on Demaryius Thomas, who the team franchise tagged in early March.
"We're going to continue to work with DT and his agents and hopefully get something done for a long-term solution for him," Elway said.  "We'd like him to remain a Denver Bronco and that's one of our goals—to be able to get that done. It's just a matter of getting together with his agent and hopefully we can do that."
New Raiders head coach Jack Del Rio actually grew up in California
Like Andy Reid, Del Rio also sat down with the media during the NFL Annual Meeting
Among other things, Del Rio spoke about the recent signing of running back Trent Richardson.
"If you go back, he was a pretty high pick and then a pretty significant trade," Del Rio said. "I think both teams did see talent. I don't think there's any disputing the fact that the young man has talent. What I saw when we brought him in and talked to him was a young man that was hungry to leave that portion of his career behind him and start fresh.
"My challenge to him was I don't want you to worry about anything other than coming in here and competing your butt off every day."
Chargers head coach Mike McCoy is comfortable with his current trio of running backs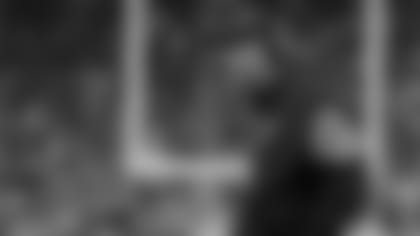 With no new additions, the Chargers running back group for 2015 would be made up of Branden Oliver, Donald Brown and Danny Woodhead.
"We could win the three guys we have right now; I believe that," coach Mike McCoy said, per U-T San Diego. "We're going to play them all. They're all going to play in their own way. We'll see what happens through the draft and the rest of free agency with what's available."
NFL Now breaks down what the Chargers should do on draft day
Update on Los Angeles: Is the Chargers-Raiders joint stadium still in play?
Commissioner Roger Goodell was asked at the NFL Annual Meeting about the possibility of teams such as the Chargers and Raiders moving to Los Angeles next season.
"I do expect we'll be hearing from all three teams not only to the league staff but to the committee some time in late April," Goodell said. "We'll likely report back to the membership when we meet in May. There will be a lot of dialogue, there's a tremendous amount of [looking at stadium alternatives]. I expect that will continue at a very disciplined pace."
AFC West players and coaches in the news recently.