The Kansas City Chiefs don't currently have a first-round pick in this year's NFL Draft because they sent it over to the Buffalo Bills last year to trade up for quarterback Patrick Mahomes .
But as general manager Brett Veach mentioned last week during his media availability—that doesn't mean the Chiefs couldn't trade their way back into the first round, but as far as mock drafts go, that might not even show itself until draft night.
Among other things—more important things—that go along with the current lack of a Chiefs' draft pick in the top 32 selections, *it *means the ever-popular mock drafts that dominate the interwebz in the months, weeks, and days leading up the draft, won't have a Chiefs' feel this year.
But don't worry Chiefs fans, there's still value in mock draft season, and that's because we get to look around at the players who might be soon joining the division.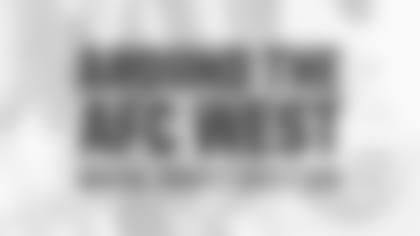 Two of the other three teams in the AFC West are choosing among the Top 10—an indictment to an otherwise disappointing season, but it also means the chance of snagging a top talent.
The Denver Broncos currently hold the 5th overall pick, while the Oakland Raiders have the 10th, and the Los Angeles Chargers have the 17th.
It goes without saying, but the exercise of matching prospects to teams before free agency has even begun, much less a month before the draft, is a futile one. But there is value in getting to learn about some of the players whose names will be called at some point in the draft later this spring, whether they join the AFC West or not.
So, here's a look at some recent mock drafts and who these experts have joining the Broncos, Raiders, and Chargers:
The Denver Broncos – 5th Overall Pick
"Ward is outstanding as a mirror-and-match cornerback with great route feel who is able to maintain tight coverage around the field with good technique and pattern recognition. He should become an early starter at nickel cornerback with the talent to make an immediate impact for a defense that faces a pass-happy division foe twice per year."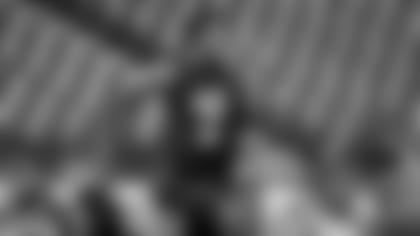 "Elite guard prospect with outstanding size, rare power and a block finisher who can make tape room sessions uncomfortable for most opponents. Nelson is technically sound and is unlikely to face a long adjustment period once he gets into the league. Nelson may need to make sure and keep his play speed high and prevent against taking his eyes off of his target when coming off the ball. Nelson has the traits and talent to become an All-Pro guard for years to come."
"Every-down running back with the ability to alter the course of an offense and become a face of the franchise-type player. Barkley has the rare ability to create additional yardage through elusiveness, speed, vision and feel for space in the open field. While he has been tasked with carrying a heavy load at Penn State, their decision to limit his carries somewhat this season could help Barkley headed into his rookie season. Barkley is a buffet runner who thrives with the more plates you give him and he has a chance to become an early All-Pro no matter which team takes him."
The Oakland Raiders – 10th Overall Pick
"Smith is an ascending linebacker prospect with elite athletic ability, plus intelligence and an ability to be an effective cover linebacker on passing downs. While he's a little undersized, he does have the quickness and speed to keep himself from being mauled. He was good in 2016, but great in 2017 and projects as a player who hasn't tapped his full potential. Smith has Pro Bowl traits and talent and will come off the board in the first round."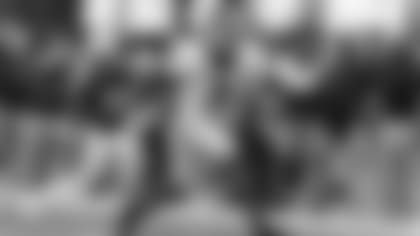 For a breakdown on Ward, see above.
"Fitzpatrick turns up the intensity level as high as it will go and and rips off the knob until the game is over. Fitzpatrick has experience as a slot cornerback, but will likely be targeted as a "do-everything" safety who can be deployed as a sub-package linebacker, a blitzer or in the slot against big receivers and move tight ends. Fitzpatrick has consistently shined since his freshman season on Alabama defenses that have been loaded with NFL talent. His versatility, football character and desire to succeed give him Pro Bowl potential and should make him an early starter."
The Los Angeles Chargers – 17th Overall Pick
"McGlinchey will need to add more strength and mass to his athletic frame in order to hold up against NFL power, but his technique and instincts are pro-ready. He could be a polarizing prospect based on inconsistencies from his tape, but he gets guys blocked at a much higher rate than he loses his rep. McGlinchey should become an early starter at either tackle position, but his ability to handle bull rushers and power at the point of attack will define the type of career he has."
For a breakdown on Smith, see above.
"Vander Esch is a loose-hipped, instinctive linebacker who played in 2017 like he had a GPS tracker on the football. His production totals against both the run and pass are rare for being a first-year starter and with a frame that is primed for more muscle, his NFL ceiling is high. Vander Esch might benefit from a reduced role his rookie season while he improves his play strength and becomes more skilled at taking on blocks. He's an every-down linebacker with very good starting potential and the talent to fill up a stat sheet."