There may not be a single out-of-season event in all of sports that rivals the hype surrounding the annual NFL Draft.
From the Senior Bowl and the Scouting Combine to the hundreds of mock drafts scattered across the internet, draft season is nearly as talked about as the actual games themselves.
The Kansas City Chiefs don't currently have a first-round pick in this month's NFL Draft, as they sent their selection to the Buffalo Bills in order to pick quarterback Patrick Mahomes  10th overall in 2017.
It's certainly possible that the Chiefs could find themselves back in the first round come draft night, but for now, those ever-popular mock drafts that dominate the early portion of the offseason won't have a Chiefs' feel this year.
But there's still plenty of value in mock draft season, and that's because we get to look around at the players who might be soon joining the division.
Here's a look at some recent mock drafts and who these experts have joining the Broncos (5th), Raiders (10th), and Chargers (17th).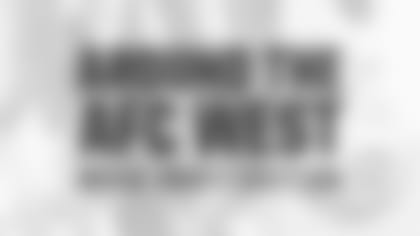 Denver Broncos – 5th Overall Pick
The Broncos defense was at its best when Von Miller and DeMarcus Ware were terrorizing quarterbacks. Now Chubb will help Miller strike fear into passers in the AFC.
Chubb possesses high-end physical traits, years of production and the ability to play in a variety of positions in both odd and even fronts. Chubb returned to school last year and turned areas of improvement into areas of strength. His motor and athletic ability cause him to jump off the tape snap after snap and his play attributes and production should translate quickly as a pro. Chubb should be an early pick, early starter and multi-time Pro Bowler.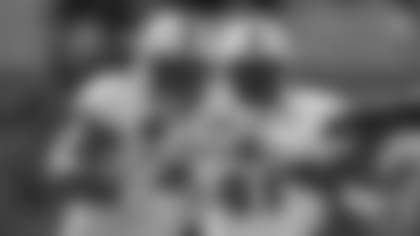 Mel Kiper Jr. – Baker Mayfield, QB, Oklahoma
Case Keenum got only a two-year deal in free agency. Mayfield could take his job at some point and be the Broncos' starter for the next 12 years.
Spread quarterbacks have had limited success as have small quarterbacks. Mayfield falls into both categories and has to prove he can transcend those perceived deficiencies on the next level. Having complete command of the Oklahoma offense isn't an automatic precursor for NFL success, but Mayfield's ability to process, extend plays and throw with accuracy give him a good shot. He'll be somewhat scheme-dependent so whoever takes him will need to be willing to build their offense around his strengths.
Todd McShay – Bradley Chubb, DE, NC State
I'm told Mayfield is a legit possibility here, but I think they'll pass if Chubb is still on the board.
Let the Case Keenum and Mayfield quarterback battle begin. With this selection, John Elway buys himself some time and gets two similar signal-callers in his quarterback room.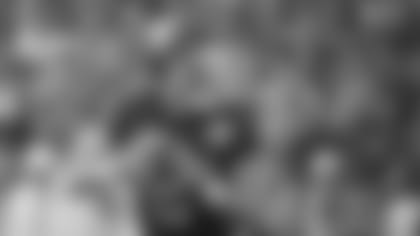 The Broncos could consider a quarterback at this spot, but after signing Case Keenum to a two-year, $36 million deal (which features $25 million in guaranteed cash), GM John Elway may decide that giving his new signal-caller as soft of a landing spot as possible is a more pressing priority. Nelson would certainly be a start toward that goal: The nasty, physical lineman would not only help give Keenum more time to throw, but would also provide a boost to Denver's anemic run game.
Elite guard prospect with outstanding size, rare power and a block finisher who can make tape room sessions uncomfortable for most opponents. Nelson is technically sound and is unlikely to face a long adjustment period once he gets into the league. Nelson may need to make sure and keep his play speed high and prevent against taking his eyes off of his target when coming off the ball. Nelson has the traits and talent to become an All-Pro guard for years to come.
Quarterback has been the issue in Denver since (or really before, if we're being honest here) Peyton Manning retired. But John Elway committed big bucks for two years to Case Keenum in the offseason and seems to have the pieces to make another run before an aging defense goes the way of the Seahawks. Improve a weak spot on the team with by all accounts a monster of a guard in Nelson, and protect the new investment.
Oakland Raiders – 10th Overall Pick
They've already signed Tahir Whitehead, and adding Smith instantly gives the Raiders a great group at the second level for Paul Guenther's defensive scheme.
Smith is an ascending linebacker prospect with elite athletic ability, plus intelligence and an ability to be an effective cover linebacker on passing downs. While he's a little undersized, he does have the quickness and speed to keep himself from being mauled. He was good in 2016, but great in 2017 and projects as a player who hasn't tapped his full potential. Smith has Pro Bowl traits and talent and will come off the board in the first round.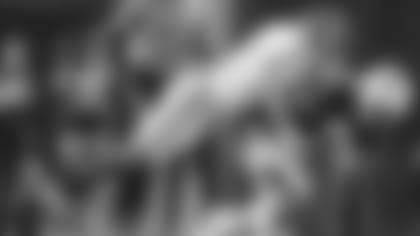 The Raiders bolster their defense by adding the best linebacker in the draft.
Edmunds combines elite size, speed and explosiveness into a productive, versatile linebacker package that will have evaluators salivating. Edmunds has posted high-impact production over the last two seasons and he still has room to get bigger and better. He will make mental mistakes and his instincts are subpar, but he has an ability to mitigate those issues with his athletic ability. Edmunds can play in any alignment at any linebacker spot and has All-Pro potential no matter where he lands.
Mel Kiper Jr. – Roquan Smith, LB, Georgia
As the first pick in the (new) Jon Gruden era, Smith could become one of the faces of the Raiders.
Todd McShay – Roquan Smith, LB, Georgia
The Raiders have a choice between the high-motor sideline-to-sideline Smith and the less-polished but freakishly gifted Tremaine Edmunds. A tough call, but I'll go with Smith here.
Smith is a throwback player, which is exactly the type the new regime in Oakland -- namely Jon Gruden -- seems to like, and he'd fill a major need.
After failing to attract Ndamukong Suh in the offseason, the Raiders are still looking to upgrade at defensive tackle. Fortunately, Vea is one of the top prospects on the board at this point and fills that need. A nimble 340-pounder who fills run gaps and possesses techniques to pressure the passer in the NFL, Vea is no-brainer if he's available.
Vea's tape can frustrating because he flashes star potential one series and then looks average the next. With that said, he's still very raw and should be judged by his ability rather than just his results as he should unlock his potential with more coaching. Vea has the size and power to play nose in an odd or even front and he could be targeted by 3-4 teams looking for dominant run defender on the end. He should work into a defensive line rotation immediately and has the ability to become a good NFL starter for years.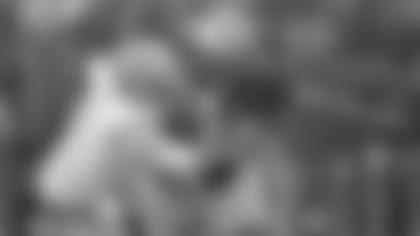 Los Angeles Chargers – 17th Overall Pick
With the top two safeties off the board, the Chargers improve another part of their defense with the athletic and instinctive Vander Esch.
Vander Esch is a loose-hipped, instinctive linebacker who played in 2017 like he had a GPS tracker on the football. His production totals against both the run and pass are rare for being a first-year starter and with a frame that is primed for more muscle, his NFL ceiling is high. Vander Esch might benefit from a reduced role his rookie season while he improves his play strength and becomes more skilled at taking on blocks. He's an every-down linebacker with very good starting potential and the talent to fill up a stat sheet.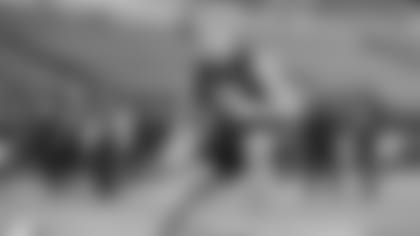 James is the best player available here, and he fills a need. The former FSU star could easily be a top-10 pick this year, but in this scenario, he's still on the board at No. 17.
Possesses the desired physical traits and mental makeup of an All-Pro safety who has the ability to not only set a tone but change the course of games. Although James is extremely athletic and talented, he still has room for improvement as a run defender and in coverage. James' talent is best utilized in an active, attacking capacity in a robber role or near the line of scrimmage where he can support the run, blitz and handle physical coverage responsibilities.
Mel Kiper Jr. – Da'Ron Payne, DT, Alabama
The Chargers have a stellar edge-rushing duo in Joey Bosa and Melvin Ingram, but they need better players on the interior.
Payne possesses one of the most impressive combinations of strength and athleticism that we've seen from an interior lineman. He will be the premier run-stuffer in this draft, but he may have enough in the pass rushing toolbox to project as a better pro than college pass rusher. Payne is a game-ready starter who immediately upgrades a defense's ability to slow the run. If teams view him as just a run-down player, then his draft value could fall a little, but he could become a Pro Bowl defender early in his career.
Todd McShay – Da'Ron Payne, DT, Alabama
Los Angeles could go with an offensive tackle here, but Brandon Mebane is 33, and the Chargers need to improve the interior of their defensive line. Payne is an immediate upgrade.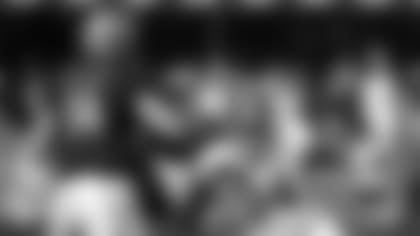 Picks No. 16 and No. 17 are sweet spots for a quarterback to be selected to sit behind either Joe Flacco or Philip Rivers, but the Chargers try to capitalize on the final few years of Rivers' career by adding more talent to their rising defense.
The Chargers already have plenty of speed coming off the edge between Joey Bosa and Melvin Ingram. But add in Hurst, the most disruptive interior pass rusher in the draft, and they'd field a pass-rushing unit that could take over a game. Hurst's ability to slice into the pocket from the inside and force quarterbacks to get rid of the ball could help create plenty of turnover opportunities for the team's talented secondary, too.
Hurst is an upfield three-technique who gets out of the blocks ahead of his competition as soon as the starter's pistol goes off. His ability to come out fast and low should create opportunities to become a disruptive penetrator, but he has to prove that he has the strength to play through redirect blocks and hold up against NFL interior linemen.
The Chargers can still wait to think about replacing Philip Rivers as they have immediate needs on the offensive line and in a linebacker corps that struggled against the run last year. Smith is an excellent value here and breaks the tie. A fast, rangy linebacker, Smith can shore up the run defense and drop back in coverage while Joey Bosa and Melvin Ingram terrorize the quarterback.