Officials from every team in the NFL gathered in Indianapolis this week for the annual NFL Scouting Combine in preparation for the draft next month, allotting an opportunity for the media to speak with team representatives.  
That included Kansas City Chiefs' General Manager Brett Veach and Head Coach Andy Reid, who spoke earlier in the week.
Also meeting with the media were officials from the Chiefs' division rivals. Here's a roundup of everything that was said.
The Broncos hold the No. 5 pick in the draft but could also seek a signal caller in free agency.
"Believe me, I'm not done swinging and missing," Elway said. "Misses don't bother me. We just have to figure out a way to get it right. That is what we are working on."* *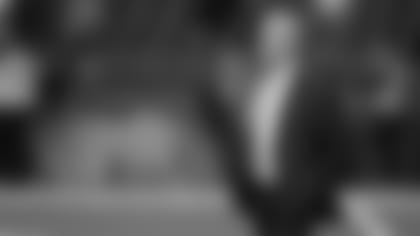 Elway also mentioned that the Broncos would be open to trading out of the fifth pick for the right deal.
"The plan is to have them come back and play like they're capable of, too," Elway said. "That's the expectations that I have of them. I think they're still elite wide receivers, and I think it was a down year for both of them, as well as the rest of our football team. The expectation is for them to come back and play like they're capable of, because I think they still have a lot of football [left], and [are] still a top receiving pair in the league. [I've] got high expectations, but they've got to come back and play a lot better."
Elway talked about several other players on the roster as well, including cornerback Aqib Talib and defensive tackle Derek Wolfe.
"We'll talk to his agents here," said Telesco, speaking of Gates. "I don't have an update beyond that. You have unrestricted free agents, and then you have unrestricted free agents that are Hall of Fame players, iconic players for our organization who still attack the game like a college free agent, with that same passion.  And his locker room presence is unbelievable. But there's a lot of moving parts in free agency, so we still have some work to do there."
Both Telesco and Lynn emphasized a commitment to Rivers in the seasons to come, but Lynn didn't rule out selecting a quarterback in this year's draft.
"I plan on being here for the long haul," Lynn said. "If I can get my future quarterback right now, why wouldn't I? I'm just looking at the big picture here. We're trying to get better at every spot. And, you never know what position is going to step up and help you win."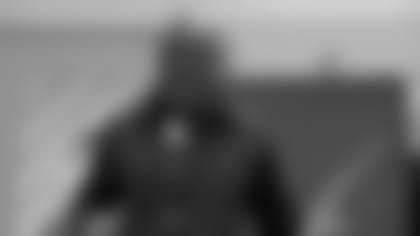 "Obviously, defensively, there are some glaring needs, at this time," said Gruden Wednesday. "Free agency hasn't started yet, but our linebacking corps, we have a lot of unknowns there. NaVorro Bowman is a free agent, looking for an inside pass rusher to step up. Our secondary, we have to clean that up. I think most importantly with the Raiders, just looking at our last, three drafts, we need some young people to emerge and start playing, a lot for this football team."