Broncos defeat Vikings, improve to a perfect 4-0
Former 2014 Chiefs shining for the rival Broncos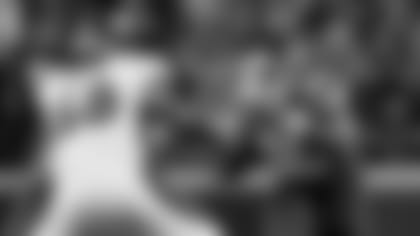 Two former members of the Kansas City Chiefs from 2014 have played critical roles for the undefeated Denver Broncos this season—offensive lineman Ryan Harris and defensive lineman Vance Walker.
This past week against the Vikings, Harris was asked to switch from right tackle to left tackle due to the shoulder injury of rookie Ty Sambrailo.
"Anytime that you ask a guy to flip sides like that in one week is asking a lot," Broncos head coach Gary Kubiak said Monday. "I think that he went out there and held his own. We played hard up front and we ran the ball better. I thought that our effort was good."
On the other side of the ball, Walker has filled in Derek Wolfe while he served his four-game suspension to start the year. Likewise with Walker, Kubiak had kind words for his role in the win against the Vikings.
"I thought Vance played the best game that he's played for us for this month," he said. "I was very encouraged by how he played in the game."
How Wolfe's return this week will affect Walker's playing time remains up for debate.
"We have quite a few guys numbers-wise there right now," Kubiak added.
Head coach Gary Kubiak said that his two running backs will continue to the split carries moving forward
Chargers narrowly beat the Cleveland Browns, even record at 2-2
Head coach Mike McCoy commented on tight end Antonio Gates' return to the team after his four-game suspension on Monday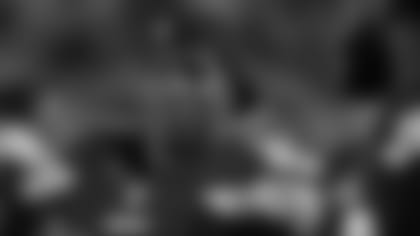 After serving his four-game suspension for violating the NFL's policy on performance enhancing substances, tight end Antonio Gates returned to the Chargers Monday.
At the podium, head coach Mike McCoy said he was confident Gates would come back to the team in outstanding shape.
"He works so hard and he has so much pride and he's a pro," McCoy said. "He'll come back in great shape. He'll be ready to go. I'm sure he's going to have some ideas for us on what we can do and go from there. We're happy to have him back."
In Gates' absence, fourth-year player Ladarius Green has garnered most of the snaps, compiling 14 receptions for 174 yards receiving and 2 touchdowns.
"It doesn't surprise me at all the way he's played," McCoy said of Green. "It's one of those things where you get more opportunities and that's what it's all about is making the most of your opportunities, and I think in the situation that he's been in and what we've asked him to do the past couple of weeks, he's done a nice job."
Quarterback Philip Rivers weighed in on what it means to have Gates back with the team
Raiders drop to 2-2 with loss to the Chicago Bears
Head coach Jack Del Rio broke down the loss to the Bears on Monday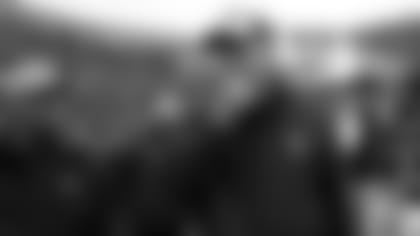 Raiders head coach Jack Del Rio pointed to "first-down turnovers" as the reason for the loss against the Chicago Bears.
"Two real problem turnovers," he said when asked. "They were first-down plays. How many plays in that drive are you taking away? Six, seven, eight, nine, who knows? Right? So two drives taken off the board with the first-down turnover. Just add that in right there, it might feel a little different, look a little different."
Del Rio complimented the Bears for the win, but he told the media that he now has shifted his attention to the team's upcoming division game."
"They did a nice job and we didn't do as good a job, but it was a back-and-forth game. It was a good, tough ball game. There's no questioning this group of men that we have here for this franchise the way we're fighting and working and straining for every inch.
"Whether I'm sitting here and we made one of those plays and we're happy today or not, we're moving on. We're going to finish this press conference and get ready for Denver."
Veteran safety Charles Woodson shared some comments after the loss to Chicago