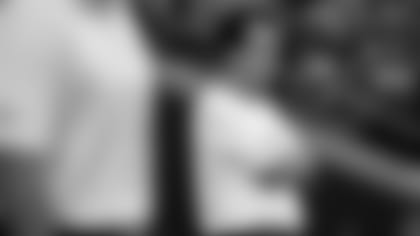 With Chiefs behind them, head coach Gary Kubiak and the Broncos have focused attention on the Detroit Lions
After defeating the Chiefs in Kansas City's home opener, Denver head coach Gary Kubiak realizes that his Broncos will face a similar challenge in Detroit's first game at home this Sunday night.
"It's their home opener. It's another tough place to play," Kubiak told the media Monday. "It's kind of the same challenge that we had in Kansas City in a lot of ways."
The Chiefs got to quarterback Peyton Manning for 3 sacks Thursday night, and Kubiak admitted that is a point of their game he'd like to see improved Sunday.
"The biggest thing right now offensively to me is protecting the quarterback and finding a way to make big plays in this league," he said. "The thing that enables you to do those two things is run with the football, and we're not running the football."
Kubiak believes that success on the ground begins with physicality.
"I think it's pretty obvious when you look around the National Football League. Running the ball out, to be honest, is a challenge at times. If that's something you're doing best, you've got to find a way to run it that way. Being physical is a state of mind. It's an identity. It's a commitment. It's not something you talk about and go do. It's something you work at all the time."
Running backs C.J. Anderson (24) and Ronnie Hillman (21) have nearly split rushing attempts this season, with Hillman showing more success according to yards rushing so far.  That becomes something to monitor as the 2-0 Broncos push forward.
Broncos made history with win against Chiefs at Arrowhead
Broncos make roster adjustments
Chargers lost to Cincinnati Bengals, drop to 1-1 on the season
Chargers head coach Mike McCoy reacted to the loss on Monday morning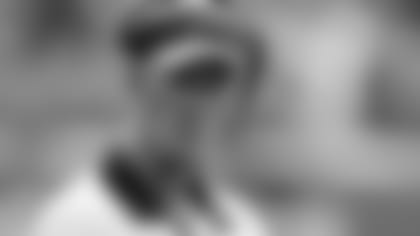 Chargers head coach Mike McCoy addressed the media on Monday after the team's loss to the Bengals Sunday.
"We didn't play well enough on the road against a good football team to win the game," McCoy said. "Too many mistakes through four quarters, whether it's penalties, whether it's turnovers, missed assignments, whatever it is, to go on the road against a good football team like Cincinnati with a talented group of players and win, so we have a lot of things to clean up."
The Chargers had 3 turnovers against the Bengals.
"Way too many. Way too many," McCoy said. That's something we have to cut back on."
In addition, the Chargers have recorded only one sack as a team through the first two games.
"We have to do a better job of getting after the quarterback," McCoy added. "There are some opportunities where Andy [Dalton] did a nice job of getting rid of the ball quickly and there were a number of times where guys were covered and he's throwing the football away, so we just have to find ways to get to the quarterback quicker."
McCoy said his team now looks forward to visiting the Minnesota Vikings at 12:00 p.m. CT Sunday.
"It's a long football season," he said. "It's early in the year, so we have to player better on the road as a football team. We have to coach better and do everything we can to go out this week and get a win this week."
Chargers running back Melvin Gordon is already drawing comparisons to LaDainian Tomlinson
Chargers rookie Melvin Gordon is the first SD RB with a trio of 20-yard runs in the same game since LaDainian Tomlinson. He was OK right? — SI NFL (@si_nfl) September 20, 2015
Raiders Record First Win Against the Baltimore Ravens, Stand at 1-1
Head coach Jack Del Rio is looking forward to the second Raiders road game against the Cleveland Browns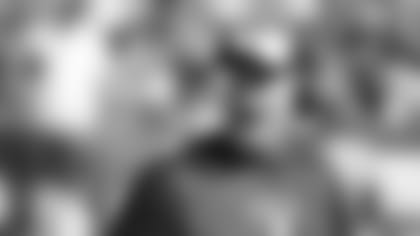 So far in 2015, the Raiders have lost one game on the road to the New York Jets and won one game at home against the Baltimore Ravens.
A road win has proven to be elusive for the Raiders in recent years, as they last won away in Houston against the Texans on November 17, 2013.
Head coach Jack Del Rio said one of the keys to changing that awful stat will be to "travel well."
"It has to be business-like in your approach," he said. "You're not going to entertain family and friends. You're going really with the mission to put all of your energies toward the game, toward your teammates and doing all you can in your role. So how we travel is important … It's an us-against-them mentality."
Del Rio said he borrows a quote from New England Patriots head coach Bill Belichick to help augment that mentality.
"They said, 'We'll be as loud as we let them be,'" Del Rio added "That's really what happens when you go into an opposing place. The crowd will be as loud as you allow them as the visiting team to be. If you go in there and you can make plays and have them sit down, have them be less a part of the game, then you have the ability to do that as a football team."
Del Rio said something that helps with that is taking the ball away more than giving it away.
"Win the turnover battle," he said. "Some of the things that you have to do in football are really good home or away. Protect the football, win the turnover battle – all those types of things, are good home and away."
Raiders announced that they have claimed CB David Amerson