The AFC West was one of only two divisions in the NFL last season that could say that they had three of their teams finish the regular season with a winning record.
The Denver Broncos (13-3), Kansas City Chiefs (11-5) and San Diego Chargers (9-7) set the tone with the Oakland Raiders (4-12) finishing at the bottom of the division.
The NFC West is the only other division that could make such a claim, and it was these two divisions who represented their respective conferences in the Super Bowl, as the Seattle Seahawks represented the NFC and defeated the AFC Champion Broncos to claim the title.
There's optimism surrounding every team and every division in the NFL this time of year, but having three teams coming off winning seasons and another who made significant moves in the offseason to improve, the AFC West should once again prove to be one of the toughest divisions in the NFL.
Let's take a quick look at the other teams in the division and how they might look different this season.
After setting an NFL offensive record for points in a season with 606, the Broncos had to find a way to replace the production of receiver Eric Decker after he left via free agency to sign with the New York Jets.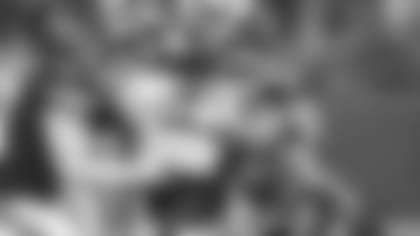 Decker finished with 87 receptions for 1,288 yards and 11 touchdowns, consistently being one of Peyton Manning's favorite targets.
Manning, who also broke the NFL record for touchdown passes in a single-season with 55, will look for new receiver Emmanuel Sanders to help fill that void left by Decker.
Sanders best season in his five-year career with the Pittsburgh Steelers came last season, where he finished with 67 receptions for 740 yards and six touchdowns.
But arguably the biggest addition to the Broncos offense this season didn't come via free agency or the draft, former Pro Bowl left tackle Ryan Clady returns after a season-ending Lisfranc injury last season.
Broncos coach John Fox knows the importance of having his left tackle back and healthy, via DenverBroncos.com.
"Getting Ryan Clady back—missing a guy of that stature and that ability—that's hard to replace, [it's] actually irreplaceable," Fox said. "So it's kind of nice to behold and reload and get ready again."
With last year's starting running back Knowshon Moreno now in Miami, focus on the ground shifts to Montee Ball and Ronnie Hillman to pick up the slack. They have just three years of NFL experience between the two of them, and they combined for just 175 carries for 777 yards and five touchdowns last season.
Moreno finished the season with 241 carries for 1,038 yards and 10 touchdowns on the ground.
"I think he's worked very hard this offseason as far as being in the best shape he can be in as far as coming back, reporting to camp—weight, strength, all those things," Fox said. "Really just being a year better and understanding what we're doing and what it means to be a pro football player."
Meanwhile on the defensive side of the ball, the Broncos are going to look much different in 2014.
The Broncos brought in three standout defensive players in free agency in cornerback Aqib Talib, outside linebacker DeMarcus Ware and safety T.J. Ward.
Both Talib and Ward were named to the Pro Bowl for the first time in 2013 after their seasons with the New England Patriots and Cleveland Browns respectively, while Ware is no stranger to the Pro Bowl after going seven times in his nine years with the Dallas Cowboys.
After starting the 2013 season with a disappointing 5-7 record, the Chargers stormed back with four consecutive wins to finish at 9-7 and grab the AFC's final playoff spot.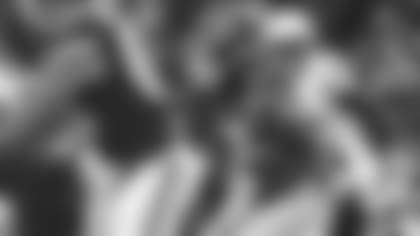 Led by a resurgent Philip Rivers under first-year coach Mike McCoy, Rivers had arguably the best season of his ten-year career, completed 69.5 percent of his passes for 4,478 yards and 32 touchdowns with just 11 interceptions.
McCoy believes the continuity heading into his second season will help the offense, via SanDiegoChargers.com.
"The more you're in the system, the more comfortable you are, and you got a quarterback like Philip Rivers, good things are going to happen," McCoy said. "It gives you an opportunity every weekend to go out there and win on Sundays and some other players stepped up. Vincent (Brown) had a great camp and did a nice job. It's great to have Malcom (Floyd) back out there."
After more than 700 yards receiving in four consecutive seasons, Floyd's 2013 season was cut short after a neck injury.
In 2012, Floyd had career bests in receptions (56), targets (84) and first-down receptions (47).
McCoy acknowledges Floyd's development in coming back after the injury and what his return means to the Chargers offense, via SanDiegoChargers.com.
"He's getting more and more comfortable every day. He's worked extremely hard to get back to where he is," McCoy said. "I know Philip (Rivers) is extremely happy to have him back out there. So are we as an organization so it's great to have him out there."
It was running back Ryan Mathews who made the biggest difference down the stretch for the Chargers, averaging over 26 carries and 118 yards rushing during their final four victories to claim the AFC's final playoff spot.
Former Indianapolis Colts running back Donald Brown comes over to the Chargers after signing as a free agent this past offseason. He should help keep Mathews fresh while providing another solid option in the running game when needed.
Consequently, the biggest addition to the Chargers should come in the form of Dwight Freeney, who played in just four games in 2013 before being placed on season-ending injured reserve with a torn quadriceps muscle.
Through three-and-a-half games before his injury, Freeney had already forced 15 quarterback hurries for the Chargers defense.
After struggling much of 2013 and finishing with a 4-12 record, the Oakland Raiders made a conscious effort to change the quarterback position this offseason.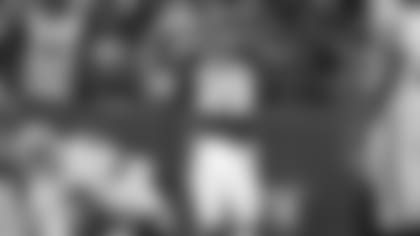 They brought in veteran Matt Schaub from the Houston Texans and drafted former Fresno State quarterback Derek Carr with the No. 36 overall pick in the draft.
Solidifying the quarterback position cannot be understated in matters of importance, and despite struggling last season with the Texans, Schaub's presence should improve the Raiders at the most important position on the field.
After the team's mandatory minicamp, Allen spoke about his rookie quarterback, via OaklandRaiders.com.
"He's taking most of the second-team reps. Like [Greg Olson] said yesterday, we're trying to expedite his progression and I've liked a lot of the things I've seen out of Derek. He still has a long way to go but I like the direction that he's headed."
Not stopping at quarterback, the Raiders made several key free agent signings on both sides of the ball.
The Raiders made a move to build the offensive line by signing veterans Donald Penn, Kevin Boothe and Austin Howard.
After adding veteran receiver and former Green Bay Packer James Jones as well, Raiders coach Dennis Allen discussed the youth he has at the receiver position, via OaklandRaiders.com.
"I think we have a lot of receivers that have a lot of talent, but we are fairly young at that position," Allen said. "So it is a position that you want to see improvement from, and I think these guys are out here working, I think they're going to get better. And I saw a lot of improvement from day one to now. So if they'll continue to do that throughout training camp, we should have a good solid group of receivers."
Allen could be speaking about third-year players Rod Streater, Andre Holmes and Juron Criner, as well as fourth-year player Denarius Moore.
Adding to the free agent spending spree, the Raiders brought in former Jacksonville Jaguars running back Maurice Jones-Drew to compete with Darren McFadden for carries in the Raiders backfield.
Defensively, the Raiders will look much different as well after several free agent signings.
Joining the Raiders defensive line will be former New York Giant Justin Tuck along with former Houston Texan Antonio Smith.
In the secondary, former San Francisco 49ers cornerback Carlos Rogers joins along with former Pittsburgh Steeler outside linebacker Lamarr Woodley.
Each of these players join the Raiders having all been to the Pro Bowl at some point in their careers.
Based on their offseason moves and all of the veteran signings, it's fair to say the Raiders wanted to bring in multiple guys to start and contribute right away. The ability to get so many new players on the same page and understanding their new schemes will be a crucial aspect of training camp. As training camps get ready to kick off around the division there's optimism surrounding every team, but building off an impressive 2013 campaign as a whole, the excitement is palpable in the AFC West around Denver, San Diego, Oakland and Kansas City, and for good reason.