Broncos lose to Indianapolis Colts, 27-24, for first loss of season
Cornerback Aqib Talib suspended for game this weekend against the Chiefs
*NOTE: Talib is currently appealing the suspension.*
Outside linebacker DeMarcus Ware likely to also miss game against Chiefs
Chargers drop fifth straight game to the Chicago Bears on Monday Night Football
Philip Rivers calls the loss to the Bears "pretty sickening"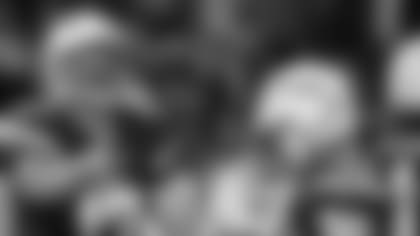 After the Chargers lost their fifth game in a row to the Chicago Bears on Monday night, quarterback Philip Rivers sounded befuddled in his address to the media.
"We just don't have the answers right now," he said. "It's not surrendering and saying we're not good enough. I'm not saying we're surrendering, but we are what we are and right now that's a 2-7 team on a five-game skid."
Similar to the Chiefs last week, the Chargers now enter their week away from football.
"I think the bye week will be good for us just to take a deep breath," he said. "At this point, you play for respect and when I say respect, the respect of the other guys in the locker room. I really think there's nothing more past it than that. That's what you play for."
The Chargers play the Chiefs at home in two weeks at 3:05 p.m.
Wide receiver Malcom Floyd injured his shoulder against the Bears
Raiders lose to Pittsburgh Steelers, 38-35, drop to 4-4
Despite running back Latavius Murray suffering a concussion, he's expected to play this week against the Minnesota Vikings
Oakland among the teams that are already having a better 2015 than 2014.