Arrowhead Stadium was full of excitement on Monday night. Chiefs fans broke the Guinness World Record for the loudest crowd roar, the Chiefs dominated the Patriots, winning 41-14 and the Kansas City Royals were in attendance.
To start the game, "The Golden Knights" parachuted into Arrowhead Stadium to deliver the game ball.
Following the amazing stunt, Chiefs fans, Red Coaters, players and coaches stretched an American flag from endzone to endzone. The flag is 150ft x 300ft and was delivered in 14 pieces. It weighs about 1,100 to 1,200 pounds and needs to be held up by 150 people.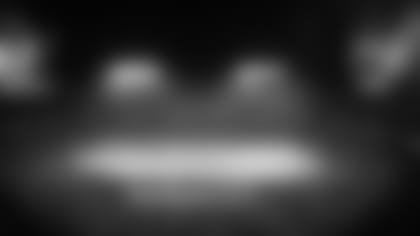 During the second quarter, Chiefs fans reached 142.2 decibels, shattering the previous record held by Seattle of 137.6 decibels. READ MORE.
Later in the game, the Chiefs organization recognized the Star of the Classroom, Stefani McKoy, a fifth grade teacher at Cedar Ridge Intermediate in Branson, MO.
"I am so excited to receive this honor," McKoy said. "One of my students nominated me because she knows I'm a huge Chiefs. She nominated my on my birthday and I received a call the next day and was so thrilled. It's crazy to be here on Monday Night Football and to experience this incredible atmosphere at Arrowhead Stadium."
Plus, some of the Royals players were at Arrowhead Stadium on Monday night to cheer on their neighbors.
"I'm definitely a Chiefs fan and excited to be here tonight," James Shields, Royals pitcher, said. "We've met some of the guys and they're great. They work hard and I hope they go a long way this year."
It was an incredible night at Arrowhead Stadium, which is once again the loudest stadium in the world.