On Sunday, the Chiefs honored and supported those who are battling breast cancer and celebrated those who are survivors. To begin the day, the Chiefs Women's Organization and the women of Zeta Tau Alpha passed out pink ribbons and pink eye black to fans walking into the stadium.
"We are passionate about promoting breast cancer awareness and it's our pleasure to help inform fans about getting screened and performing monthly self-exams," Tavia Hunt said. "Early detection is key to curing and preventing breast cancer, so we are wearing our pink and encouraging fans to learn more about breast cancer."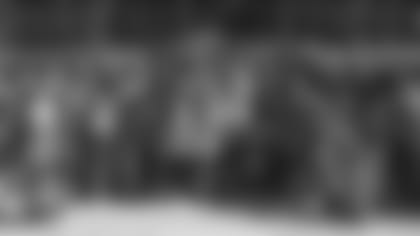 For the first time, the Fellowship of Christian Athletes hosted a non-denominational pregame chapel service for Chiefs fans at the East Pavilion led by Chiefs Chaplain Philip Kelly and guest speaker, Mike DeVito.
As you know, DeVito's season recently ended due to an injury, but while at the FCA service, he spoke about overcoming adversity and relying on God. He shared family stories, football memories and his testimony.
"It was so exciting to have the first chapel service before the game and to have so many Chiefs fans join us to worship," DeVito said. "It really was faith and football coming together, which I think Kansas City does so well."
FCA will host another service next week at 9:30a.m. before the Chiefs take on the Jets.
Following the service, Chiefs Chairman and CEO Clark Hunt and team President Mark Donovan visited the parking lots to meet fans and enjoy the United Way's tailgate.
Moving inside the stadium, the pregame festivities included 60 breast cancer survivors holding the Arrowhead Flag across the field, while Gloriana sang the national anthem.
Following the national anthem, Chiefs Ambassador Deron Cherry led fans in the drum ceremony.
During the third quarter, the Chiefs recognized this week's Star of the Classroom - Leslie Reardon, Principal at Hannah Cole Primary School in Boonville, MO.
"We've been Season Ticket Members for over ten years and Chiefs fans forever, so being here and getting a chance to be down on the field was awesome," Reardon said. "I'm so honored to be a part of this and it's so much fun to be recognized and receive this honor."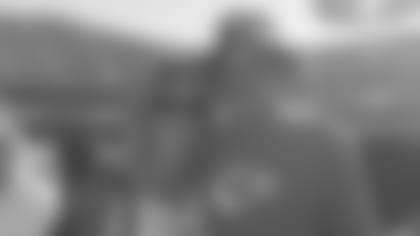 After the game, Governor Nixon presented Coach Reid and Clark Hunt with the Governor's Cup.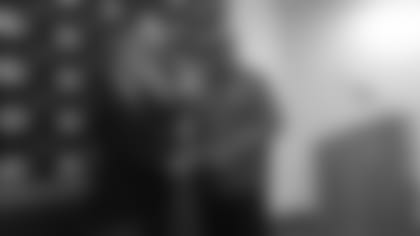 Thanks Chiefs fans for joining us at Arrowhead Stadium on Sunday! The Chiefs will take on the Jets next Sunday at noon and we will be celebrating the Chiefs alumni and the history of this organization.