The first six weeks of football have come and gone in the 2015 NFL season and the Kansas City Chiefs have one victory thus far. That came in Week 1 against the Houston Texans, and since then, the team has lost five straight games in a row.
To add to that predicament, there's no more Jamaal Charles—his season has been lost to an ACL injury.
The Denver Broncos, despite Peyton Manning's league-worst 72.5 passer rating, are undefeated and in first place in the AFC West. In-game spots that could have seemingly swung in Kansas City's direction have not.
In this moment, as preparation begins for the visiting Pittsburgh Steelers this Sunday at Arrowhead Stadium, it would be easy for the Chiefs to point to excuses.
But you'd be hard pressed to find someone in the building that is making them.
Head coach Andy Reid has stood strong through the early-season disappointment, still maintaining his preseason conviction that he has a good football team in this year's version, one that is capable of playing better starting immediately.
"We're sitting here and we're 1-5. That's real," he acknowledged in his weekly press conference Monday. "As a coach, you're a problem solver and I have to solve the problems and get that done quick here. I still believe in my locker room, I believe in our coaches. We need to get over this hump here and figure out a way to play better football consistently. That's the challenge and that's the way I approach it."
Reid's message and call for better football has carried over to the team, and as his 10-year veteran in wide receiver Jason Avant explained, the older players have made a point of it to drive his message home.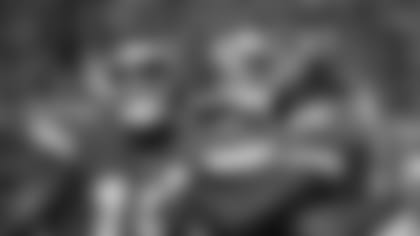 "What the older guys understand is you mimic what the coach says," Avant said. "You're always trying to give support for the coach, but also you know if you work in the same direction, it will work out."
Avant continued, explaining the Chiefs have reached a point of needing to play in the mindset of "playoff football."
"You can't look at what your record is," he said. "That's the great thing about playing in the National Football League—everyone has talent and the teams that are winning are not because of talent. The teams that are winning are because they play together as a team and we're trying to find a stride where we're playing together as a team."
Avant has typically played in a limited role for the Chiefs this season but could see more time this weekend as fellow wideout Jeremy Maclin undergoes league concussion protocol.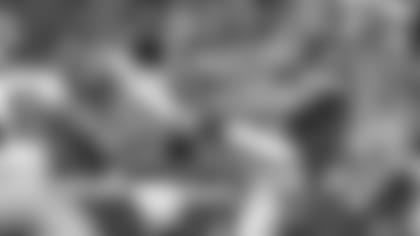 Punter Dustin Colquitt, who is in the midst of his 11th season in Kansas City, is known on the team as a player who keeps things jovial, and in times like this, he says he always will try to keep teammates loose in the locker room.
Once it's game time, that example extends to the field.
"In between the lines, it's obviously different," he said. "I try to do it just with my play, try to put our defense in a great situation, give them a big field to work with. Our thing is, we just have to keep working and things are going to start going our way."
Guided by veteran words in the locker room and by the manner in which they conduct themselves on the football field, responding will be critical as the Chiefs find themselves in an unfavorable position while needing to rely on some inexperienced players in important roles.
Charcandrick West, at the age of 24 and having spent 2014 on the practice squad, started at running back for the Chiefs against the Vikings last Sunday and likely will again this Sunday against the Steelers.
Of his performance on Sunday, Reid said that West did "some nice things," specifically commending his blitz pickups, good rushing attempts and his aggressiveness.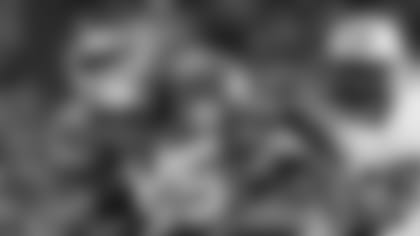 Whether it's by the on-the-field professionalism of Colquitt or the off-the-field guidance from a veteran like Avant, West has grasped an underlying theme that seems to have bolstered his confidence in his new position.
"We're family," he said when asked about the impact of some of the veterans. "You turn to family when facing adversity. We're just going to have to stick together."
The Chiefs family hasn't given up on 2015; neither has Reid, who realizes the time for action is now.
"I still believe it, we've got to do it though. It's one thing to say it, it's another thing to do it. And so, until we do that, it's all words and that doesn't mean anything."
---
The Chiefs return to practice on Wednesday in preparation of the Pittsburgh Steelers.