It didn't take defensive lineman Bennie Logan too long to learn what the Kansas City fan base is all about. 
"People really rally behind the sports here," Logan said during a press conference after the Chiefs' second mandatory minicamp practice Wednesday afternoon. "The Chiefs, the Royals, no matter who it is, every time I go out in the town, all I see is Kansas City Chiefs and Royals. I think that's a good thing for any organization to see the support from the city behind them, so that was a great thing for me to see."
Logan joined the Chiefs this past offseason after leaving one of the league's other very passionate fan bases—that of the Philadelphia Eagles.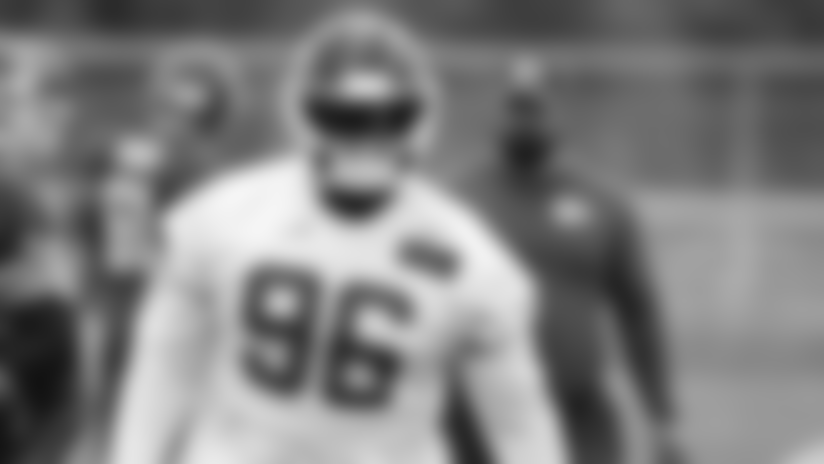 The Eagles originally selected Logan in the third round of the 2013 NFL Draft, shortly after current Chiefs head coach Andy Reid departed for Kansas City.
Logan opted to sign with the Chiefs after consulting with college buddy Spencer Ware.
"I talked to Spencer during free agency, and he was telling me [about] the chemistry they have here, how tight they are, the family and just the scheme and everything," Logan said.
Logan's scheme in Philadelphia had shifted to 4-3 in 2016 with the hiring of Doug Pederson and defensive coordinator Jim Schwartz. The change in scheme translated to a dip in tackles and stops (Pro Football Focus).
Kansas City and Chiefs defensive coordinator Bob Sutton offered a switch back to a 3-4 defense and the nose tackle position, where Logan shined during his first three seasons in the league.
"I just felt like it was time for me to have a change of scenery," Logan added. "I just wanted to go out and do something different. I enjoyed my time there but I just felt like it was time for me to branch off and try to establish myself somewhere else."
Logan's favorite part of the Chiefs so far has been the culpability he finds in the defensive line room.
"Everybody is holding each other accountable—no matter who you are on this team, everybody holds each other accountable," he said. "Guys still held each other accountable during OTAs and things like that. That's something that I like and enjoy—no matter how big your name is, everybody has to understand what you have to do.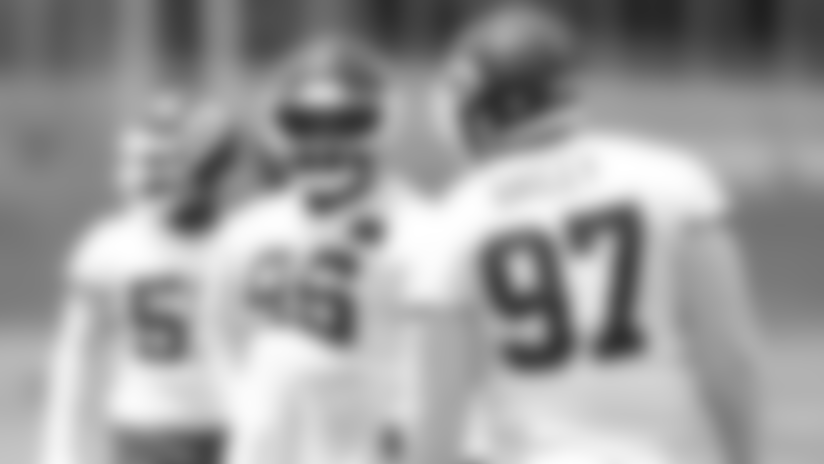 Six-year Chiefs veteran Allen Bailey is setting that tone while providing Logan with tips as he becomes more familiar with the defensive scheme.
"My thing is to learn things from every guy, so Bailey is a guy that constantly I'm talking with, trying to learn things about, just learning the system, learning about the organization and everything," Logan said.
First, the fans. Now, the scheme.
Soon enough, wearing the red and gold at Arrowhead Stadium.