The Kansas City Chiefs fell to the Chicago Bears by a score of 27-20 Saturday afternoon at Soldier Field in the third preseason game of the year, which is commonly referred to as the "dress rehearsal" for the regular season.
The starters on both sides of the ball for the Chiefs played into the third quarter, and there's plenty to take away from the game.
Here are 10 observations from Chiefs-Bears on Saturday:
1. Patrick Mahomes had a solid day
During the production meeting on Friday night, which consists of the television crew that's set to broadcast the game, Mahomes said his one goal for the first-team offense was to start fast. That's the one thing he really wanted to take away from Saturday's game.
Mahomes knows how important that'll be once they get into the regular season, and considering this was going to be their last bit of extended action before they face the Los Angeles Chargers in Week 1, it was a focus for them.
It's something he feels they didn't do in the first two games this preseason, and based on that goal, they were successful against the Bears.
Mahomes led the Chiefs' offense on an opening drive that went six plays for 74 yards and culminated with a 19-yard touchdown pass to Kareem Hunt on a third-and-6 play in which Mahomes correctly read the blitz and tossed it out in the flat to Hunt.
"Within our offense, there's a lot of adjustments, and it was just one of our hot routes that if they brought a certain guy, he would have to get his eyes around fast," Mahomes explained after the game of that play. "He did, I got it on him and he got out in some open space."
The drive lasted just over four minutes and came in response to the Bears marching down the field and scoring a touchdown to begin the game.
Mahomes finished the game 18 of 24 for 196 yards and a touchdown, which was good enough for a quarterback rating of 112.5.
2. A piece of good news—nobody was injured
While there are plenty of things the Chiefs can improve on both sides of the ball following Saturday's loss, the silver lining is that nobody was injured.
Chiefs' coach Andy Reid said they "came out clean" after the game.
3. Tyreek Hill was Mahomes' favorite target
Everyone knows about the speed of Tyreek Hill but based on what we've seen throughout training camp and the preseason, it seems that people will soon find out about his improved route-running.
It's an area of his game that he spent much of his offseason improving, which is scary for a guy that has unnatural speed as well as short-area quickness, and now that he's bought into the nuances and finer details of playing the receiver position at a high level, the sky is the limit for him.
Hill finished Saturday's game with a game-high eight catches for 88 yards.
"I feel good, but there's obviously room to improve – timing, route-running, route discipline and things like that," Hill added after the game. "It was good, but I feel like I can be a whole lot better. The whole room – we have a lot of things to get better at so we can take this offense to the next level."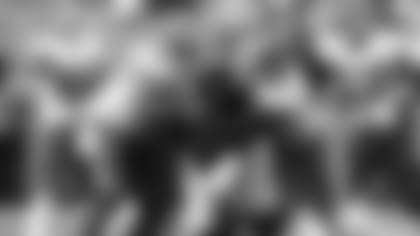 4. Chiefs' first-team defense had a couple of key starters make their seasons debuts
Both of the Chiefs' starting inside linebackers—Anthony Hitchens and Reggie Ragland—made their preseason debuts on Saturday afternoon.
These are two players who have been tabbed as the guys who will "set the tone" for the defense this season, and it was good to see them getting some work together in a game situation.
Hitchens finished with a game-high seven tackles, while Ragland was next in line with six.
Reid added that both players improved as the game went on, but stressed that communication needs to be better and that's what these preseason games are for, particularly with guys who are just now working their way back into the mix.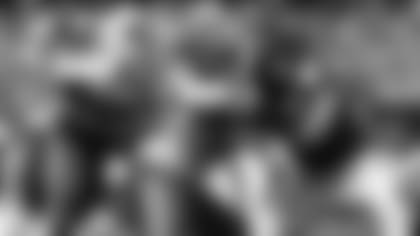 5. Reid said the defense, which is still playing "pretty vanilla," has "some work to do"
The Bears' offense, which was without most of its starters, scored touchdowns on their first three offensive possessions.
That led to Reid being asked several questions about that side of the ball in the postgame press conference.
"We've got some work to do," Reid noted after the game. "So much of defense is communication and passing things off. We're very vanilla right now. So, by plan, that's what we are."
The Bears had 228 yards of total offense through their first three possessions with former Chiefs' quarterback Chase Daniel under center. He finished 15 of 18 for 198 yards and two touchdowns.
While Reid said the most important thing was that they got a lot of reps under their belt, particularly for both Ragland and Hitchens as they work their way back into the mix, he also said there's room for improvement for the entire defense, specifically mentioning the defensive backs needing to "tighten up" and "be better than they were today."
On a positive note, the Chiefs defense had another big fourth-down stop inside the red zone, which makes it now four times this preseason that the defense has come up big on fourth down.
6. Second-year receiver Marcus Kemp flashed on a big play
After playing all four phases of special teams with the Chiefs' first-team group on Saturday, Kemp—the second-year player out of Hawaii who stands at an impressive 6-feet-4 and 210 pounds, made a splash play on offense as well.
Late in the fourth quarter, Kemp took a deep crosser on a nice touch pass over a defender from rookie quarterback Chase Litton, and then Kemp turned it up the field and made a couple of nice moves before he found the end zone for a 55-yard touchdown.
"[Litton] made a great throw over the top of the defender underneath, then after that, it was clear space," Kemp explained. "I had a couple good blocks on the outside, so I appreciate them, and from then, it's just football."
"Your eyes get really big when you see the end zone and there's nobody in front of you, so it's a great feeling," he added. "That's what, as an offensive football player, we live for."
It was a nice display of athleticism in the open field for a player who was a standout at training camp with his ability to use his long and physical frame to go up and across the middle to make plays. 
It was Kemp's only catch of the day.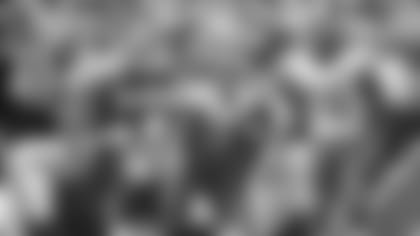 7. De'Anthony Thomas and Spencer Ware also made their preseason debuts
While most of the attention went to the debuts of Ragland and Hitchens, the Chiefs also got their first action of the preseason from Spencer Ware and De'Anthony Thomas, who suffered a serious leg injury in the Chiefs' regular-season finale last year against the Denver Broncos.
Thomas was impressive on special teams again, taking two punt returns for an average of 16.5 yards per return, and tossing in one kick return that he took back 36 yards.
For a player who has really transformed his game since coming out of Oregon a few years ago, Thomas has become a standout on special teams, and not just in the return game, but as a gunner as well.
And for Ware, it was one year ago to the day that he was lost for the year with a knee injury. That happened in the third preseason game last year on the road against the Seattle Seahawks.
After months of rehab and easing his way through training camp and the early part of the preseason, Ware made his return to the field Saturday afternoon—finishing the day with three carries for three yards, adding two catches for 18 yards as well.
After the game, he said he was a bit "antsy," but that it was good and necessary for his progress to get out there and play through that adrenaline again.
8. The Chiefs were penalized a lot
Reid said after the game that there were just too many penalties once again. They finished with eight penalties for 85 yards, and a few of them came at key times.
One play, in particular, that's going to get a lot of publicity this week was a 15-yard penalty on edge rusher Tanoh Kpassagnon, who got called for "roughing the passer" late in the second quarter on a big hit on Bears' quarterback Chase Daniel.
It wasn't a helmet-to-helmet call, but it will be one to pay attention to as the week goes on to what Kpassagnon could have done to avoid the penalty. 
Reid said after the game that it's one of those calls that everyone is feeling out right now.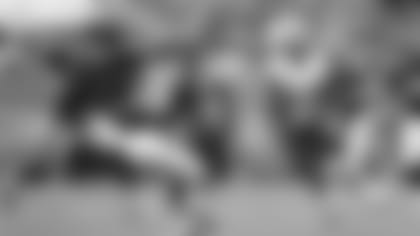 9. Sammy Watkins snagged his first reception of the preseason
On the Chiefs' second play of the game, Mahomes hit receiver Sammy Watkins on a little slant that was good for 15 yards, and while it's far from the most exciting connection we've seen from those two this offseason, it was the first time they connected in a game situation.
"I feel like with all the receivers, tight ends and running backs, that we're still building those relationships and that chemistry," Mahomes said after the game. "We get these reps every single day, and I feel like we've gotten better and better every single day with [Watkins] as we keep going forward and we keep practicing and keep working in order to be ready for the regular season."
Watkins finished with that one reception on his four targets.
10. Justin Hamilton continues to stick out
Second-year defensive lineman Justin Hamilton has very quietly had himself a fantastic training camp and preseason.
For a guy who has bounced around a few different practice squads over the last year, Hamilton's play in the trenches stood out again Saturday afternoon. He finished the game with three tackles but had several more plays than that where he made an impact.
Photos from the Chiefs at Bears preseason Week 3 game at Soldier Field.