The Kansas City Chiefs (9-2) fell to the Los Angeles Rams (10-1) on Monday night at the historic LA Coliseum by a score of 54-51 in the highest-scoring game in not only Chiefs' franchise history, but also in the history of Monday Night Football.
Here are 12 observations from the game: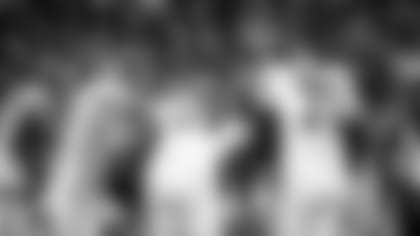 1. It was the back-and-forth offensive showdown it was built-up to be
People wanted to see some fireworks on Monday night, and what they got was a four-hour Fourth-of-July finale that rivaled anything anyone has seen in recent memory.
Both the Chiefs and Rams' offenses did what they were expected to do coming into the game—racking up yards and points as if they were easy to come by, but the defenses also stepped up and make what would have been game-changing and game-defining plays in most other contests.
This was a back-and-forth battle that saw four lead changes in the final 10 minutes of the game, and the two teams combined for 1,001 yards of total offense with 105 total points. 
It was the first time in NFL history that both teams in a game scored more than 50 points.
2. Patrick Mahomes and Tyreek Hill had performances to remember
For the second time this season, the Chiefs went on the road against one of the NFL's best teams and lost by just three points (with the other being the New England Patriots' game), and in each of those games, Patrick Mahomes and Tyreek Hill both put up huge numbers. 
On Monday, Mahomes finished the game by completing 33 of 46 for a career-high 486 yards with six touchdowns and three interceptions. 
On multiple occasions, Mahomes led the Chiefs offense to touchdown drives after their backs were put against the wall from either a big Rams' offensive scoring drive, or after the couple of defensive touchdowns that the Rams got from an interception and a fumble. 
"They'll fight you," Chiefs' coach Andy Reid said after the game of his team. "We'll learn from this. We'll get better from this. It's hard to swallow right now, but we'll be better when it's all said and done."
Hill finished with 10 catches for a career-high 215 yards and two touchdowns, which included one huge 73-yard strike early in the fourth quarter with the Chiefs trailing by 10 points and really needing a big play.
Hill, who went over 1,000 yards receiving on the season in this game for a second-straight year, now has 11 receiving touchdowns on the season, which is a career-high, and his 15 career touchdowns of 50-plus yards are tied for the second-most (Randy Moss) for any player under the age of 25.
3. Chris Conley has the best game of his career
With Sammy Watkins dealing with a foot issue and playing just five snaps on the Chiefs' first offensive drive and then not seeing any action for the rest of the game, the time for Chris Conley to step up and make plays was there for the taking, and he took advantage. 
Conley finished the day with a season-high seven receptions for a career-high 74 yards and two touchdowns.
Conley's touchdowns of 8 and 10 yards, respectively, also marked the first multi-touchdown game of his four-year career.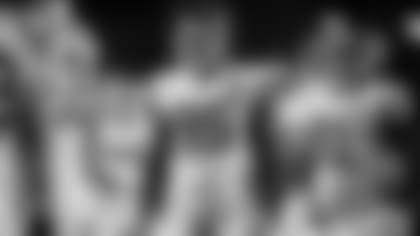 4. Several Chiefs' defensive players had standout days
Chris Jones finished with two sacks on the day, which makes it seven-consecutive games now in which Jones has finished with a sack. He's now just one game with a sack shy of tying Justin Houston (8) for the franchise record in that area. 
Allen Bailey finished the game with a sack and two fumble recoveries—one of which resulted in a touchdown. Bailey now has six sacks on the season, which is a new career-high for him.
And Justin Houston, who made one of the biggest plays of the game as he was able to get to Goff and force the fumble that Bailey recovered and ran for a touchdown early in the fourth quarter, finished with four tackles with a sack and a forced fumble.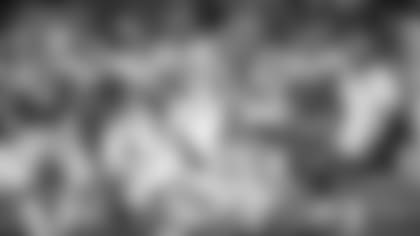 5. The Rams got out to a fast start
The Rams scored touchdowns on each of their first two offensive drives.
Rams' quarterback Jared Goff, who finished the game 31 of 49 for 413 yards with four touchdowns, hit receiver Robert Woods for a 7-yard touchdown on their first offensive drive, which took six plays to go 75 yards in exactly three minutes.
And then on the Rams' second offensive drive, Goff hit rookie receiver Josh Reynolds on a four-yard touchdown to cap off a 10-play, 83-yard drive that took a little more than four minutes.
Just like that, they had a 13-0 lead and the crowd was into the game.
It's worth noting that the Rams were using a lot of quick tempo on their first two drives, racing to the line of scrimmage quickly snapping the ball, and mixing in some no-huddle in there as well. It's something they mixed in throughout the game, but it stood out early.
The quick start by the Rams provided an opportunity for the Chiefs to see how their relatively young team would respond in this kind of an environment with their backs quickly against the wall.
They would respond multiple times.
6. The Chiefs' offense responded in a big situation
After the Rams took a quick 13-0 lead, the Chiefs' offense responded in a big way at a time in which it was really needed.
The Chiefs went 75 yards on four plays for a touchdown drive that was capped-off with Mahomes' 25-yard floater to Hill, who had a step on the man in coverage and Mahomes threw it up and gave him a chance to make a play.
It was a big response as the Rams had all the momentum, and it was a sign of things to come with the Chiefs' offense responding after adversity after adversity.
7. Mitch Schwartz hit an impressive milestone
Early in the second quarter, Chiefs' right tackle Mitch Schwartz hit 7,000-consecutive-snaps played for his career, which is currently the longest active streak in the NFL.
Schwartz has yet to miss a snap in his seven-year career.
8. Allen Bailey beasted for his strip-sack, fumble recovery
Midway through the second quarter, Chiefs' veteran defensive lineman Allen Bailey came up huge on a key third down with the Chiefs trailing 16-10.
Bailey chased down Goff from behind and was able to force the fumble and then recover the ball to give the Chiefs offense a short field with a chance to take the lead, and that's exactly what they did.
On the Chiefs' first offensive play following the takeaway, Mahomes hit Hunt on a little screen pass and thanks to a phenomenal block by right guard Andrew Wylie out in front of Hunt, he was able to go 21 yards for the touchdown.
Harrison Butker's extra point gave the Chiefs a 17-16 lead with a little less than seven minutes remaining in the first half.
9. The Chiefs' offense responded, again
The Chiefs' defense had a couple of key stops to give the offense a chance to come back early in this game, but late in the first half, the Rams' defense put points on the board as All-Pro Aaron Donald had a strip-sack fumble that was returned for a touchdown, which gave the Rams a 23-17 lead. 
But the Chiefs' offense would respond, again.
It took just 1:37 off the clock for the Chiefs' offense to go 69 yards on six plays, which saw Mahomes complete 5 of 6 passes for 63 yards—finding Chris Conley for an eight-yard touchdown to finish off the drive on a huge third down.
Conley made a fantastic catch on a pass that had some heat on it from a short distance as Mahomes was running to his left.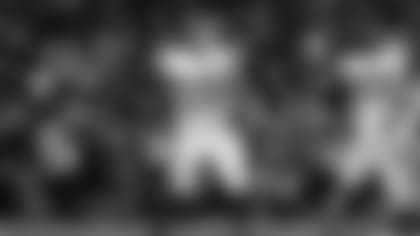 10. Rams got a second defensive touchdown late in third quarter
After the Chiefs' defense held the Rams to a field goal late in the third quarter, which broke the 30-30 tie, Mahomes' first-down pass was intercepted by Rams' linebacker Samson Ebukam and returned 25 yards for the touchdown.
It was the second Rams' defensive touchdown of the day after the Donald strip-sack fumble that was returned for a score in the first half, which was also by Ebukam.
As if anyone didn't already know, but Donald's performance on Monday night shows exactly why people call him the most dominant defensive player in the NFL. He was everywhere for the Rams' defense, which scored two touchdowns on the day and helped them score 21 total points off turnovers in the game, which proved to be the difference.
11. Travis Kelce puts together another big-time performance
Kelce finished Monday's game with 10 receptions for 127 yards and two touchdowns, while snagging a handful of key receptions late in the game when his team really needed him to make a play.
Combined with Hill's big day, the Chiefs had multiple 100-yard receivers in a game for the third time this season.
Photos from the Chiefs Week 11 matchup against the Rams on Monday Night Football