Minicamp may be in the books for the Kansas City Chiefs, but the conversation surrounding the upcoming season is just getting started.
Chiefs Reporter BJ Kissel and six-year NFL veteran Nick Leckey broke down camp standouts, a veteran receiver who has been turning heads and plenty more this week in the fourth episode of the "In the Trenches" podcast, which dropped on Wednesday.
The duo also discussed the state of the interior offensive line now that offensive guard Laurent Duvernay-Tardif is healthy. The veteran guard suffered a season-ending leg injury early in the 2018 campaign before center Austin Reiter and fellow guard Andrew Wylie emerged as viable starters along the line, meaning that this offseason marks the first time all three players have worked with one another.
Leckey – a former lineman himself – offered his thoughts on the importance of building that relationship during camp.
"You want to be able to establish the pocket and what people don't realize is even if you're doing a slide-protection, one of your guards is the high point of that maintaining the depth of the pocket where the quarterback can step up and throw," Leckey said. "That's crucial, because if the quarterback can't step up and throw, the offensive tackle can't run the defensive end past the quarterback and, ultimately, you can't make a play. The interior line is crucial."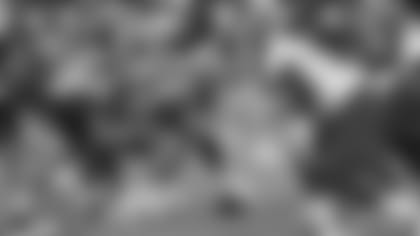 "In the Trenches" is the flagship show of the newly-created Chiefs Official Podcast Network, which launched last month and will feature several more shows in the future. In fact, another show featuring Voice of the Chiefs Mitch Holthus and Ambassador Shawn Barber just launched this week. The podcast, titled "Defending the Kingdom," can be found here.
Both podcasts are just another example of the Chiefs' commitment to providing fans with the best content in the NFL.