The Kansas City Chiefs announced on Thursday that Brad Childress has joined the team's coaching staff to serve as its spread game analyst/special projects, reuniting him with Chiefs head coach Andy Reid.
Childress worked for coach Reid in Philadelphia (1999-2005), where he tutored the Eagles QBs for the first three years (1999-2001), before taking over as the team's offensive coordinator (2005-2008).
Last season, Childress served as the offensive coordinator for the Cleveland Browns, which later followed his time as the head coach of the Minnesota Vikings (2006-2010).
He coached the Vikings to consecutive division titles (2008-2009), for the first time in 28 years (1977-78).
Childress led the team on a memorable ride during 2009, when the team finished 12-4 and advanced to the NFC Championship Game. The 12 victories matched the second-best win total in franchise history and included a club-high 10 Pro Bowlers.                                              
During the same season, the team's passing offense, led by quarterback Brett Favre, finished the season ranked eighth, with Favre setting career-highs in passer rating (107.2) and completion percentage (68.4%), while throwing 33 TDs.[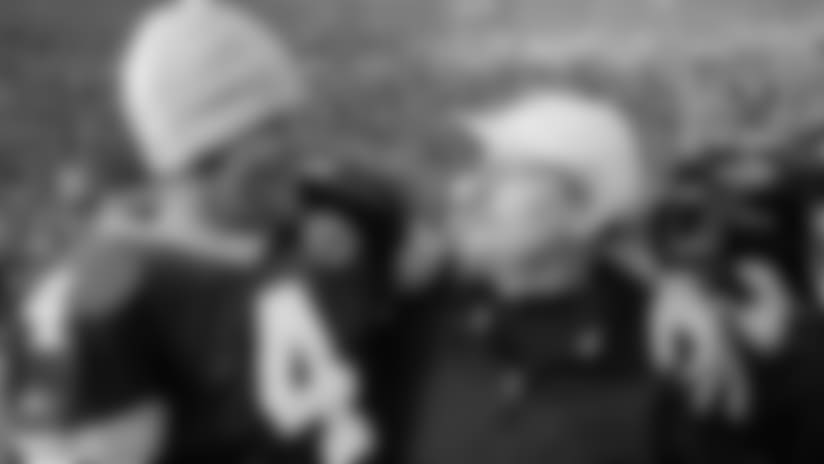 ](http://www.kcchiefs.com/media-center/photo-gallery/Brad-Childress/4631f68a-2676-4970-89ed-d2dd3d1868dc)                                                  Childress Through The Years
Under Childress' tutelage, Vikings running back Adrian Peterson led the NFC and ranked second in the league with 1,341 rushing yards as a rookie. Peterson also led the NFL in rushing in 2008, with a franchise-best 1,760 yards and paced the NFL in 2009 with 18 rushing TDs.
Advancing to NFC Championship games with high-profile QBs is nothing new to Childress, who seemingly made a living of doing so in Philadelphia, with QB Donovan McNabb.                                                                                                    
During his tenure with the Eagles, who posted a 70-42 record (.625), Childress captured four-straight NFC East Division titles (2001-04) and played a vital role while the team advanced to the postseason, five-consecutive seasons (2000-04).
Philadelphia also represented the NFC in Super Bowl XXXIX after the 2004 season. During that season, Childress helped McNabb set franchise records in passer rating (104.7) and completion percentage (64.0%), while becoming the first quarterback in NFL history with more than 30 TDs (31) and fewer than 10 INTs (8) in a single season.
As offensive coordinator, Childress led a group that ranked in the top 10 in total offense twice, totaled more than 5,000 yards each season and averaged 333.8 yards per game. In addition, the offensive unit was highlighted by seven starters who earned a combined 14 Pro Bowl berths from 2000-05.
The addition of Childress to coach Reid's staff is another welcomed sight for a lot of people, including new Chiefs QB Alex Smith and the offensive unit.