KANSAS CITY, Mo. –The Kansas City Chiefs announced on Thursday that Head Coach Andy Reid has promoted Brad Childress and Matt Nagy to serve as Co-Offensive Coordinators. Childress served as the Chiefs spread game analyst/special projects coach from 2013 to 2015, while Nagy was the club's quarterbacks coach in that same timeframe. Childress and Nagy take over for Doug Pederson, who was named Head Coach of the Philadelphia Eagles on Jan. 18.
"We went through our process of finding an offensive coordinator and determined having coach Childress and coach Nagy serve as co-coordinators would benefit our football team the most," Reid said. "They both have a great feel for our system. Brad lends a tremendous amount of experience and knowledge to our offense. Matt has done a nice job tutoring the quarterbacks the last three years and will continue to work with the QBs, but will also take the next step in his professional growth and coordinate the offense with Brad. His feel for the game and well thought out ideas each week have impressed me. As we move forward, I'm excited to see how we work to take the Chiefs offense to an even higher level."
Childressjoined the Chiefs after spending the 2012 season as the Cleveland Browns offensive coordinator. He spent five years as the Minnesota Vikings head coach (2006-10), where he guided Minnesota to consecutive division titles (2008-09) for the first time in 28 years (1977-78). In 2009, the team posted a 12-4 record, matching the second-best win total in franchise history, while leading the NFL with a club-high 10 Pro Bowlers.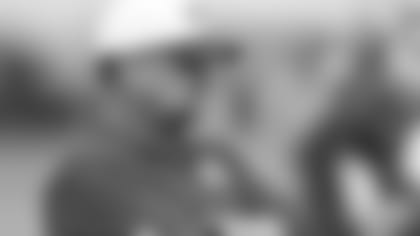 Prior to joining the Vikings, Childress spent seven seasons (1999-2005) with the Philadelphia Eagles, where he worked under Reid, coaching the quarterbacks for the first three years (1999-01) and spent the final four as offensive coordinator (2002-05). Childress began his coaching career at the University of Illinois, spending the 1978 season as a graduate assistant before coaching both the running backs and wide receivers for six seasons (1979-84). In 1985, he entered the NFL coaching ranks as he spent one season as the quarterbacks coach with the Indianapolis Colts. Over the next 13 years, he made coaching stops at Northern Arizona University (1986-89), the University of Utah (1990) and the University of Wisconsin (1991-98). As the quarterbacks coach/offensive coordinator at Wisconsin, the Badgers appeared in five bowl games, which included Rose Bowl victories in 1993 and 1998.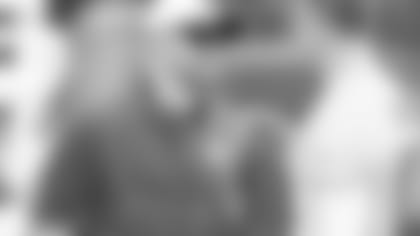 Nagy was hired as Kansas City's quarterbacks coach in 2013 after serving the previous two seasons as the Philadelphia Eagles offensive quality control coach. Before being promoted to Philadelphia's offensive quality control coach in 2011, Nagy served as a coaching assistant during the 2010 season after spending the 2008 and 2009 training camps as a coaching intern for the Eagles. A former quarterback for the Arena Football League, Nagy played six seasons for the New York Dragons (2002), Carolina Cobras (2004), Georgia Force (2005-06) and Columbus Destroyers (2007-08). During his AFL career, Nagy completed 65.5 percent of his passes for 18,866 yards, 374 touchdowns and a quarterback rating of 115.1. He played collegiately at Delaware, setting more than 20 career passing records at the time, still holding career marks for passing yards (8,214) and touchdowns (58). He ranks second for most career attempts (895) and most career completions (502) behind former Delaware quarterback and current Baltimore Ravens QB Joe Flacco. Nagy earned All-America honors as a senior for the Blue Hens.