The Louisville Cardinals and Michigan Wolverines are playing for a national championship tonight, with two Kansas City Chiefs WRs, Josh Bellamy (Louisville) and Junior Hemingway (Michigan), each pulling for his former school.
Hours before tonight's tipoff, I ventured downstairs in search of analysis about Saturday night's wins and Monday-night predictions.
"I like the way our team came together; they really played as a team," Chiefs WR Josh Bellamy said of Louisville's 72-68 victory over Wichita State.
"They came out slow in the first half, but in the second half, I feel like they really put it all together and really made a comeback and it was a great victory."
When asked about tonight's finale, the former Louisville WR answered quickly.
"I see Louisville winning; gotta go for the home team," Bellamy predicted.
"But, I feel like it's going to be a good game because of those guys over there, (Michigan guards) Trey Burke and Tim Hardaway Jr. and those guys, they really have something special, but I don't see them beating my boys. I don't see it."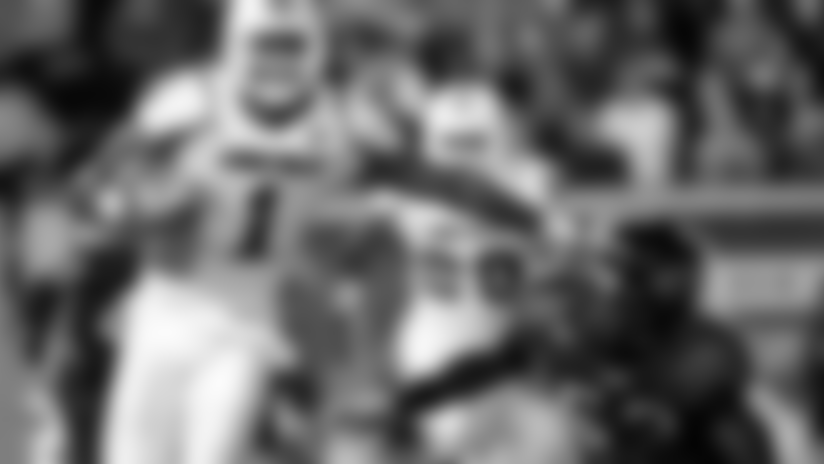 Former Michigan Wolverines WR Junior Hemingway offered his analysis on his school's 61-56 victory over Syracuse.
"It was a good game," Hemingway said.
"Both teams played a real good game and the way that we shared the ball and how we got it to the high post for the zone and dished it out to the outside for the (three-pointers) and stuff and then we had guys come off the bench, contributing too; it was just a good game all around."
As for tonight's contest?
"Michigan's gonna take it; I got faith in my boys," said Hemingway.
"I know they're gonna take it tonight. It's going to be a good game though, because we're playing with a chip on our shoulder.
We haven't been in it (title game) in a long time and for us to win it, it would be a good thing and then Louisville is playing with a chip on their shoulder with (Kevin) Ware going down with his injury, so, it's going to be a lot of emotion out there on the court and it's going to be a good game."
I can guarantee one thing; whoever wins tonight, the victorious wide receiver won't be letting his teammate hear the end of it, for quite some time.