The Kansas City Chiefs' schedule for this upcoming season dropped on Wednesday night, finally providing fans with a week-by-week look at who the Chiefs will take on in 2021 as Kansas City eyes a third consecutive trip to the Super Bowl.
For information on how to purchase tickets, which will become available for purchase on May 13, click here.
Here's everything you need to know about the Chiefs' schedule this season, from the home-opener to all five of Kansas City's primetime matchups.
1. For starters, here's a quick look at the Chiefs' schedule in 2021.
Home games are listed in bold. For more information on the week-by-week schedule, such as television networks, click here.
Week 1 (9/12) – Cleveland Browns – 3:25 p.m. CT
Week 2 (9/19) – at Baltimore Ravens – 7:20 p.m. CT (Sunday Night Football)
Week 3 (9/26) – Los Angeles Chargers – 12:00 p.m. CT
Week 4 (10/3) – at Philadelphia Eagles – 12:00 p.m. CT
Week 5 (10/10) – Buffalo Bills – 7:20 p.m. CT (Sunday Night Football)
Week 6 (10/17) – at Washington Football Team – 12:00 p.m. CT
Week 7 (10/24) – at Tennessee Titans – 12:00 p.m. CT
Week 8 (11/1) – New York Giants – 7:15 p.m. CT (Monday Night Football)
Week 9 (11/7) – Green Bay Packers – 3:25 p.m. CT
Week 10 (11/14) – at Las Vegas Raiders – 7:20 p.m. CT (Sunday Night Football)
Week 11 (11/21) – Dallas Cowboys – 3:25 p.m. CT
Week 13 (12/5) – Denver Broncos – 12:00 p.m. CT
Week 14 (12/12) – Las Vegas Raiders – 12:00 p.m. CT
Week 15 (12/16) – at Los Angeles Chargers – 7:20 p.m. CT (Thursday Night Football)
Week 16 (12/26) – Pittsburgh Steelers – 3:25 p.m. CT
Week 17 (1/2) – at Cincinnati Bengals – 12:00 p.m. CT
Week 18 (1/9) – at Denver Broncos – 3:25 p.m. CT
2. Kansas City will open the season at home in a rematch of last year's epic postseason victory over Cleveland.
The Chiefs ended the Browns' season back in the Divisional Round of the 2020-21 playoffs, as quarterback Chad Henne came on in relief of the injured Patrick Mahomes and converted a crucial fourth down at midfield to seal the victory. It was an absolute thriller in every sense of the word, and now all these months later, the two squads are set to face off once again to open up the 2021 campaign.
It will mark the second-straight year that the Chiefs' season-opener will feature a rematch of the previous campaign's Divisional Round. Kansas City opened the 2020 season against Houston, who the Chiefs rallied back from a 24-point deficit to defeat in the playoffs in 2019.
The Chiefs won the rematch with Houston to kick off 2020 in the win column, and they'll look to do the same against Cleveland.
3. Buffalo will travel to Kansas City in Week 5 for a rematch of last season's AFC Championship Game.
Speaking of last year's postseason, Week 5 will feature a rematch of the 2020-21 AFC Championship Game as the Chiefs welcome the Bills to GEHA Field at Arrowhead Stadium.
Kansas City and Buffalo were the two winningest teams in the AFC last season – combining for a 27-5 record overall – before the Chiefs rallied back from an early deficit to defeat the Bills in the conference title game and punch their ticket to the Super Bowl back in January. It marked the Chiefs' second victory over the Bills last season, with the earlier win taking place on the road in Week 6.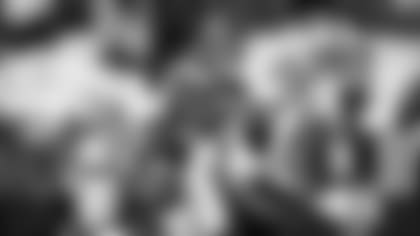 4. The schedule features seven opponents who made the playoffs in 2020.
Kansas City will see plenty of competition next season, as half of the Chiefs' opponents in 2021 made the postseason last year. Kansas City will face Cleveland in Week 1, Baltimore in Week 2, Buffalo in Week 5, Washington in Week 6, Tennessee in Week 7, Green Bay in Week 9 and Pittsburgh in Week 16.
There's substantial parity across the NFL every year, so last year's playoff field can only tell us so much about the 2021 schedule, but it's worth pointing out that after playing six playoff teams from last season though the first nine weeks, Kansas City will face just one such opponent (Pittsburgh) from Week 10 through the end of the regular season.
5. The Chiefs are scheduled to play in five primetime contests.
The Chiefs are one of the most exciting teams in the NFL, and the broadcast rights reflect that.
Kansas City is set to appear in five primetime games this season, with three appearances on Sunday Night Football (Week 2 at Baltimore, Week 5 vs. Buffalo and Week 10 at Las Vegas) and one appearance each on Thursday Night Football (Week 15 at Chargers) and Monday Night Football (Week 8 vs. Giants).
Additionally, the Chiefs have five games at 3:25 p.m. CT, which is the national broadcast window in the afternoon.
This list could grow, too, when flex scheduling kicks in during the latter half of the season.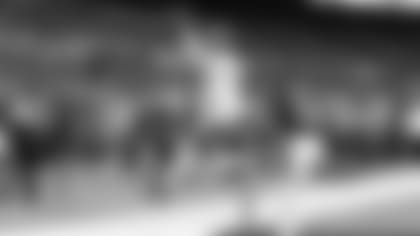 6. The newly added 17th regular season game will take place in Week 9.
The NFL season will grow by an additional regular season game in 2021, and for the Chiefs, it means a matchup with the Green Bay Packers in Week 9. Two of the top teams in all of football, these two squads nearly met in each of the last two Super Bowls, as Green Bay advanced to the NFC Championship Game in both 2019 and 2020.
Kansas City last played the Packers back in 2019, narrowly falling to Green Bay despite an impressive performance by backup quarterback Matt Moore in lieu of Mahomes, who was recovering from an injury at the time.
This marks the first time since 1978 – when the schedule went from 14 games to 16 – that the NFL has elected to expand the regular season slate. The additional matchups are calculated by a formula that sets up an interconference matchup for every team, such as the Chiefs' bout with Green Bay. This creates an imbalance in the number of games a team has at home and on the road, which – beginning with the AFC - will alternate between conferences on an annual basis. 
7. Four of the Chiefs' final six games are against divisional opponents.
The Chiefs will see some familiar teams down the stretch, with four of their final six games set to take place against AFC West foes. Following the bye in Week 12, Kansas City will host Denver and Las Vegas in back-to-back weeks before traveling to Los Angeles to play the Chargers on Thursday Night Football. Kansas City will then travel to Denver three weeks later to wrap up the regular season.
That's a critical stretch for a couple of reasons, particularly if a divisional opponent puts together a strong start to the season and makes a run at the Chiefs' crown, which they've won every year since 2016. If that's the case, Kansas City will have an opportunity to defend their AFC West title on the field late in the year.
Additionally, regardless of the standings, playing so many divisional games late in the season means that Kansas City will take the field for some of the most important matchups of the year during a time in which they've historically played their best football.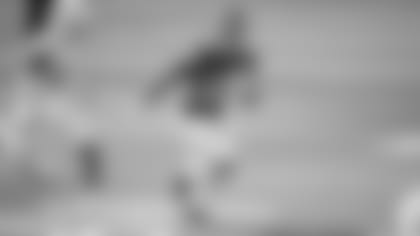 8. Kansas City's bye falls during Week 12.
The placement of the bye week may not sound very exciting, as it represents the absence of football in Chiefs Kingdom for a full weekend, but when it takes place can be a major advantage for teams down the stretch.
For example, a Super Bowl bound team that has a bye in Week 5 would conceivably have to play 16 consecutive weeks before reaching the postseason bye prior to Super Sunday – a difficult stretch, to say the least. A Week 12 bye, however, provides Kansas City with the opportunity to rest up before taking on the home stretch of the campaign.
The results speak for themselves, too. In fact, the Chiefs have had the benefit of a bye in Week 10 or later in each of the last four seasons, and following those collective bye weeks, Kansas City is 18-6 overall. Furthermore, in the last two seasons alone, the Chiefs are 11-1 following the bye, with the only loss coming in Week 17 of last season when many of the starters didn't play.
In short, for a team looking to play deep into the playoffs, a late bye is tremendous news.
9. Patrick Mahomes has an opportunity to play against five new teams in 2021.
Mahomes is off to the greatest start for any quarterback in NFL history by just about every statistical measure, from touchdown passes to team victories. The 25-year-old Mahomes has defeated all but eight teams through just three full seasons as a starter in the NFL, and with several new opponents on the slate for 2021, he'll have an opportunity to narrow that list down even further.
Of those eight teams, the Chiefs will play five of them (Green Bay, Washington, the New York Giants, Dallas and Philadelphia) this season.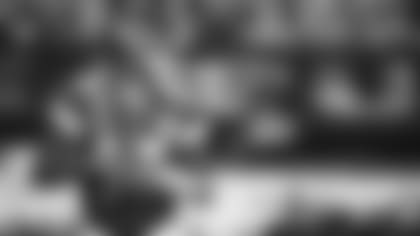 10. Tickets will become available for purchase on Thursday, May 13.
The 2021 campaign will be here before we know it and there's no better time to reserve your spot at GEHA Field at Arrowhead Stadium this fall. In fact, single-game and group tickets for all home games will go on sale Thursday, May 13.
Tickets may be purchased at Chiefs.com by the public beginning at 12:00 p.m. CT on Thursday. Season Ticket Members will have an exclusive online presale beginning Thursday at 11 a.m. CT. The club will notify Season Ticket Members via email with instructions on how to purchase single-game tickets in addition to their season tickets.
In continuation of the team's long-standing policy, the taxpayers of Jackson County, Missouri, will have a presale opportunity to purchase single-game tickets for the 2021 season from 8 to 10 a.m. CT on Thursday. The Jackson County taxpayer presale will take place online only and purchasers must use a credit card with a billing zip code within Jackson County to participate.
Tickets for the 2021 season will be sold under a full capacity and ticket delivery will be mobile only. The ticket office will not be open for any walk-up sales. All single-game and group tickets for Chiefs' home games are subject to availability and dynamic pricing.