The Kansas City Chiefs have whittled their roster down to just 53 players—releasing 30 on Saturday, trading one, and also giving out four injury designations.
Overall, this roster is very similar to the one that went 12-4 a year ago and won the AFC West, considering 43 of the 53 players were on the team last year.
The 10 new additions include five of the six rookie draft picks (Patrick Mahomes, Tanoh Kpassagnon, Kareem Hunt, Jehu Chesson, Ukeme Eligwe), three players that were traded for (Kevin Pierre-Louis, Reggie Ragland, Cam Erving), and two free agents (Bennie Logan, Roy Miller).
With one of the deepest and most-talented rosters in the league, and with the continuous process of bringing in competition—getting to this point still wasn't an easy one.
"We're excited about the roster," Chiefs general manager Brett Veach told the media Saturday afternoon. "We think we have a lot of talent and we think the roster we've been able to compile the past four years is definitely good enough to get to where we need to go.
"When we first got here, we had a bunch of roster spots where we felt like, 'let's just go for the talent, and then we'll work on them because we're young and we're turning this thing over.'
"Now, we've been able to get really good players in here and they know what they're doing, so it's a little bit more difficult (to cut the roster down). Your standards have changed, obviously, the deeper your team is."
As we stand now, here's a breakdown of the Chiefs' roster: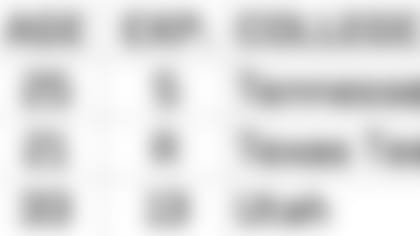 After leading the Chiefs to a 41-20 record as the starting quarterback over the past four seasons, which also includes three playoff appearances, Alex Smith is ready for his fifth season with head coach Andy Reid and company.
It's worth noting that during the four playoff games, despite having just a 1-3 record overall, Smith completed 63 percent of his passes, averaged 247 yards per game with seven touchdowns and just two interceptions in those games.
It's been widely discussed by those both inside and outside of the organization, but Smith had the best offseason and training camp of his time in Kansas City. He's taken it up a notch.
Rookie first-round pick Patrick Mahomes, who had a great preseason, solidified himself as the No. 2 quarterback heading into the season. Fifth-year player Tyler Bray will be the No. 3.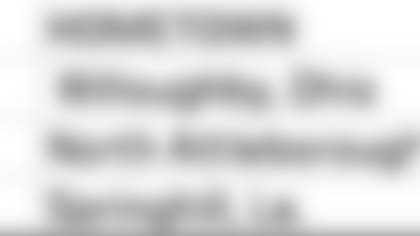 The Chiefs currently have three running backs on the roster with fourth-year player Charcandrick West, rookie Kareem Hunt, and veteran fullback Anthony Sherman.
On Saturday morning, Veach spoke about the fact that there are only two true running backs on the roster right now. He did say that he expects there will be three by Thursday's game against the New England Patriots, and one might be veteran C.J. Spiller, who was released on Saturday.
"I actually had the chance to talk to [Spiller] today and as you know with him being a veteran, he's not subject to waivers," Veach explained. "There's a possibility that [Spiller] may end up on our roster. Again, we've had that conversation. We'll continue to monitor the situation around the league and see what's out there, and what's available.
"There's certainly a likely scenario where [Spiller] is on our team."
Reid has stated before that Hunt will begin the season as the starter.
The Chiefs moved up in the draft last Spring to select Hunt— Toledo's all-time leading rusher who finished with 4,945 yards and 44 touchdowns—in the third round after trading fourth, and seventh round picks.
Hunt, the 5-feet-11, 216-pound playmaker, was the first running back selected by the Chiefs since Knile Davis in 2013.
Hunt carried the ball 18 times for 79 yards this preseason.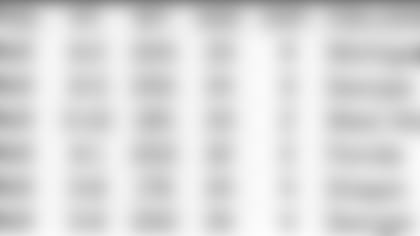 The average age of the Chiefs' receivers is just 23.5 years old, and fourth-year player Albert Wilson is the old man in the room at just 25 years old.
All that youth and ability is headlined by second-year speedster Tyreek Hill, who had 61 receptions for 593 yards and six touchdowns to lead the Chiefs last year.
Hill proved to be one of the NFL's elite young playmakers by displaying electric speed and a game-changing ability every time he touched the ball.
Third-year player Chris Conley, who has assumed much of the leadership role vacated by Jeremy Maclin's after his release last spring, is another player to watch for a breakout season in 2017.
Conley had 44 receptions for 530 yards last year.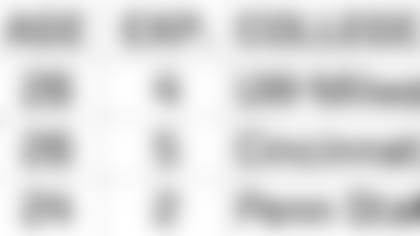 Last year, Travis Kelce was named a first-team All-Pro for the first time in his career. He caught 85 passes for 1,125 yards and four touchdowns.
Regarding receiving yards, Kelce's 2016 campaign actually ranks as the 16th best season for a tight end in NFL history. He was that good, and by this point, everybody knows about him.
But a guy who is in line for a breakout season after a fantastic camp and offseason is fourth-year player Demetrius Harris, who caught just 17 passes for 123 yards and a touchdown last season.
Harris has been a standout all offseason and looks to be the No. 2 tight end heading into the season.
As of now, the Chiefs are returning every offensive lineman who played a snap for them last season, and four of the five starting spots have remained the same guys throughout offseason workouts.
At left guard—whether it's Zach Fulton, who started 12 games last year, Bryan Witzmann, who has spent the majority of the time there this offseason, or Parker Ehinger, who started four but was lost midway through the season with a knee injury and has worked his way back, there's plenty of reason to feel good about this group.
Three of the starters—left tackle Eric Fisher, right guard Laurent Duvernay-Tardif and right tackle Mitch Schwartz—are all on their second contracts. They have proven to play at a high level.
The fourth—Morse—has proven to be one of the league's better (and more athletic) centers.
The Chiefs also recently made a trade with the Cleveland Browns to bring over former first-round pick Cam Erving, who was the No. 19 overall pick in the 2015 NFL Draft out of Florida State. Erving has some versatility and is being looked at as a swing tackle for the Chiefs.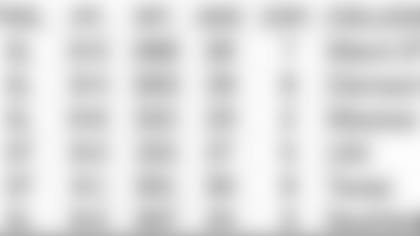 If there's one area of the Chiefs' team that could look different in 2017, it's the defensive line.
The Chiefs brought in veterans Bennie Logan and Roy Miller this offseason, and Allen Bailey returns from a pectoral injury that cost him most of last year.
Combine those three with second-year standout Chris Jones, who ranked No. 1 in the league last year among 3-4 defensive ends in pass-rushing productivity, according to Pro Football Focus, and Rakeem Nunez-Roches, Jarvis Jenkins and versatile rookie Tanoh Kpassagnon, there's reason to feel good about the changes up front.
While most fans point to sacks as the statistic to determine the success of getting after the passer, the goal of these guys along the defensive line is simply to disrupt the play, and no 3-4 defensive end in the NFL last year was more disruptive than Jones, who is just 22 years old.
And at training camp, there may not have been a more disruptive player up front than Bennie Logan, who has been drawing rave reviews from his coaches and teammates since the pads came on at camp.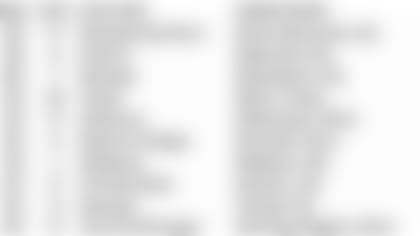 The two biggest storylines for the Chiefs at the linebacker position are the return of the franchise's all-time leading tackler, Derrick Johnson, who had his season cut short a year ago because of a second ruptured Achilles tendon in three years, and the now fully-healthy Justin Houston getting back onto the field.
As a whole, the Chiefs defense allowed just 304 total points last year, which ranked sixth in the league, and that was without Houston for most of the year and Johnson for the last few games.
A healthy-Houston changes everything for what this group could become, and as Veach said earlier this week, it's "night and day" with Houston this year compared to last.
After beginning last season on the practice squad, third-year player Ramik Wilson returns as the team's third-leading tackler—finishing with 76 total tackles last year.
With veteran Tamba Hali beginning the season on the reserve/PUP list, which means he'll miss at least the first six weeks of the season, the Chiefs will once again look to Dee Ford to provide some spark off the edge opposite of Houston.
The Chiefs have some nice depth on the inside with Kevin Pierre-Louis and rookie Ukeme Eligwe standing out during the preseason, and veteran Frank Zombo remains a steady presence.
According to PFF, Zombo was the fourth-best 3-4 outside linebacker in the NFL during the preseason.
It's also important to note the trade for former Buffalo Bills' second-round pick Reggie Ragland, who was the SEC Defensive Player of the Year for Alabama in 2015.
Ragland, who is known as a run-stuffing thumper, missed all of his rookie season last year with a knee injury suffered early in training camp.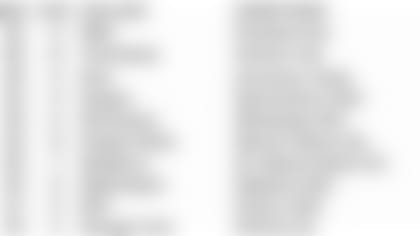 Since 2013, the Chiefs have played 64 regular season games, and over that time, the defense has allowed an opposing team to throw for more than 250 yards in the pass-happy NFL on just 20 occasions, which is fourth-fewest in the league during that stretch.
Overall, the Chiefs have allowed just 232 yards passing per game over that time, which ranks fifth-best in the NFL.
It's an elite group headlined by two All-Pros in safety Eric Berry and cornerback Marcus Peters. Both of those guys could be argued are the best in the league at their respective positions.
Joining Berry at safety is a fantastic pair of veterans in Ron Parker, who led the NFL among safeties last year with eight passes defensed, and Daniel Sorensen, who had a hand in nine of the Chiefs' league-leading 33 takeaways last season.
On the outside, Steven Nelson returns as the other top cornerback, and Phillip Gaines, Terrance Mitchell and Kenneth Acker all return with some experience.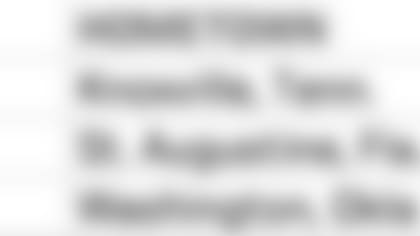 Last Thursday against the Tennessee Titans, fourth-year kicker and former undrafted free agent Cairo Santos played for the first time all preseason because of an injured groin.
With the Chiefs releasing Sam Ficken, who was signed after Santos was injured at training camp, the arrow must be pointing up for Santos.
Against the Titans, Santos drilled a 48-yard field goal, but he did miss an extra point. It's also worth noting that he did not handle kickoff duties in that game.
Colquitt, who was selected by the Chiefs in the third round (No. 99 overall) of the 2005 NFL Draft out of Tennessee, has played in 190 career regular season games over his 12 years with the Chiefs, which is the most of any player on the current roster.
An expert in pinning opposing teams back, Colquitt is an underrated weapon for the Chiefs' defense.
---
Quick Breakdown of the roster:
Total Offensive Players (24)
- Quarterbacks (3)
- Running Backs (3)
- Receivers (6)
- Tight Ends (3)
- Offensive Linemen (9)
Total Defensive Players (26)
- Defensive Line (7)
- Linebackers (9)
- *Defensive Backs (10) *
Specialists (3)
- Kicker (1), Punter (1) and long snapper (1)