The Chicago Bears announced on Monday that they've hired former Chiefs' offensive coordinator Matt Nagy as their new head coach.
Nagy came over with head coach Andy Reid from the Philadelphia Eagles in 2013 and spent the past five seasons with the Chiefs in a variety of offensive roles, and now he'll be a head coach for the first time in his career.
Here are the statements on the hiring from Chiefs' head coach Andy Reid and general manager Brett Veach:
CHIEFS HEAD COACH ANDY REID:
"I'm proud of Matt and the tireless amount of selfless work he put in to earn this opportunity. He has a creative football mind and feel for the game. I know he'll show up every day ready to lead his team with the right attitude and give Chicago everything he's got. I'm excited to see him begin his career as a head coach in this league, and I know he'll have great success with the Bears organization."
"I have known Matt for more than 20 years as a friend, teammate and colleague. I was with him when he started his journey in the NFL, and to see him climb the ranks and achieve his goal of becoming a head coach is outstanding. Matt is passionate and motivated, and as a former player he has a great feel for the locker room. Chicago is not only getting a great coach, they are getting a tremendous husband and father. I'm excited for Matt, Stacey and their boys. He'll be a great addition to the Chicago Bears organization and the community."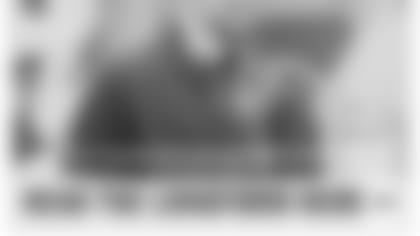 ](http://www.chiefs.com/longreads/2017/mattnagy.html)