In 2013, the Kansas City Chiefs traded a second-round pick in the 2013 NFL Draft and a conditional pick in the 2014 NFL Draft to the San Francisco 49ers for Alex Smith.
As a result, Smith became the fifth quarterback in franchise history to join the Kansas City Chiefs after playing for the San Francisco 49ers, following Steve DeBerg (1988), Elvis Grbac (1997), Steve Bono (1994), and most notably, Joe Montana (1993).
Smith begins his fifth season with the team in 2017.
Smith has beaten 30 NFL teams at least once in his career. The only two teams he has yet to beat are the San Francisco 49ers and Kansas City Chiefs.
Only nine quarterbacks in NFL history have beaten 30 of the league's teams. Only two, Brett Favre and Peyton Manning, have beaten all 32.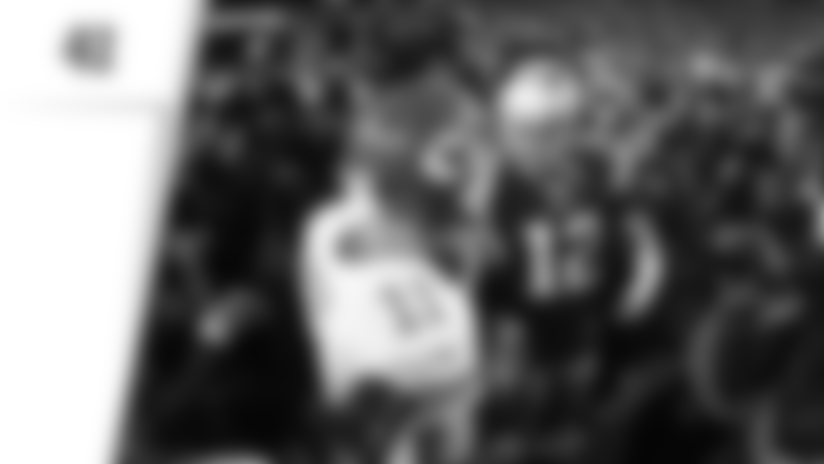 In his first four seasons with the club, Smith had 41 wins, marking the most regular-season wins by a Chiefs quarterback in his first four seasons with the club.
Only two quarterbacks, Tom Brady (47) and Russell Wilson (45), have more regular-season wins in that span.
Smith ranks No. 1 in Chiefs franchise history in yards rushing by a quarterback with 2,078.
Smith's teams are 11-2 in the regular season when he rushes for a touchdown.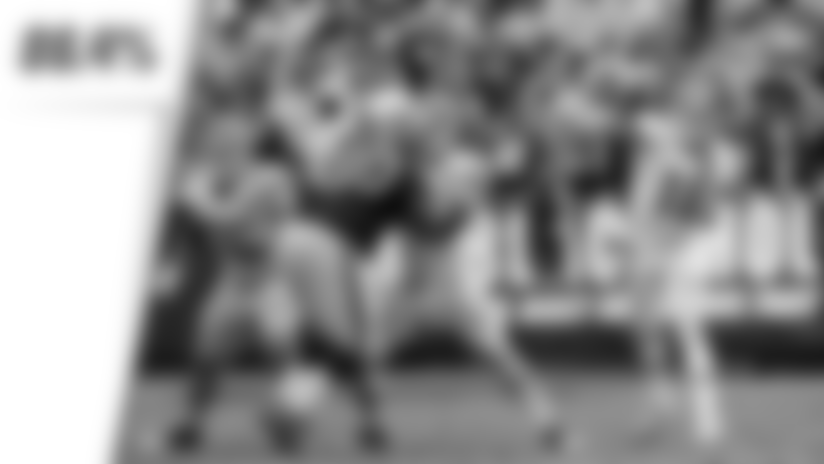 Smith completed 19 of 22 passes at Oakland (10/16/16), good for an 86.4 completion percentage, marking the best single-game completion percentage by any quarterback in Chiefs franchise history, attempting at least 20 passes.