The Kansas City Chiefs allowed 21.2 points per game in 2017, ranking in the middle of the pack statistically, but the strength of the unit was once again in its ability to create turnovers.
The Chiefs tallied 26 takeaways on the year, leading to 78 points on offense.
Here's a deeper look at the Chiefs' defense last season by the numbers.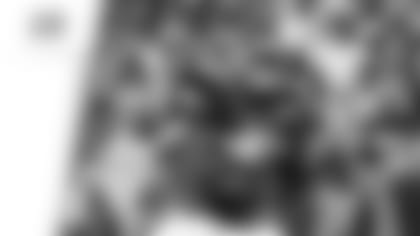 The Chiefs excelled at both creating turnovers on defense and avoiding them on offense in 2017, resulting in the second-best turnover differential in the league at plus-15.
Kansas City tallied three or more takeaways in five different games last season – winning all five contests - and posted a 9-2 record when forcing at least one turnover.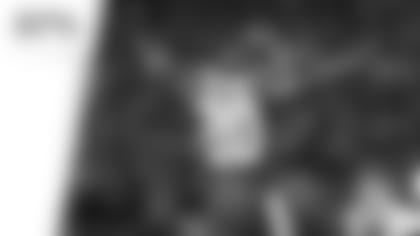 Kansas City allowed opposing passers to complete just 57.0 percent of their passes in 2017, trailing only Jacksonville for the second-best mark in the NFL. The Chiefs' 16 interceptions certainly played a role in that, along with their AFC-leading 86 passes defensed.
The Chiefs' efforts on defense held opponents to an 81.5 passer rating on the year.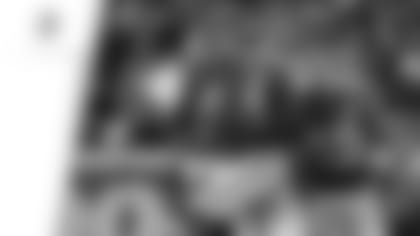 Chiefs' defenders found the end zone three times last season - all by way of a fumble recovery. Linebacker Justin Houston returned a fumble 13 yards for a score in Week 4 against Washington, cornerback Marcus Peters brought one back 45 yards in Week 8 against Denver and linebacker Ramik Wilson notched an 11-yard return in Week 17.
It marked the first time since 1999 that Kansas City returned three or more fumbles for touchdowns in a season.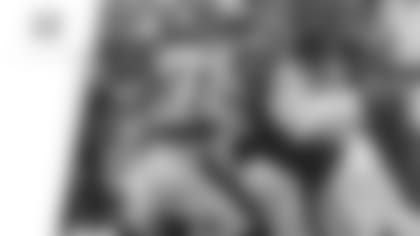 The Chiefs often found a way to get to the passer when it mattered most last season, tallying 11 of their 31 total sacks in the fourth quarter.
Overall, Kansas City recorded three or more sacks in six games, including a six-sack performance in Week 2 against Philadelphia and a five-sack outing in Week 17 against the Broncos.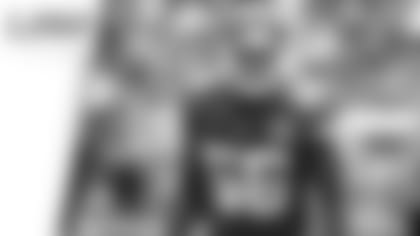 The Chiefs bid farewell to linebacker Derrick Johnson last week after 13 seasons. Johnson finished second on the team with 71 tackles (48 solo) last season, and his 1,262 tackles are the most in franchise history.
Johnson played in 182 games for the Chiefs in that time, recording 27.5 sacks, 14 interceptions, 77 passes defensed, 71 tackles for loss and 23 forced fumbles.
What a run for Johnson in Kansas City.