It was 309 days ago that the Kansas City Chiefs signed QBs Alex Smith and Chase Daniel. 49 days later, the team signed undrafted free agent QB Tyler Bray and when the trio of signal callers were afforded opportunities in 2013, they shined.
Below is a look at what each of the Chiefs QBs brought to the team, during its record-breaking season.
From the moment Alex Smith stepped off the plane in Kansas City on March 13th, there's been a quiet confidence about him that commands respect, according to many, including Chiefs general manager John Dorsey.
"His leadership was evident from the moment he was introduced to his teammates," Dorsey said. "They gravitated to him. I think he earned their trust with his play on the field, but also by who he is as a person, because he's just a natural leader and the guys come to him."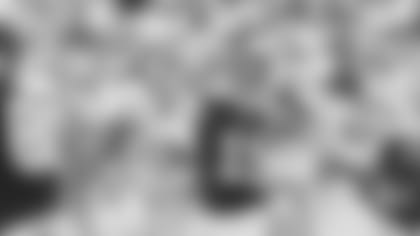 Actions speak louder than words and Smith proved it in 2013, beginning as early as OTAs and minicamps. His leadership in the weight room, on the practice fields and inside the locker room has been unparalleled. By the time the regular season started, Smith and his teammates were ready to right the ship that went 2-14 last season to finishing 11-5 this year.
Alex won his first nine starts in a Kansas City uniform, including his first-career Chiefs TD pass to WR Donnie Avery in Week 1 vs Jacksonville. Smith became the first quarterback since the AFL-NFL merger in 1970 to win nine games in a row with a new team, passing Dieter Brock, who reached seven straight wins in 1985 with the Los Angeles Rams. Smith only threw seven interceptions in 2013. He led the NFL for fewest interceptions thrown among all quarterbacks with a minimum of 300 attempts.
His 1.4 interception percentage is the best mark in the NFL of quarterbacks with a minimum of 350 attempts in 2013.
NFL LEADERS, FEWEST INTS, MIN. 300 ATTEMPTS, 2013
1. 7 Alex Smith - Kansas City
2. 8 Colin Kaepernick - San Francisco
3t. 9 Mike Glennon - Tampa Bay, Andrew Luck - Indianapolis & Russell Wilson - Seattle
NFL LEADERS, LOWEST INT PERCENTAGE, MIN. 300 ATTS., 2013
1. 1.4 Alex Smith - Kansas City
2. 1.5 Peyton Manning - Denver
3. 1.6 Andrew Luck - Indianapolis
4t. 1.8 Tom Brady - New England & 1.8 Drew Brees - New Orleans
5. 1.9 Tony Romo - Dallas
Smith has had 15-career games as a starter, where he has recorded over a 100.0 rating, going 14-1 in those contests. In Week 15 vs. the Raiders, Smith posted a perfect passer rating with five TD passes and no interceptions on 20 attempts and 17 completions.
Alex completed 308 passes on 508 attempts, which set a career record for most pass attempts in a single season. Smith's 308 completions mark a single-season career high, passing his old mark of 273, set in the 2011 season. It marked the sixth time in franchise history that a Chiefs quarterback has completed more than 300 passes in a single-season.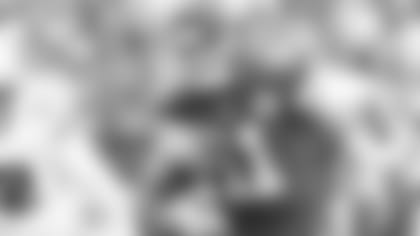 In 2013, Smith made a habit of tucking the ball away and making plays with his feet, finishing sixth in the NFL in rushing yards for quarterbacks (76 rushes for 431 yards (5.7 avg).
When all was said in done, Smith reflected on the 2013 season by looking ahead.
"I certainly think we have the pieces here," Smith said. "No doubt in my mind that we have what it takes. I think the guys will tell you.....we feel like that we're capable of not only just getting to the playoffs, but going deep into them and making runs. We have that kind of talent here; we have the group together to do that. It's certainly easy to talk about though; like I said, you've got to be able to go out and do it."
When Chase had his first press conference, upon arriving to Kansas City, he immediately embraced the opportunity with the Chiefs.
"I understand my role on this team is to (be the) backup (for) Alex Smith," Daniel said. "I understand (that) he is the starter, but that doesn't mean that I am not going to compete every single day to push him and I think he would be the first one to tell you that is what makes a good quarterback room. That is really what makes a good team is that people in the same positions that they are in are competing and pushing the guys in front of them to get better."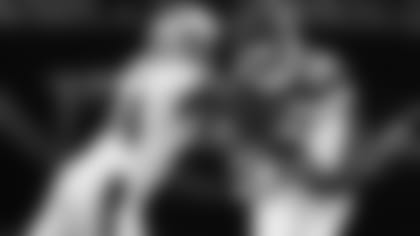 Fittingly, Daniel got an opportunity to play against the team he spent his last four seasons with, the New Orleans Saints, during the Chiefs first preseason game. In his first appearance in the Mercedes-Benz Superdome as a visiting QB, Daniel completed 6-of-10 passes for 42 yards and added one carry for 14 yards.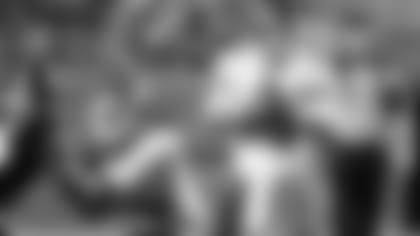 Daniel showed his toughness, mentally and physically, leading the Chiefs to an overtime win against the Pittsburgh Steelers in Week 3 of the preseason. Chase entered the game at the start of the second half and completed 14-of-24 passes for 152 yards with one touchdown, good for a 91.0 passer rating. He led the Chiefs on a 13-play, 71-yard drive that lasted 6:07 in overtime and culminated with a game-winning 15-yard pass to then-Chiefs WR Rico Richardson.
While the preseason games didn't count, the experience and leadership that Daniel exuded only foreshadowed what his teammates would see when Chase started his first-career NFL regular season contest against the San Diego Chargers in Week 17. Daniel connected on 21 of 30 passes for 200 yards with a touchdown and no interceptions, good for a 99.3 passer rating. His two-yard touchdown throw to WR Dexter McCluster marked his first NFL touchdown pass.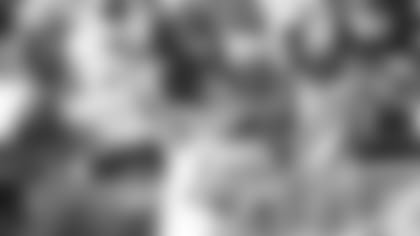 All told in 2013, Chase saw action in five contests (one start), tallying 248 yards on 25 completions with one touchdown (81.9 rtg.); he summarized his 2013 season.
"I think as a player, this was really the first time I've been away from the Sean Payton‐Drew Brees type team," Daniel said. "So, I was really able to mold my ways and their ways into one and sort of take it to a new team, hopefully become a leader on this team and really show guys, 'Look, hey, this is what it takes to win.' Along with coach Reid and John Dorsey and building this ship, it's been an unbelievable year."
The Chiefs signed Tyler Bray on May 1, 2013 and he's been better than advertised ever since.
While playing behind both Smith and Daniel, Bray has worked as hard as anyone on the roster to improve his game. Whether it's extra time in the QB meeting room, in the weight room or getting extra reps on the practice field, the former Tennessee Volunteers QB dove right in, during his rookie campaign. Not afraid of the bright lights, Bray's first game came in Week 1 of the Chiefs preseason, where he finished 3-of-7 passing for 27 yards. The very next week, Bray went 4 of 8 for 24 yards against the visiting San Francisco 49ers.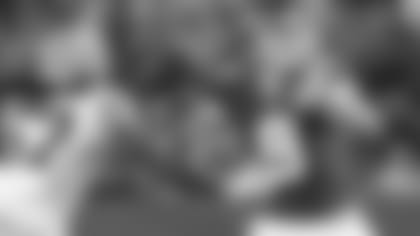 In Week 3 of the preseason, facing the Green Bay Packers, Bray made the most of his time, under the Arrowhead Stadium lights, completing 14 of 25 passes for 169 yards, with three TDs and one INT, good for a 99.8 passer rating. He also picked up 14 yards on two seven-yard carries, each converting a third-down. The rookie showed his perfectionism, while commenting on his three-TD performance.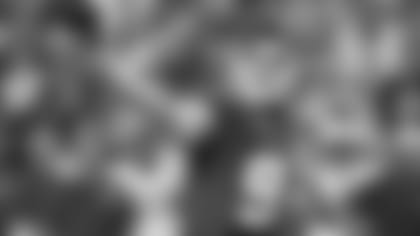 "It was an amazing night," Bray said. "Just to go out there and the offense having great success, except for the one pick I threw, we played great."
I first met Tyler Bray last May, when he arrived to One Arrowhead Drive, where he was reading the wall of all-time Chiefs rosters,  to which he'll now be added. I look forward to seeing what the gunslinger does this offseason, knowing that the ceiling is high for his God-given talent and the work ethic that follows right behind.