The Kansas City Chiefs (6-3) enter the bye week after a nine-week run as one of the most potent offenses in the NFL.
As the players and coaches get some much-needed downtime before they enter the final stretch of the regular season and hopefully prepare for a deep playoff run, let's take a quick look at a few of the most impressive stats through the first nine games of the season.
Here are five stats you should know about the Chiefs' offense thus far, presented by DraftKings: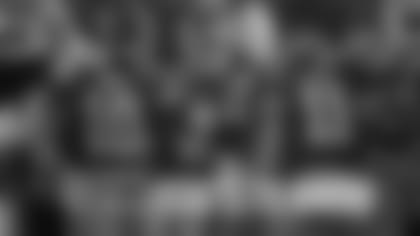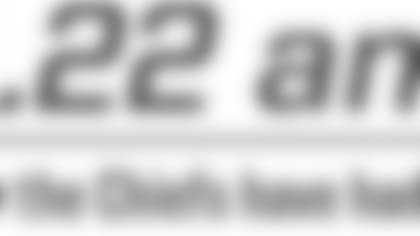 The Chiefs' offense has averaged 6.22 yards per play so far this season, which ranks No. 1 in the league. The NFL average is 5.30.
The Chiefs have also scored 110 points from outside the red zone, which also ranks No. 1 in the league.
Those points come via 11 touchdowns, which ties them for first in that category with the Oakland Raiders, and also 11 field goals, which ranks third in the league behind the Eagles (14) and Titans (12).
The NFL average for points scored outside the red zone right now is 55 points.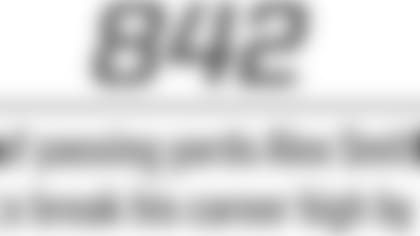 Here's a look at the best seasons of Alex Smith's 13-year NFL career thus far in a few key categories, and what he's projected to do for the 2017 season:
Passing yards: Career-high– 3,502 (2016) | Projection for 2017 – 4,344 ( 842)
Touchdowns: Career-high– 23 (2013) | Projection for 2017– 32 ( 9)
Yards per attempt: Career-high– 7.97 (2012) | Projection for 2017–* **8.34 ( .37)
Another interesting to stat to know about Smith's season thus far is how he's performed when the Chiefs have been behind.
When trailing this year, Smith has completed 72.6 percent of his passes for an average of 9.36 yards-per-attempt, while tossing 11 touchdowns with just one interception.
Through nine weeks, Smith is also the No. 2 fantasy football quarterback in most standard leagues. Check out this week's fantasy football plays at DraftKings.com.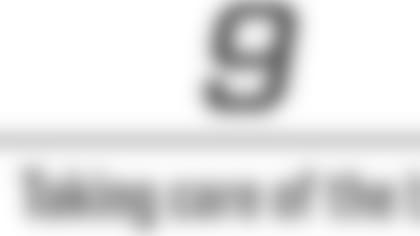 The Chiefs rank No. 2 in the NFL with a turnover differential of plus-9 through nine games.
And in games they have won the turnover battle, the Chiefs are 5-1 this season.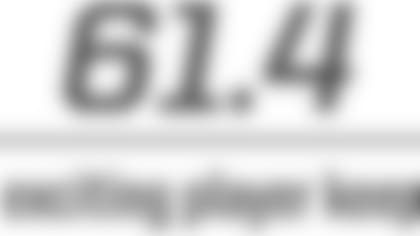 He exploded onto the NFL scene last year, and second-year All-Pro Tyreek Hill has done more of the same for the Chiefs this season.
Hill, who have five touchdowns through the first nine games of the season, has averaged 61.4 yards per play on those five touchdowns, including a ridiculous 57-yard touchdown against the Cowboys last week to close out the first half.
This is all similar to what we saw from Hill last year when he averaged 44.2 yards per play on his 12 touchdowns, which led to his All-Pro honor as a returner.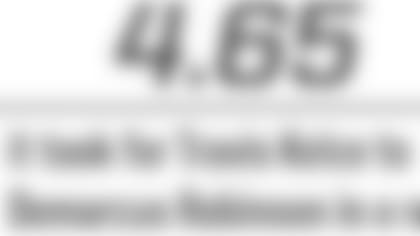 And he knows it was special.
In addition to leading all NFL tight ends right now with 629 yards receiving, Kelce has also forced 11 missed tackles on the year, which is more than double that of any other tight end in the league. He also leads all tight ends with 249 yards after the catch.
Kelce has five touchdowns on the season and needs just one more touchdown to set a career high.
](https://www.draftkings.com/)