Veteran running back C.J. Spiller has been one of the stories of training camp this summer, and it hasn't gone unnoticed by the Chiefs coaching staff.
"He's a great professional," Chiefs Running Backs Coach Eric Bieniemy said. "He comes to work every single day. He does a great job of asking questions in the classroom and taking notes and then he comes out here and works his tail off as if he's a rookie. He's one of those guys out here early and he stays late."
Spiller, the ninth overall pick in the 2010 Draft out of Clemson, averaged 5.1 yards per carry through his first four years as a professional, rushing for 3,021 yards and 12 touchdowns for the Buffalo Bills. His best season was in 2012, when he ran for 1,244 yards and tallied 1,703 total yards from scrimmage – the second-highest mark in the AFC behind Kansas City's Jamaal Charles.
He's battled injuries and bounced around the league since, suiting up for the Bills, New Orleans Saints, Seattle Seahawks and New York Jets since 2014. Now with the Chiefs, signing as a free agent on February 24, Spiller is focused on the here and now.
"Each and every day, I'm trying to take care of my body and to just come out here and try to put my best foot forward," Spiller said. "I know I still have some stuff left in the tank. I just need to come out and try to showcase my skills. There's still a lot of stuff that I have to get better at to become a better football player and to heighten my football IQ, so that's why you go through training camp, to try to get better at those things before the season gets started."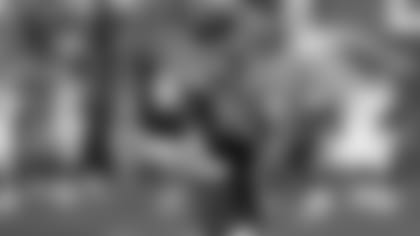 Bieniemy has been impressed with what Spiller has brought to the field so far in practice.
"Obviously, we know he can run, Bieniemy said. "We know he can do a great job at running it, but he's also done a great job of making plays down field and done a good job of picking up the blitz. In this offense here, we throw a lot at you, so for him to retain that information says a lot of him."
Spiller's versatility is something that makes him a potentially dynamic offensive player, exhibited by his 1,484 receiving yards in his seven seasons in the league. That versatility extends beyond just the offense, as Spiller has been working with Special Teams Coordinator Dave Toub throughout training camp.
"Whatever they call on me to do, that's what I have to be willing to do, whether that be on special teams or offense," Spiller said. "You can't key in on me just running the ball in a game, you have to account for when I'm out in the slot or on special teams, returning or covering kicks. It's something new but I've been putting a lot of work into it."
Spiller has returned 74 kicks in his career, taking two of the kicks back for touchdowns, but has done so sparingly since his rookie season. He returned one kick in last Friday's preseason opener against San Francisco for 24 yards. With Tyreek Hill not handling kick return duties this season, Spiller could share that role with wide receiver De'Anthony Thomas.
Toub has crafted one of the better special teams units in the league since coming to Kansas City in 2013, and Spiller has taken notice.
"He's a great coach to go out there and play for," Spiller said of Toub. "He takes great pride in having one of the best units out there, but at the end of the day, it comes back on the players to go out there and execute. We have a great group of guys and this has been a team that's always been a top-five finisher in special teams, so we don't want to slack off now."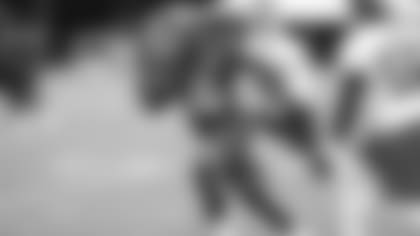 Though despite a strong camp in which he's shown the ability to do a lot of different things well, Spiller is just focused on trying to make the Chiefs final 53-man roster among a crowded (and talented) group of running backs.
"I'm taking it one day at a time and not worrying about the outside stuff," Spiller said. "I'm like a horse in a stable that has the blinders on. There's a reason why they have those on - because they don't want them to see the outside and what's around them. That's kind of the mindset that I've approached this training camp with. I put the blinders on and I just try to get better at my craft and not worry about what's taking place on the outside."
Catch Spiller and the rest of the Chiefs on Saturday at 6 p.m. on KCTV5 as the Chiefs travel to Cincinnati to take on the Bengals.