Cake Boss, the popular reality television series that airs on TLC, will feature an appearance from Chiefs TE Anthony Fasano on Monday evening.
On Monday's episode, the Cake Boss crew is participating in the Anthony Fasano Foundation's Bocce Bash at Verona Park in Verona, NJ., which benefits Rebuilding Together: Veterans Housing. Rebuilding Together is a nonprofit organization working to preserve affordable homeownership and revitalize communities.
Fasano works closely with Rebuilding Together through the Anthony Fasano Foundation, which is a recognized 501c3 non-profit organization. The foundation offers support to a variety of causes including children with autism, military veterans, and families struggling with hunger and poverty.
"This foundation helps raise money through multiple events to help the community of New Jersey," Fasano explained. "We help an autistic school in New Jersey, we work with Rebuilding Together and we also provide meals and toys during the holidays for those in the community. One of our missions is to help underprivileged children in Northern New Jersey."
Through Anthony Fasano's Bocce Bash, Rebuilding Together identified a specific military veteran in New Jersey, Ed Abate, whose home was damaged by Hurricane Sandy. They have been struggling to make home repairs so the funds raised by the Bocce Bash went directly to assist the Abate family.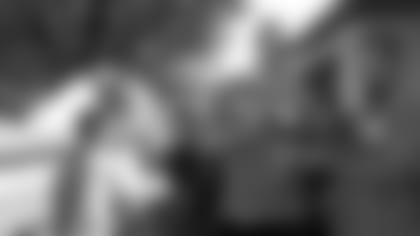 The Cake Boss crew made a Bocce ball three-tiered cake for the event and Buddy Valastro, host of the show, participated in the tournament.
"Buddy has made cakes for my golf events the past couple of years so we invited him to attend this Bocce Ball Bash," Fasano noted. "He put a team together with his crew and made a big three level cake made of bocce balls. It was delicious and each layer was a different flavor, I had some kind of vanilla cookie dough piece and it was great."
Tune in Monday evening, February 17th at 8PM CT on TLC to catch Cake Boss with Anthony Fasano.