Kansas City Chiefs Chairman and CEO Clark Hunt announced on Sunday that former wide receiver Carlos Carson will be the organization's 2017 inductee into the Chiefs Hall of Fame. Carson is  the 47th individual and 43rd player to earn this coveted honor, which will be celebrated this evening at the 47th annual 101 Awards banquet in downtown Kansas City. The official enshrinement ceremony in to the Chiefs Hall of Fame will be held during Chiefs Alumni Weekend at Arrowhead Stadium this fall.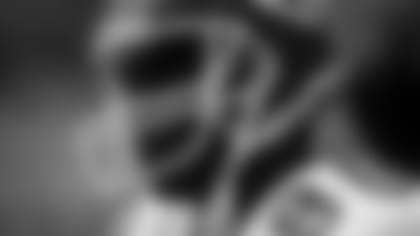 "It is my pleasure to announce that Carlos Carson will be inducted into the Chiefs Hall of Fame this fall," Chiefs Chairman and CEO Clark Hunt said. "Carlos was a model of consistency in the 1980's and over the course of a decade in the National Football League, he established himself as one of the best receivers in Chiefs history. Throughout his career, Carlos represented the Chiefs and the Kansas City community with pride, and he continues to do so as an active member of the Kansas City Ambassadors. We look forward to adding his name to the Ring of Honor during Alumni Weekend later this year."
Carson spent 10 years on Kansas City's roster (1980-89) playing under Pro Football Hall of Fame Head Coach Marv Levy (1980-82) as well as head coaches John Mackovic (1983-86), Frank Gansz (1987-88) and Chiefs Hall of Fame Coach Marty Shottenheimer (1989). While with the Chiefs, he saw action in 120 games (91 starts). He recorded 6,360 receiving yards (fifth most in team history), 352 career receptions and 33 total touchdowns during his tenure in Kansas City. Carson had his best season in 1983, where he started all 16 games and recorded career-highs in receiving yards (1,351), receptions (80) and touchdowns (7). His 1,351 receiving yards fell just shy of Philadelphia WR Mike Quick (1,409) for most receiving yards that season in the NFL. Following his time in Kansas City, the two-time Pro Bowler (1983, 1987) finished out his final season with the Philadelphia Eagles.
Carson was drafted by the Kansas City Chiefs in the fifth round (114th overall) of the 1980 NFL Draft after three successful seasons at Louisiana State University (1977-79). In his first-career start against Rice on September 24, 1977, he connected with QB Steve Ensminger for the second-longest pass in school history at 82 yards. He went on to record five receiving touchdowns that game, setting a school record that stands to this day. He ranks tied for first in most total touchdowns in a game alongside RB Kevin Faulk (1997) and RB Leonard Fournette (2015). As a Tiger, he recorded 89 receptions, 1,728 receiving yards and 15 touchdowns, while earning a degree in physical education.
At the time of his retirement, Carson held a Chiefs record for most seasons of 1,000 or more receiving yards with three (1983-84, '87) only to be surpassed by TE Tony Gonzalez, who had four (2000, 2004, 2007-08). Carson continues to hold the record for most receiving yards (2,429) in consecutive seasons (1983-84). His  352 career receptions rank sixth all-time in Chiefs history among wide receivers and eighth among all positions. In 1983, he logged a career-high 80 receptions, setting a Chiefs record for most receptions in a single season. That record held for 17 seasons and still ranks in the top-10 all-time among all players in franchise history.
Following the 1989 season, Carson and his wife, Pam, dedicated their time to McDonald's franchises throughout the greater Kansas City area. The two reside in Leawood, Kansas. In his leisure time Carson serves the community through Ronald McDonald House Charities and the Kansas City Ambassador program.