The Kansas City Chiefs are nearing the start of 2013 training camp, with the QBs and rookies scheduled to report on July 22nd. One of those signal-callers, Chiefs QB Chase Daniel enters his first year with the team, after spending the last four seasons with the New Orleans Saints.
On March 13th, the Chiefs signed Daniel and since then, he participated in the team's offseason programs, including OTAs and minicamp practices; he later sat down to discuss the past few months, playing in Chiefs head coach Andy Reid's system and more.
Q: What is your evaluation of the offseason training program?
Daniel: I think it has been great. Barry Rubin, our strength and conditioning coach, has done a great job of getting us in shape, not only cardiovascular but strength-wise as well. We have put in a lot of really good work. Time off will be nice, but we also know that we have to come back ready to roll, come camp time.
Q: What will life look like for you before training camp begins?
Daniel: I am going on vacation to Hawaii and then I will come straight back to San Diego to train out there with Todd Durkin. I have been training out there for four or five years, there are a bunch of quarterbacks that go out there, including my old teammate Drew [Brees]; then I am going on a quick family vacation. I will be throwing a lot, running a lot and then come back here July 22nd.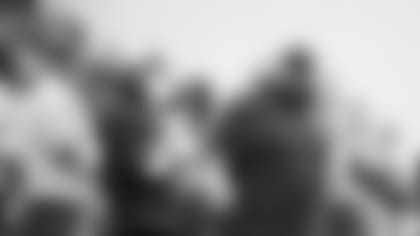 Q: How would you describe your time with coach Reid?
Daniel: I think it has been great. He has put a lot on us, especially at the quarterback position. He told us to go out there and have fun, but see what we can do, to see what you can complete with these receivers and what you can't, what you can get greedy on and what you can't. So, as a whole quarterback group, we have done a great job stretching it a little bit, taking what the defense gives us and finding completions against a defense of our caliber.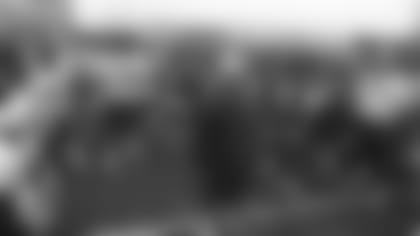 Q: How confident are you and this team, going into 2013?
Daniel: I am very confident; like coach Reid said to us, just keep building a foundation, climb the mountain and come back ready to work at camp, because we don't want to start where we did in April. We want to start right back where we are right now, so we can keep building the foundation.
Daniel and the other Chiefs QBs report to camp, along with the rookies in 31 days, not a moment too soon for Chiefs fans.