The folks in Chiefs Kingdom are already well aware of what All-Pro safety Tyrann Mathieu can do on the football field, but as the Kansas City Chiefs prepare to defend their Super Bowl title in 2020, the rest of the NFL is beginning to recognize the man known as "The Landlord" as the best safety in the NFL.
Mathieu earned the No. 1 spot in CBS Sports' rankings of the top safeties in the NFL on Wednesday, topping a star-studded list that includes the Pittsburgh Steelers' Minkah Fitzpatrick, the New York Jets' Jamal Adams and the Minnesota Vikings' Harrison Smith.
The ranking shouldn't come as a surprise, either, as Mathieu put together a stellar campaign in 2019 while leading Kansas City to its first championship in a half-century. The 28-year-old Mathieu did a little bit of everything defensively last season, tallying 75 tackles, 12 passes defensed, four interceptions and two sacks. He started every contest – playing 98 percent of the Chiefs' defensive snaps on the year – and from Weeks 10-17, Mathieu earned the top overall and coverage grade among safeties while yielding the fewest yards-per-reception (6.9) when compared to his peers.
"All Mathieu does is change games and, like Fitzpatrick, he does it in a variety of ways. What sets Mathieu apart, however, is just how long he's been stellar at his craft -- since entering the NFL as a member of the Arizona Cardinals in 2013. And for all he excels at, what's often lost is that he's a former third-round pick, and not someone who was selected with a premium pick and expected to take over the league. And yet, here we are seven years later, with Mathieu being a key reason the Chiefs ended a half-century long championship drought, his four interceptions, 75 combined tackles and 12 pass break ups in the regular season helping them to secure home field advantage."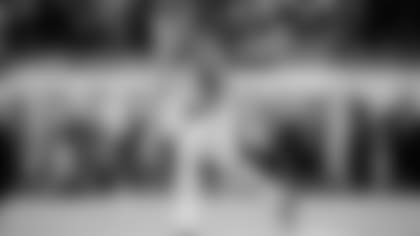 Mathieu isn't the only member of the Chiefs to appear in CBS Sports' recent positional rankings.
Right tackle Mitchell Schwartz checked in at No. 5 in analyst Tyler Sullivan's rankings of the top offensive linemen in the NFL, wide receiver Tyreek Hill earned the No. 3 spot in analyst Jared Dubin's wide out rankings, defensive tackle Chris Jones slotted in at No. 2 in Ryan Wilson's defensive linemen rankings and quarterback Patrick Mahomes led all signal callers in analyst Sean Wagner-McGough's list of the best quarterbacks in the league.
It all just reaffirms that the Chiefs field some of the top individual talent in the NFL as they look to defend their championship.