Death, taxes and Kansas City Chiefs running back Charcandrick West always having a smile on his face—those are things you can be certain of during uncertain times.
While there was nothing to smile about when the Kansas City Chiefs lost their all-time leading rusher in Jamaal Charles to a season-ending knee injury back in Week 5 against the Chicago Bears, the loss provided West an opportunity—something he's taken advantage of over the past month.
Over the past four games since Charles' injury, West has carried the ball 58 times for 271 yards with 2 touchdowns.
But the majority of his production has come in the last two games, both wins, with 42 carries for 207 yards and a touchdown in each.
"He's a great kid," Chiefs running backs coach Eric Bieniemy recently said of West. "Nothing is ever too hard for him and nothing is ever too big because he has a wonderful take on life.
"If there's anybody that's happy to be a professional player—to be wearing a uniform and just greatly appreciative of everything, it's him."
The smiles let you in to catch a glimpse of his infectious personality, but the ability he flashes on the field is why the general public is just now getting to know the 5-foot-10, 210-pound running back.
West earned the respect of his teammates in Kansas City long before he stepped on the field four weeks ago. He spent time on the practice squad for the Chiefs last season after signing as an undrafted rookie free agent out of Division II Abilene Christian before training camp.
He was active for six games for the Chiefs last season, playing 65 total snaps—with all but four of those coming for Dave Toub's crew on special teams.
His sophomore season has been a different story.
Since Charles' injury, West has taken over as the lead running back for a Chiefs offense that has scored 68 points over the past two weeks combined. He's already played 285 snaps through the first eight games of the season.
"He's a smart kid, determined," Chiefs coach Andy Reid said of West on Monday. "Physically, he's got good balance and speed. He's got great feet and wants to be good.
"He comes to work as the same guy every day; you're not going to get this fluctuating personality with him."
Besides his own worth ethic and ability, West's development can also be partially attributed to the guidance given to him by his mentor—Jamaal Charles.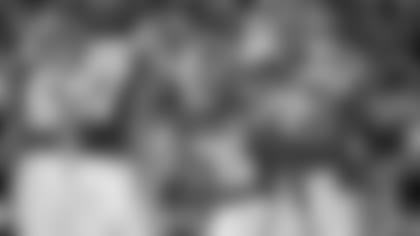 Charles might not be on the field or the sideline with West every day as he goes through his rehab from a torn ACL, but he is helping his young protégé in every way that he can.
"We talk every day," West recently told "Voice of the Chiefs" Mitch Holthus on the Chiefs Kingdom LIVE radio show of he and Charles. "He just keeps teaching me patience—it's the key to be successful in this league.
"He prepared me for the moment, so I feel comfortable in it."
Their relationship isn't simply due to the fact that West now finds himself standing in the same position that has made Charles a household name in NFL circles. It dates back to the offseason, when Charles opened his home to West to live with him during OTAs.
"Jamaal took him under his wing and it's been kind of a neat thing for [West]," Reid noted. "He does a nice job of mentoring him."
As he's stood by his locker after the last two games, just minutes after he stepped off the field, West mentioned both times that Charles was the first one to reach out and congratulate him for his performances.
"Jamaal is teaching me everything I know about this game and I'm appreciative for that," West said.
While death and taxes may be certain for everyone, those lucky enough to spend time around West have come to know his constant upbeat attitude and positive outlook are equally as certain.
"He's going to come to work, he's going to have a smile on his face and he's going to play good, hard-nose football when he's out there."
For Reid, *that *certainty is all he can ask for.