The tailgating grills were fired up, not only cooking the brats, burgers and ribs, but also adding extra heat to keep Chiefs fans warm, during a chilled Sunday morning.
By kickoff, at 12:00 PM CST, the temperature was in the mid-20s for the Week 12 AFC West matchup between the Kansas City Chiefs and San Diego Chargers.
The Chiefs received the opening kick, but were forced to punt on the game's opening drive.
The Sea of Red turned up the volume as the Chargers offense, led by QB Philip Rivers, took the field for its first drive.
Chiefs DL Allen Bailey, who replaced the injured DL Mike DeVito, made his presence felt early, deflecting a pass by Rivers, leading to third-down. The next play, Rivers completed a pass to Chargers rookie WR Keenan Allen, who was marked short of the first-down. Chargers head coach Mike McCoy challenged the spot of the ball and lost. San Diego was charged with a timeout, before punting.
Following a Chiefs punt, Rivers went back to the air, finding Allen for a 29-yard gain and later, facing third-and-six, the Chiefs defense stalled the drive, as Chiefs LB Derrick Johnson stopped Allen two yards shy of a new set of downs.
Chargers K Nick Novak came on for a 30-yard field goal and split the uprights, giving San Diego an early 3-0 lead.
Scoring Drive: 7 plays 43 yards, 3:18, ending with a 30-yard FG by Novak. SD 3 KC 0.
Andy Reid's offense responded in quick fashion, via the air. QB Alex Smith found Chiefs WR Dexter McCluster for 17 yards and two plays later, he completed a 10-yard throw to Chiefs RB Jamaal Charles.After a carry by Charles, Smith found Chiefs WR Dwayne Bowe for a 13-yard completion to move the sticks.
The Chiefs moved the ball to the San Diego 32-yard line, facing a third-and-eleven, when Smith found Chiefs WR Donnie Avery open for the TD strike.
Scoring Drive: 8 plays, 74 yards, 4:34, ending with a 32-yard TD pass from Smith to Avery.KC 7 SD 3.
"It was a great throw by Alex, who made the most of the play that was called," Avery said after the game. "He hit me on target."
The first quarter ended as the score remained the same.
The San Diego Chargers made a push on their next offensive drive, moving the ball to the Chiefs 32-yard line, when Chargers RB Danny Woodhead was dropped for a one-yard loss by DJ, leading to a third-and-eleven. Cue the Arrowhead crowd as the noise levels again began to peak, helping to cause a Chargers false start; now third-and-sixteen, the Chargers gained three yards on a completion to WR Eddie Royal, before Chargers P Mike Scifres came on to punt.
The Chiefs next offensive drive was stalled at their 40-yard line, when Dustin Colquitt sent a punt to the Chargers 18-yard line.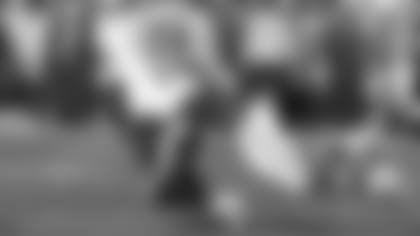 The Chiefs defense didn't budge on the Chargers next offensive drive, highlighted by a pass breakup by Chiefs CB Brandon Flowers, a tackle of Philip Rivers by Chiefs LB Justin Houston and a crushing hit by Chiefs S Quintin Demps against Chargers RB Ryan Mathews, leading to a Chargers punt.
Dexter McCluster dropped back to receive the ensuing Chargers punt and nearly broke the return, before being tackled at the ankles at the Chargers 46-yard line.
Jamaal gained three yards on the first carry of the Chiefs next drive, before Alex found Donnie Avery for a deep strike, covering 36 yards. On the very next play, Jamaal took the carry and scored from seven yards out and following the PAT by Chiefs K Ryan Succop, Kansas City moved its lead to 11 points, 14-3.
Scoring Drive: 3 plays, 46 yards, 1:26, ending with a 7-yard TD run by Charles.
"The backups (played well)," Charles said of his offensive line. "They get paid to come in and step up, when the next man goes out; they did a great job in the run and the pass today."
Philip Rivers led the Chargers on a scoring drive of their own, which lasted 11 plays, covered 80 yards in 2:47, ending with an 11-yard TD pass to Danny Woodhead. KC 14 SD 10.
The score remained the same as the second quarter ended.
Before the third quarter began, the Chiefs announced that both Pro Bowl LBs Tamba Hali (ankle) and Justin Houston (elbow) would not return to the game.
Chiefs head coach Andy Reid gave more details about the injuries suffered by Hali and Houston, after the game.
"Both Tamba and Justin went out of the game," coach Reid said. "Tamba has an ankle strain or sprain, and he'll have an MRI in the morning. Justin has an elbow sprain, and he'll have an MRI in the morning likewise and I'll get you more on that."
The Chargers offense opened the second half in scoring fashion. Rivers led his team on a six-play, 72-yard drive that lasted 2:43, ending with a one-yard TD run by Ryan Mathews. SD 17 KC 14.
**Trailing by three points, the Chiefs offense began its first drive of the second half from its own 15-yard line, before facing a third-and-ten; Alex Smith then found Bowe for a 22-yard strike to keep the drive alive. On the next play, Smith found Anthony Fasano for a 16-yard gain, followed by two-straight pass interference calls against the Chargers, placing the ball on the Chargers two-yard line.
On second down, the Chargers were flagged again for pass interference, giving the Chiefs a first down on San Diego's one-yard line. On the very next play, Jamaal Charles found paydirt for the second time in the game, scoring on the one-yard run.
Scoring Drive: 7 plays, 85 yards in 3:17, ending with a one-yard TD by Charles. KC 21 SD 17.
Despite the two-TD game by Charles, who finished the day with 14 carries for 115 yards (8.2 yards-per-carry average) and two scores, Jamaal said it's the result the game that matters most.
"We have to continue to strive on what we did well, improve and get ready for next week," Charles said.
The Chiefs defense stalled the Chargers next offensive drive, forcing a punt.
Kansas City took over from its 12-yard line on the ensuing drive, which ended with a turnover. Alex Smith's pass was tipped and intercepted by Chargers SS Marcus Gilchrist. San Diego scored two plays later, after Danny Woodhead's three-yard TD run.
Smith described the interception, after the game.
"Yeah, I just missed the throw, trying to drive it in there on third down," Smith said. "I felt like the window was there and it was, but the ball just caught up on me; that's what happens when you put yourself in third-and-longs sometimes. It was definitely a difference maker in the game; seven points, we hand the ball to them deep in our end, and it was a tough position to put our defense in. You look up there at the scoreboard in the end, and it could have been the difference."
Scoring Drive: 2 plays, 16 yards in :42, ending with a three-yard TD run by Woodhead. SD 24 KC 21.
**The Chiefs answered accordingly on their next drive, which included a 22-yard completion from Alex Smith to Chiefs WR A.J. Jenkins. Later, Smith went to McCluster for 14 yards, before throwing the four-yard TD pass to Fasano.
Scoring Drive:7 plays, 64 yards, 3:15, ending with a 4-yard TD pass from Smith to Fasano.KC 28 SD 24.
The third quarter ended as the score remained the same.
On its next drive, San Diego answered the Chiefs TD with a Nick Novak 40-yard FG.
Scoring Drive: 10 plays, 59 yards in 4:41, ending with a 30-yard FG by Novak.KC 28 SD 27.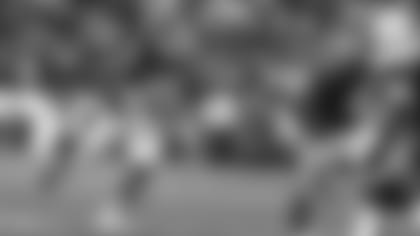 When the Chiefs offense took over, it gave the ball to Jamaal Charles, who broke off a 46-yard run, giving him 13 carries for 112 yards, with 11:15 remaining in the fourth quarter. However, the Chargers defense held strong, forcing a 25-yard FG attempt by Succop, which he made.
Jamaal was quick to give credit to his offensive line, especially after the 46-yard carry.
"I just saw a nice hole," Charles said. "The (linebacker) was overflowing too fast, so, I decided to just cut back. It was a great job by the offensive line, and I just saw the linebacker overflowing too fast."
Scoring Drive: 6 plays, 57 yards, 2:59, ending with a 25-yard FG by Succop. KC 31 SD 27.
The Chargers rebounded on their next drive, using three plays to cover 68 yards in 1:42 as Rivers hit Chargers TE Ladarius Green for a 60-yard TD.SD 34 KC 31.
**San Diego forced a Kansas City punt on the Chiefs next offensive drive, before the Chiefs defense did the very same thing, getting the ball back to Alex Smith and the offense.
Trailing by three points, with 3:51 to play in the fourth quarter, the Chiefs offense began from its 45-yard line. Smith found McCluster for 8 yards and then went to Avery for 12 more yards. Later, facing second-and-ten, Smith's pass to Jamaal Charles covered 19 yards, before the two-minute warning hit.
Following an 11-yard completion from Smith to McCluster, Smith found Dwayne Bowe for a five-yard TD score. Bowe reeled the ball in with a defender on him, giving the Chiefs a 38-34 lead.
Scoring Drive: 6 plays, 55 yards, 2:29, ending with a 5-yard TD pass from Smith to Bowe. KC 38 SD 34.
The Chargers made their final push to go ahead, helped by a Philip Rivers' 19-yard pass to Danny Woodhead, followed by another completion to Woodhead for 14 more yards. After a pass interference call against the Chiefs, Pro Bowl S Eric Berry sacked Philip Rivers for a loss of five yards. With :31 seconds remaining, Rivers hit Chargers WR Seyi Ajirotutu with a 26-yard TD pass. Novak added the PAT, giving the Chargers a 41-38 lead.
Scoring Drive: 7 plays, 78 yards in :58 seconds, ending with a 26-yard TD catch by Ajirotutu. SD 41 KC 38.
The Chiefs faced a three-point deficit and the game clock that had :20 seconds remaining in the fourth quarter, when Smith completed his first pass to Donnie Avery for an 11-yard gain, before calling timeout. With :13 seconds left in the fourth quarter, Chargers DE Kendall Reyes tackled Alex Smith, who called timeout with :05 second left. The last scoring attempt by the Chiefs ended as a fumble recovery by the Chargers, who walked off the field victorious, 41-38.
Despite the loss, Dexter McCluster says coach Reid offered a key reminder to the team, after the game.
"It's a long season," McCluster said. "There's a lot of football to be played yet. Look at the positives, we have nine wins under our belt and you have to be optimistic. It's a long season and we have a lot of grind time left."
The Chiefs return to Arrowhead Stadium next week for another AFC West matchup, facing the Denver Broncos.